VAN NUYS, California — Aeroplex/Aerolease Group recently completed a $7.5 million, three-acre development project at Los Angeles' Van Nuys Airport (VNY) featuring hangar, office, shop and private terminal areas.
The new facility complements the company's adjacent six-acre leasehold that was developed in 2008 as one of Southern California's private aviation centers.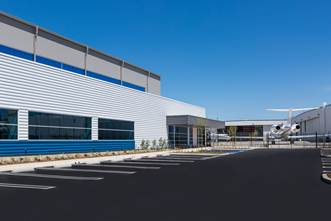 Commemorating its 40th year in business and its distinction as one of VNY's longest-term tenants, Aeroplex/Aerolease Group currently manages more than 170,000 square feet of aviation-related facilities at the airport.
"Our new development not only enables Aeroplex/Aerolease Group to better serve business aviation's diverse needs, but creates approximately 100 new high-skilled jobs in our community," said President and CEO Curt Castagna.
Encompassing 123,162 square feet, the expansion includes:
38,000 square feet of hangar space to accommodate a full range of business aircraft, turbo-props and executive jets;
8,500 square feet of shop, office and terminal space with conference, kitchen and lounge facilities;
More than 55,000 square feet of new aircraft ramp and staging areas;
A private, gated, secure parking lot to accommodate over 45 vehicles.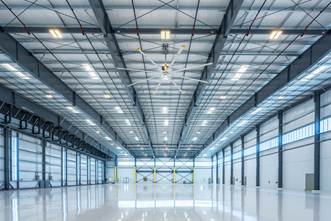 The hangar complex is built to accommodate the largest Gulfstream and Bombardier business jets. It occupies the original T-hangar site established in 1977 by Aeroplex/Aerolease Group's late founder, Milton A. Widelitz.
The development honors the legacy of Widelitz, who founded a small operation at VNY 40 years ago and went on to establish a major presence at the airport, company officials note. He was a strong supporter of preserving and creating airport jobs and businesses, as well providing educational opportunities for future aviation professionals. In 1982, he helped form the Van Nuys Airport Association (VNAA), a non-profit tenant membership organization.
"Milton firmly believed in working collaboratively with the airport authority, as well as with other airport users and operators," said Castagna, who currently serves as president of the VNAA and as a member of the L.A. County Transportation Commission. "This provides the foundation for a healthy airport that is both responsible to business and responsive to the community."