CAMPBELL RIVER, B.C. – Bidding for TeenFlight Campbell River Society's Van's RV-12, C-FPUN, closes Sunday, May 14, at 5 p.m. PDT.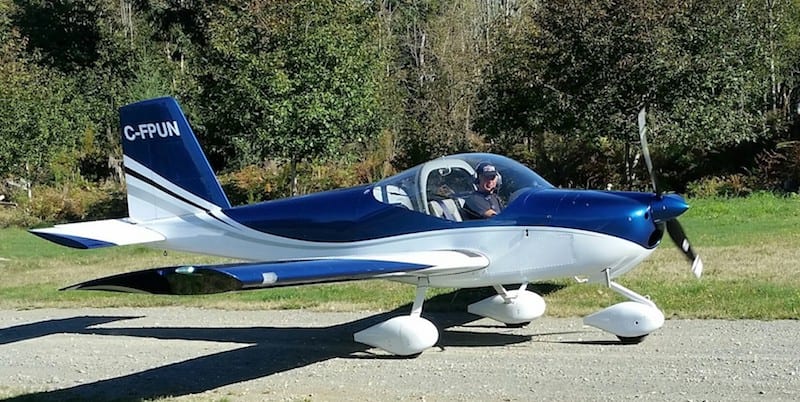 C-FPUN was built in Campbell River, British Columbia, Canada, by high school students enrolled in the TeenFlight program. Construction was overseen by experienced mentors and aircraft maintenance engineers during the 2014 to 2016 school years.
Proceeds from the auction will be used to buy a new RV-12 kit, which will built by another group of students.
C-FPUN is powered by a Rotax 912 ULS 100-hp engine. It also includes Dynon Avionics, including ADS-B, a lighting kit, wheel fairing kit, canopy trim kit, glareshield, and a professional paint job, according to officials.
The aircraft can be viewed at the Campbell River airport (CYBL). Call Bill Alder at 250-287-6259 to arrange a viewing, or if you have any specific questions about the plane.
Reserve bid is $79,000 (US). If a "BUY IT NOW" bid of $105,000 (US) is received, the auction will close, organizers note.
Bidders' names will be kept confidential. Only the current highest bid will be visible on the auction website.