CAMARILLO, California — Channel Islands Aviation founder and owner Mark Oberman has been recognized with the Wright Brothers Master Pilot Award.
The award is given to those "who have exhibited professionalism, skill, and aviation expertise for at least 50 years while piloting aircraft," according to the FAA. To be eligible, pilots must be a citizen and hold a U.S. Civil Aviation Authority or FAA pilot certificate, and have 50 or more years of civil and/or military flying experience.
Oberman graduated from Cal Poly San Luis Obispo with a degree in Agricultural Engineering and started his career working at McDonnell Douglas in Marina del Ray as an associate engineer scientist working on rockets, many of which were launched from Vandenberg Air Force Base in Lompoc.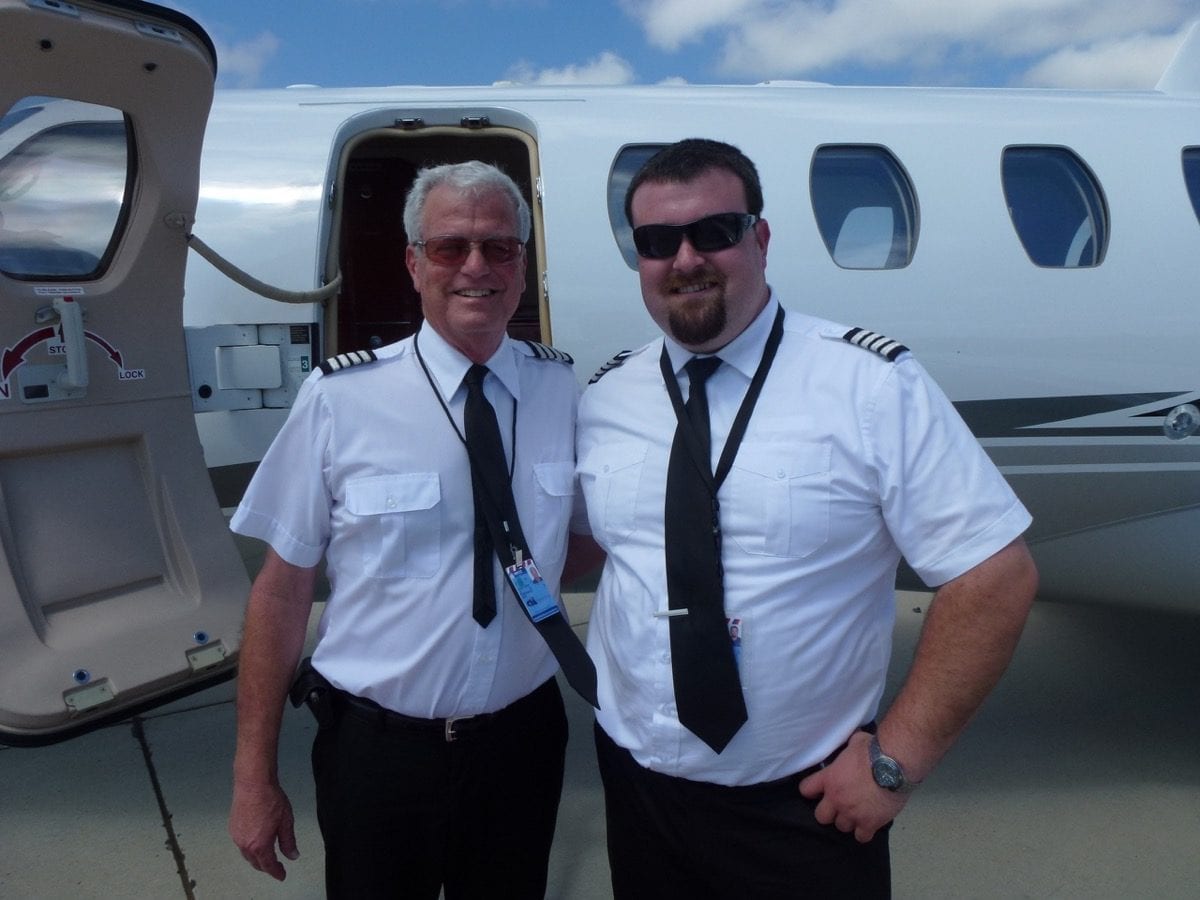 He decided to combine his career and flying hobby and launched his own company, Channel Islands Aviation, in 1975. He had identified the demand for charter flights to the Channel Islands when he took his first charter flight to Santa Cruz Island on Jan. 1, 1975. The following year, he and his wife Janie established Channel Islands Aviation at the Camarillo Airport.
"When I first soloed in 1966 I had no idea I would still be active in private and commercial aviation in 2017 and still enjoying it," said Oberman. "I mostly fly out to the Channel Islands. There are six islands with airports or air strips and we go into all of them. It's some of the most beautiful scenery in the country."
The family's business now has the second generation of family members running many of the operations, and the company has grown over the decades.
Channel Islands Aviation is the Camarillo Airport's first full-service FBO business and one of the longest running affiliates of Cessna Aircraft Company in the country. It remains an active Cessna Pilot Center for flight training and Cessna Service Center for aircraft maintenance. Channel Islands Aviation also offers executive jet charter service through its subsidiary, CI Jets. It also is the flight concessionaire to the Channel Islands National Park.
Oberman received his award at the Aircraft Owners and Pilots Association Fly-In from AOPA President Mark Baker on April 29.
Oberman encouraged people to check into the many career opportunities in commercial aviation today. He said, "There is a huge pilot shortage and if people want a rewarding career they should seriously consider commercial aviation."