Travis Air Force Base in Northern California last hosted an air show in 2014. The show came to an abrupt halt after a fatal plane crash claimed a favorite local performer. Edward "Eddie" Andreini survived the impact, but perished in the post-crash fire that engulfed his Super Stearman biplane.
Fast forward three years and, with improved crash response in place, the Wings Over Solano air show was ready to return for more than 100,000 airshow fans.
Travis is home to the 60th Air Mobility Wing, the largest wing in the Air Force's Air Mobility Command, with a fleet of C-5 Super Galaxy and C-17 Globemaster III cargo aircraft, and KC-10 Extender aerial refueling aircraft.
Its airshows are a great way for the public to learn about the vital missions performed by this base.
Travis airmen got a chance to show off their own aircraft to the home crowd May 6-7, 2017, with various flight demonstrations. The new C-5M Super Galaxy took to the sky for one circuit and landed, most notably without the distinctive loud engine whine that was characteristic of the early models.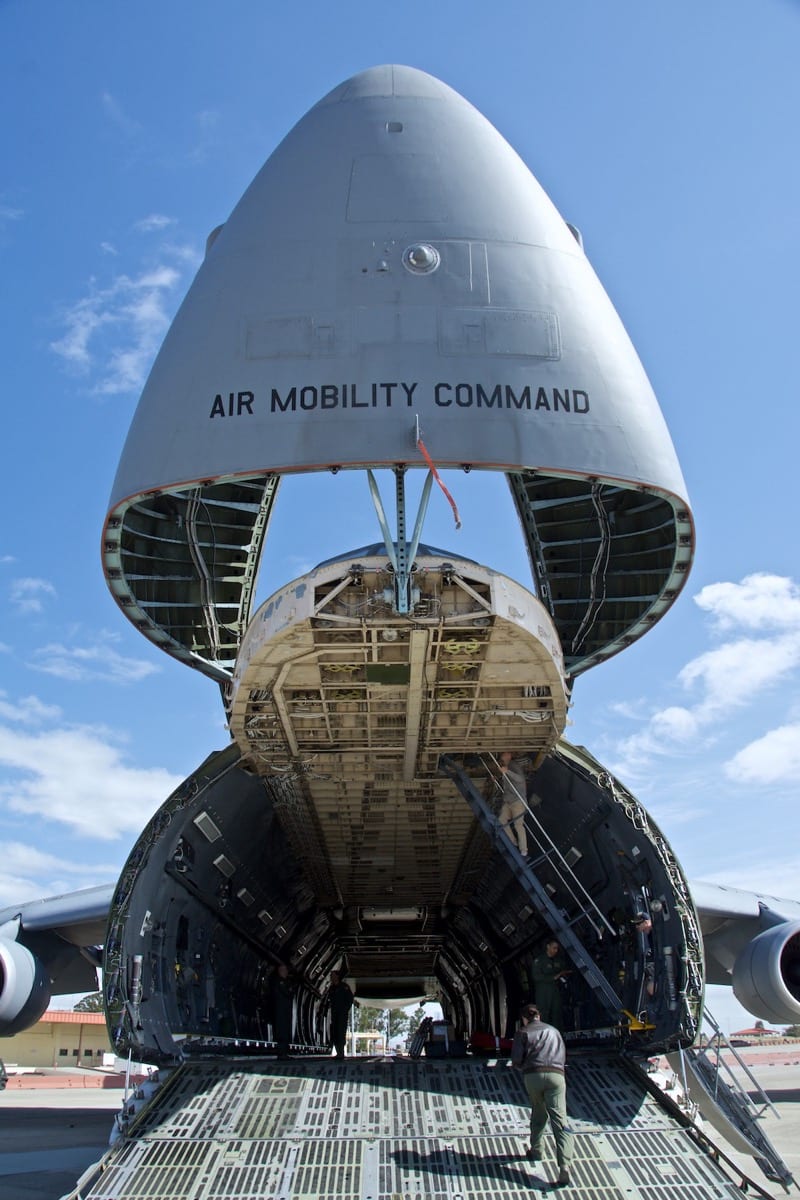 The C-5M upgrades add a new glass cockpit along with more powerful and efficient engines. The C-17 flight demo included an "assault" landing, bringing the big jet to a stop in 3,000 feet, then taxiing in reverse.
Aerial tankers are not seen flying at airshows that often, so it was a treat to see two KC-10 Extender aircraft flying in refueling formation. This aircraft can carry a combination of cargo and fuel for overseas deployments.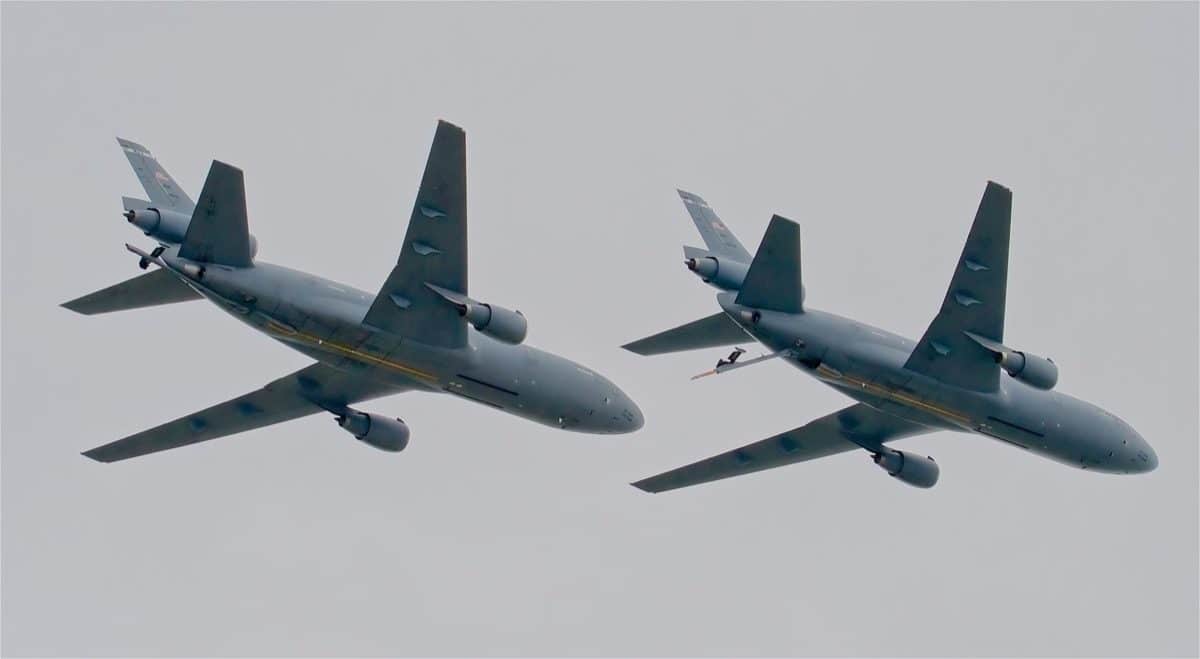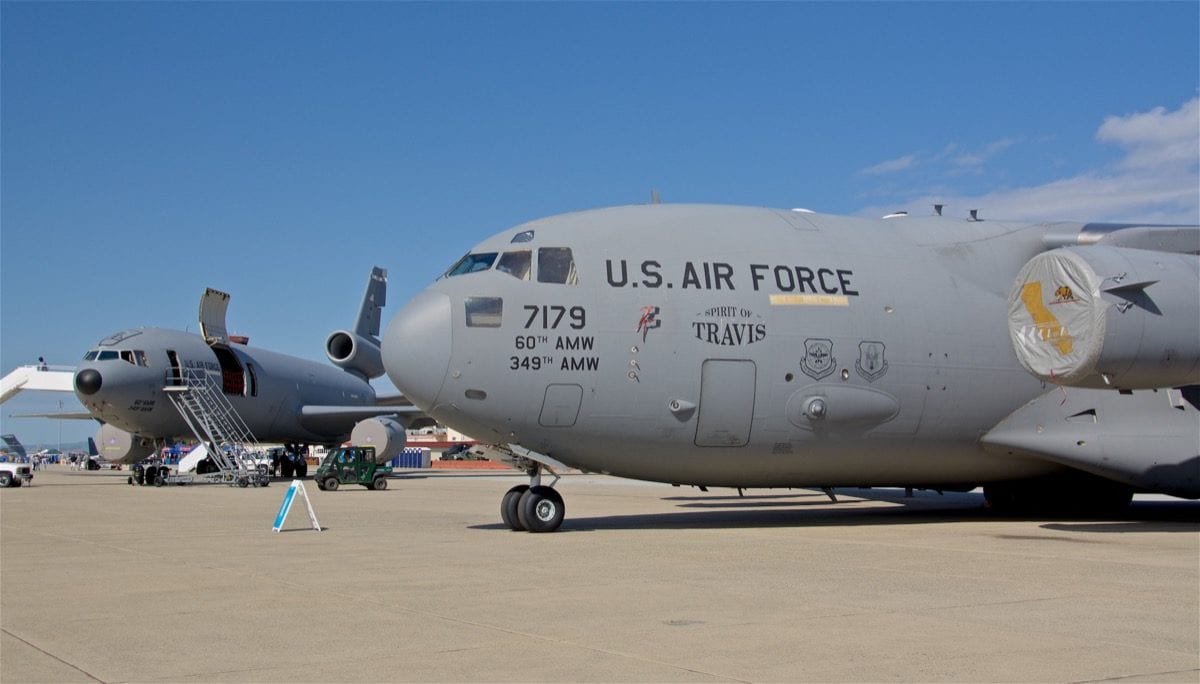 The U.S. Air Force Academy Wings of Blue skydiving team opened the show, performing again later by jumping with the U.S. Army Golden Knights.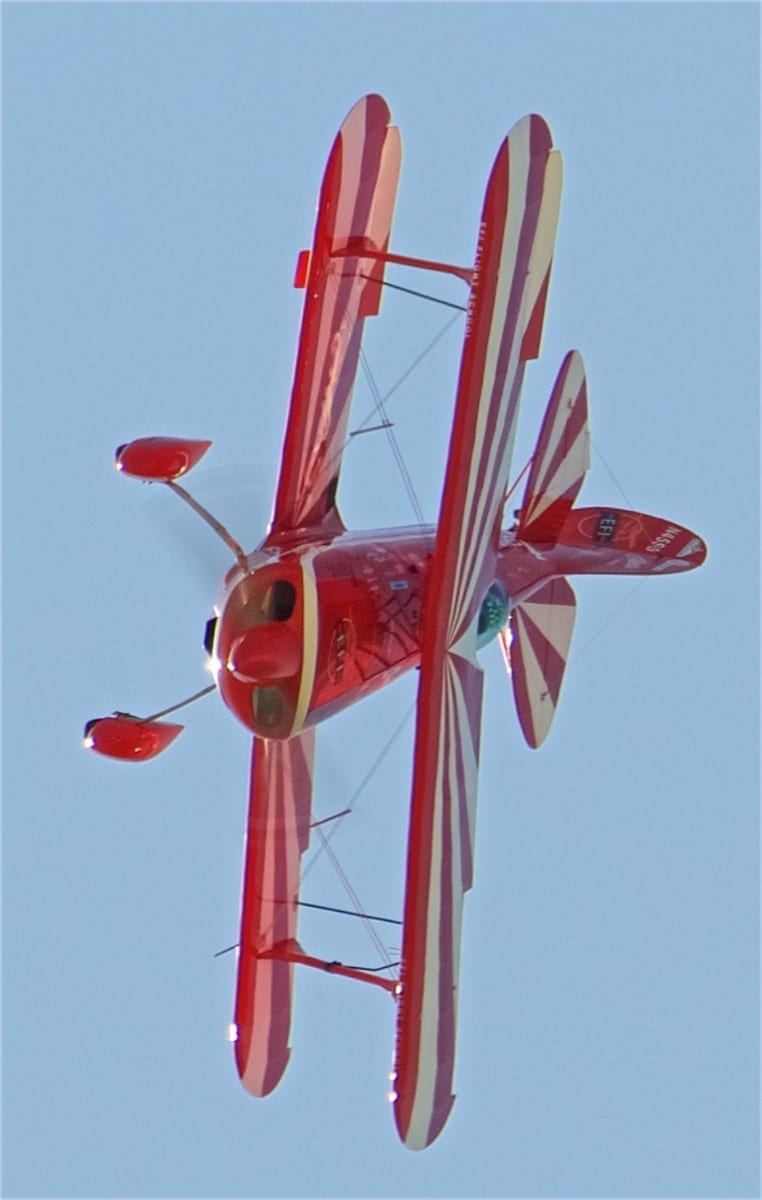 Civilian aerial acts included Reno air racer and up-and-coming aerobatic performer Anthony Oshinuga in a Pitts S1, Dan Buchanan with the world's only hang glider air show act, Jacquie B performing in her Extra 300, Barry Hancock and his T-6 Texan in the only warbird routine, and Billy Werth with his Pitts S2C.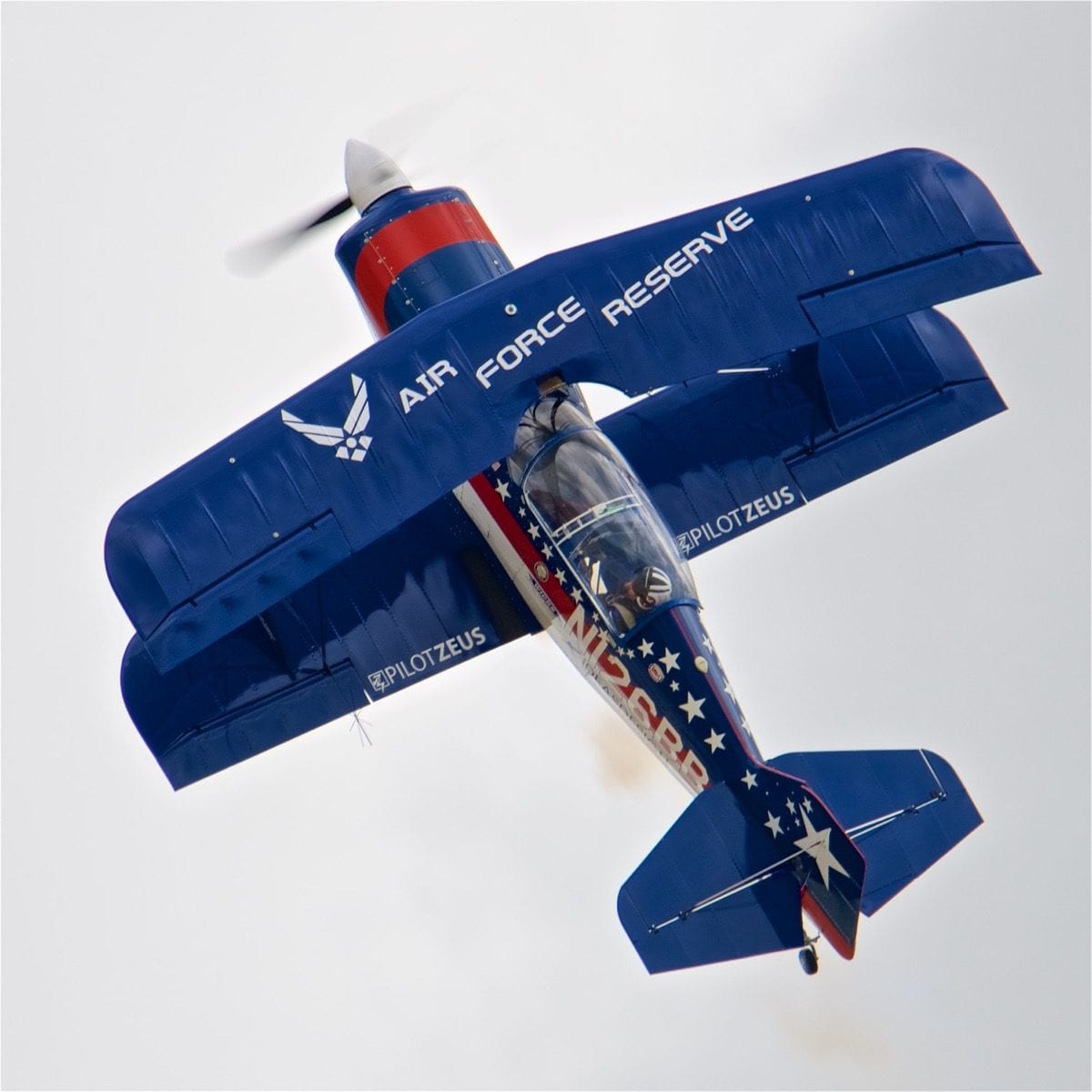 Werth performed twice, one solo aerobatic routine and then with his younger brother on a motorcycle. Racing down the runway, the Pitts and motorcycle match speeds until the rider reaches up with his left arm to play tag with the wing.
There were other multiple performers in the lineup. Rich Perkins performed aerobatics in a Yak 54, came back in a SIAI-Marchetti SF.260 "Mako Shark," and finished his day in the distinctively painted Aero L-39 Albatros "Firecat."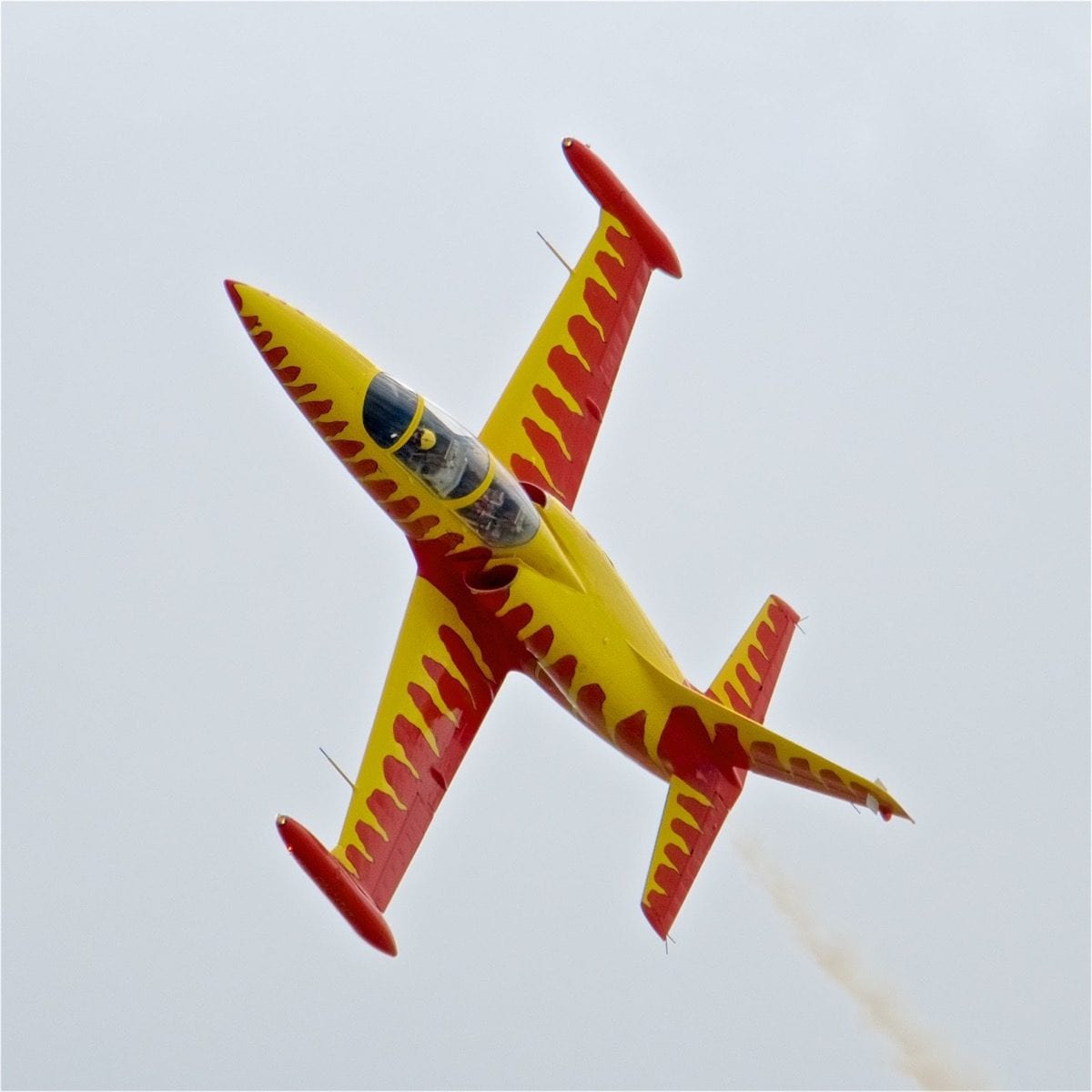 Airshow veteran Bob Carlton flew a graceful performance in his Super Salto jet-powered sailplane, and followed it up later in a diminutive SubSonex Microjet.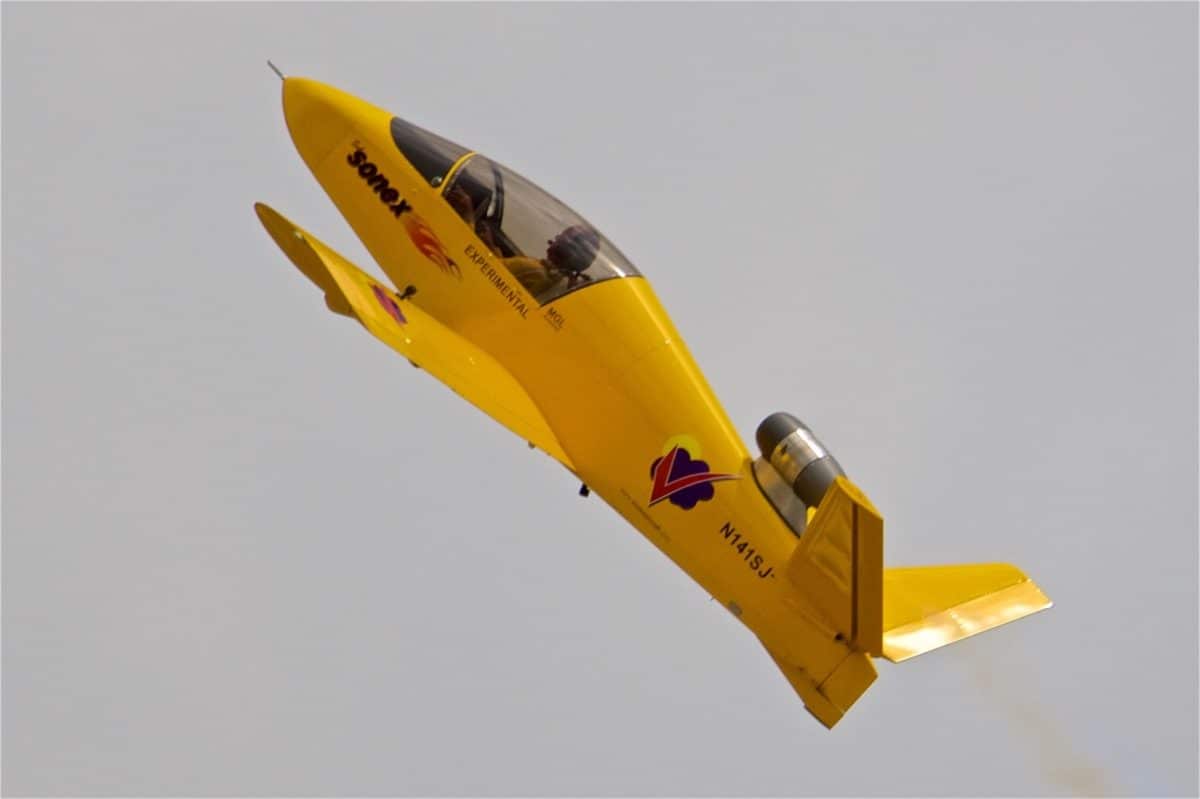 Other than the Thunderbirds, the only military demonstration was an F/A-18 Super Hornet with its powerful tactical abilities.
The weather was unseasonably cloudy, breezy and cool and many hoped for good vapor formation from the Super Hornet high-speed pass, but we were underwhelmed. The clouds finally thinned and the sun broke through in time for the Thunderbirds, who put on a smooth show for the crowd. This would be their second and last airshow performance in California this season.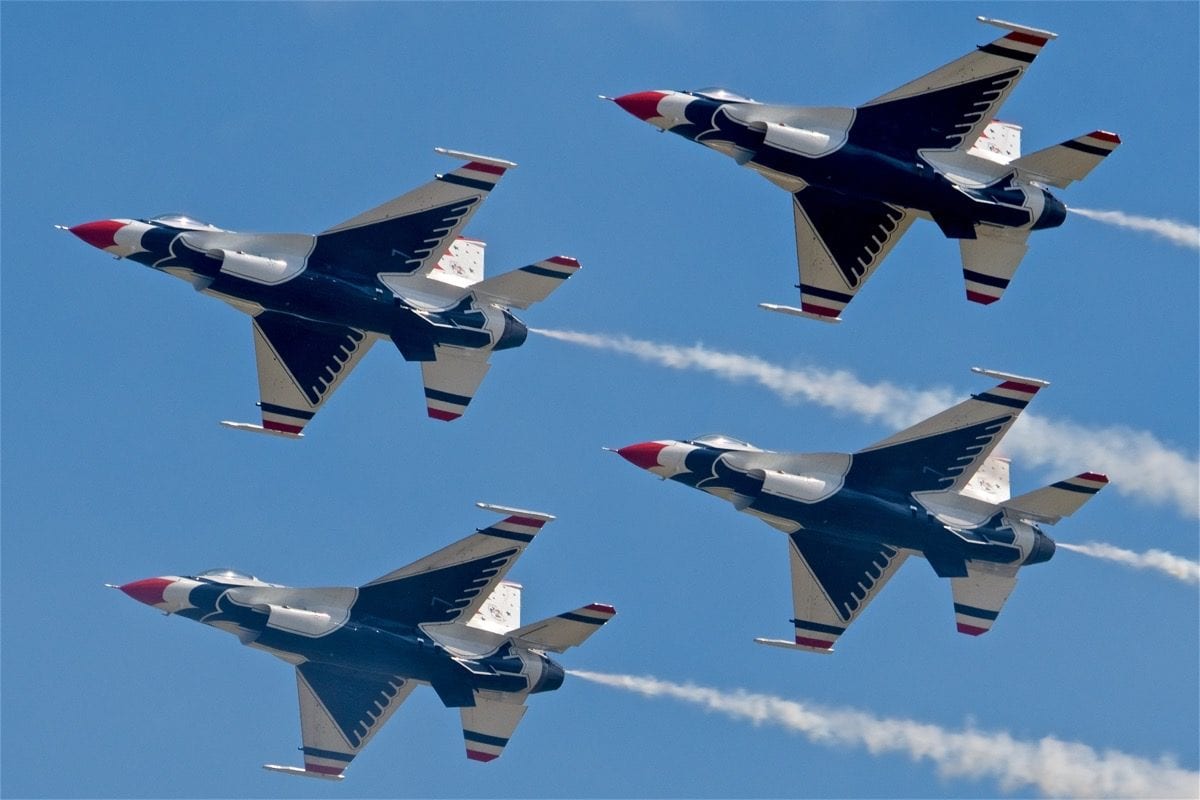 Surprisingly (and sadly), for whatever reasons, there was no Heritage Flight conducted at this show. On the ground, modern military aircraft such as the A-10 Thunderbolt II shared ramp space with its equally legendary World War II predecessor, the mighty P-47 Thunderbolt. Other static display vintage warbirds included the P-51 Mustang, two DC-3/C-47 transports, and a B-25 Mitchell bomber.
Contemporary static display aircraft included an F-35 Lightning II, a Navy MH-60R Seahawk helicopter, a B-52 Stratofortress, an F-16 Fighting Falcon, a pair of F-15E Strike Eagles, a KC-135 Stratotanker, a KC-10 Extender, a C-17 Globemaster III, C-130 Hercules, and a C-5M Super Galaxy.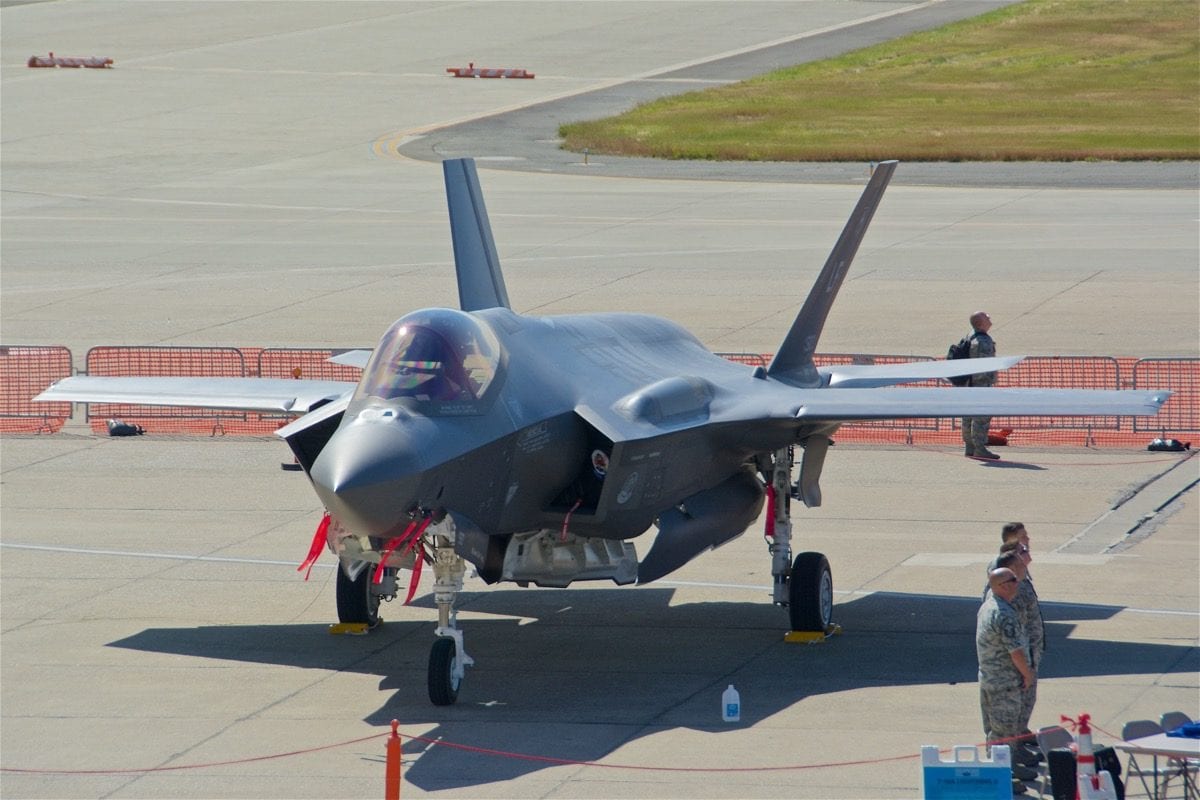 The General Atomics MQ-9 Reaper, sporting D-Day invasion stripes, drew curious crowds during the show.
The secretive folks at Beale AFB brought a Lockheed U-2S Dragon Lady, plus two sleek, black T-38 Talon trainers.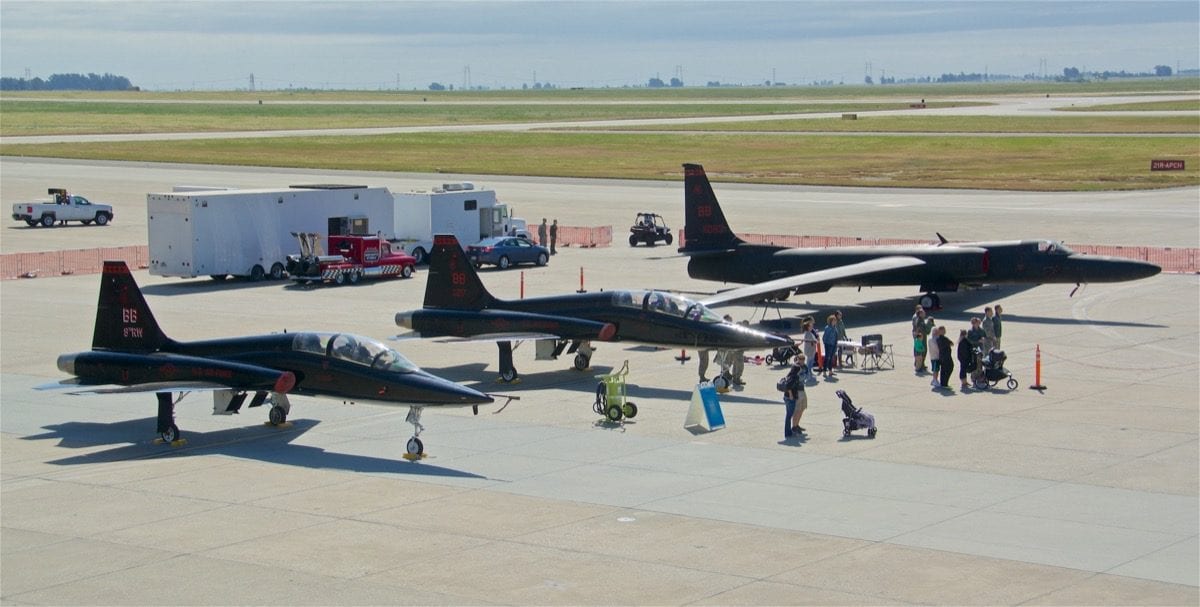 California Highway Patrol brought one of its AS350 helicopters, along with a GippsAero Airvan surveillance aircraft.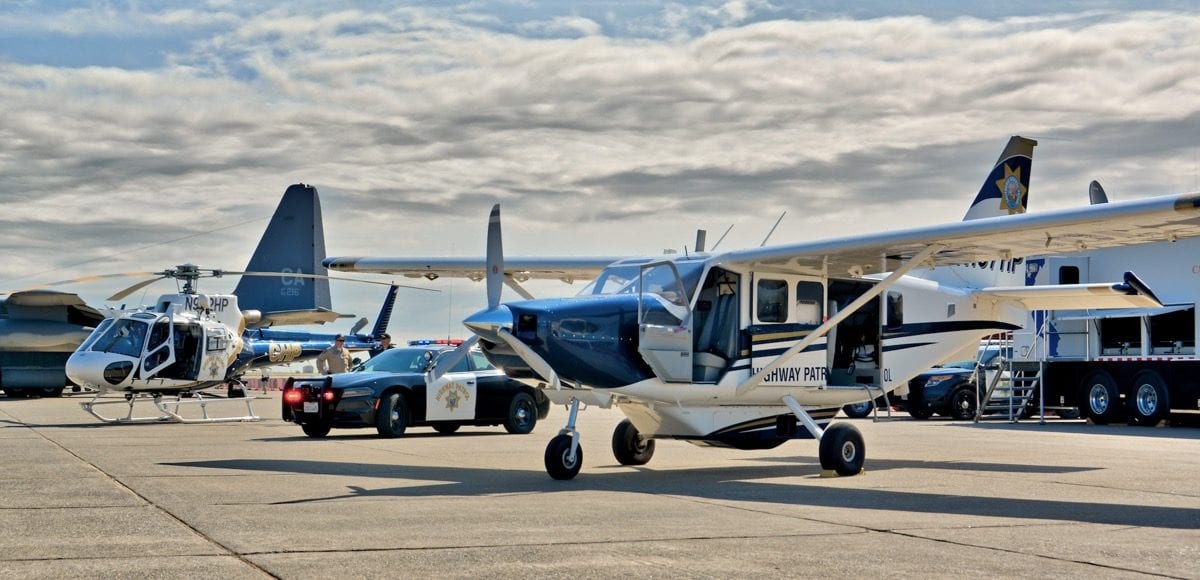 Several military versions of general aviation aircraft were also placed on display, including the Learjet C-21A (Model 35A), Beechcraft C-12 Huron (Model 200 Super King Air), and a Cirrus T-53A (SR20).
One non-flying performer was Bill Braack with "Smoke-n-Thunder," his highly modified 1957 Chevy pickup powered by two jet engines salvaged from a US Navy T-2A Buckeye jet trainer. With 25,000 hp on hand, plus afterburners, this custom truck reaches speeds over 350 mph and put on quite a show for the fans.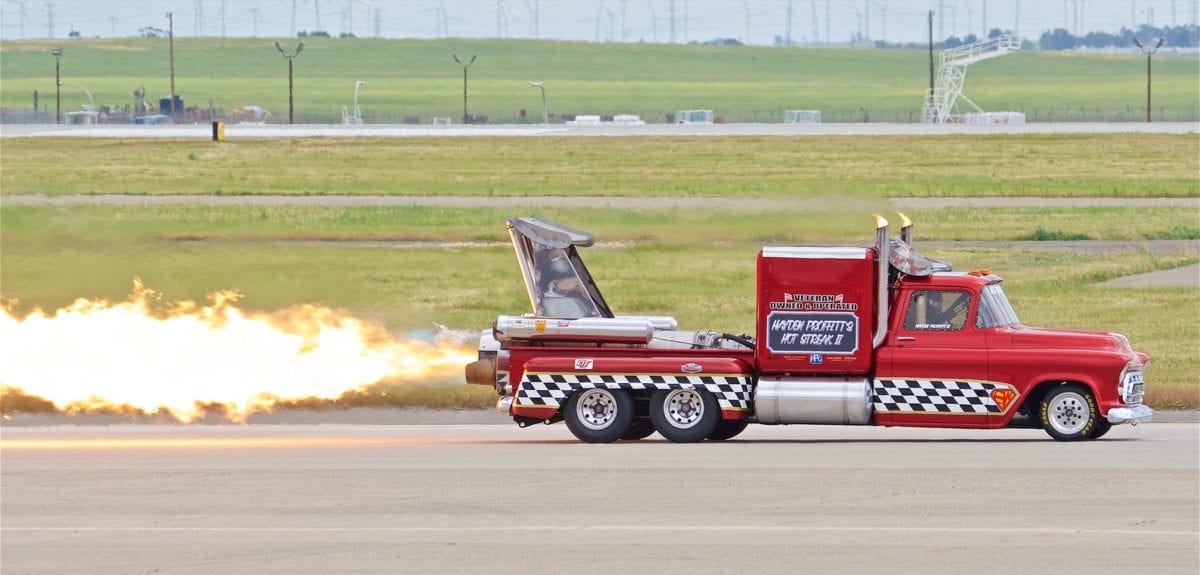 Located 40 miles southwest of the California capitol, originally named Fairfield-Suisun Army Air Base, construction began on Travis in June 1942. Travis has been home for transport, reconnaissance and strategic bomber operations. The base is named for Brigadier General Robert F. Travis, who died in the crash of a B-29 Superfortress while transporting a nuclear weapon.