Flight instructor Steve Merritt reports there is now free electric car charging at Triangle North Executive Airport (KLHZ) in Louisburg, North Carolina.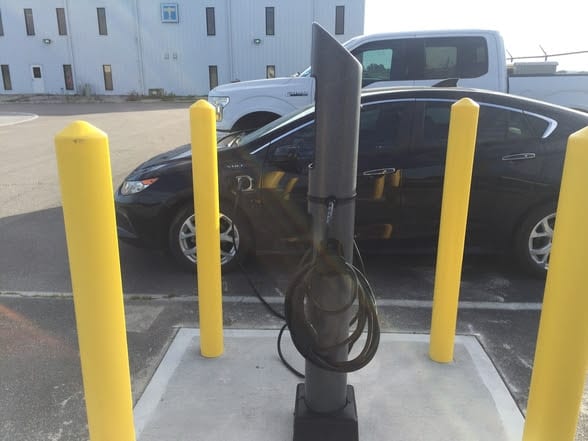 "Wake Electric Membership Cooperative has generously installed the charging station and provides car charges for free," he said. "The equipment installation was completed Friday, but the meter head has not been set. We expect that Wake Electric will install the meter on Monday, June 26, 2017."
"We always wondered whether we would have any users if we installed the station," he added.