Sporty's latest Study Buddy App is now available for Android devices.
"This app makes it easier to prepare for the written as we supply practice tests in addition to a wealth of content and an array of ways to access the content for remote pilots," says Sporty's Academy President Eric Radtke.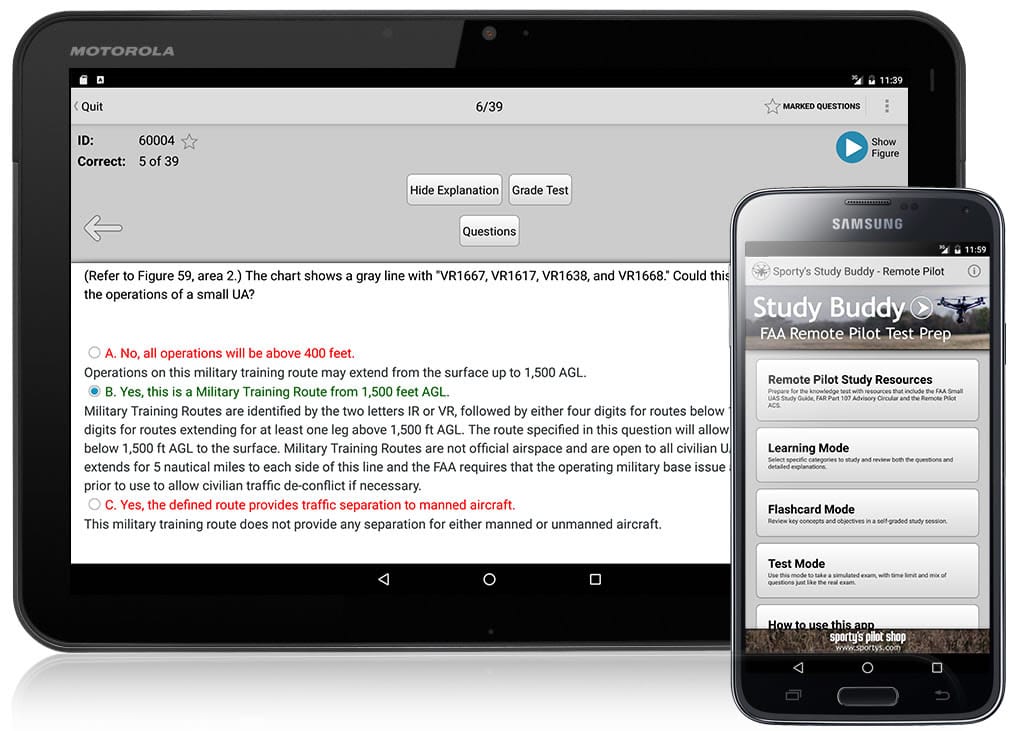 The Remote Pilot Study Buddy is organized into categories based on subject matter and includes questions, answers and detailed explanations, noted  company officials.
Learning Mode allows you to create custom review sessions by selecting exactly which categories you want to review.
Flashcard Mode tests your knowledge by allowing you to see only the question without the answer choices. Test Mode randomly generates a 60-question session from the entire database of test questions, simulating the real Remote Pilot test.
"Another great feature of this app is that you're given a progress report so you can see how close you are to acing the exam," adds Radtke.
The Sporty's Drone Study Buddy Test Prep is available for $19.99. Purchase in the Google Play Store or in the iTunes store.