MT-Propeller has received an FAA STC for the Quiet Fan Jet 5-blade scimitar composite propeller on the Twin Commander 690/695 Series with the Honeywell engines.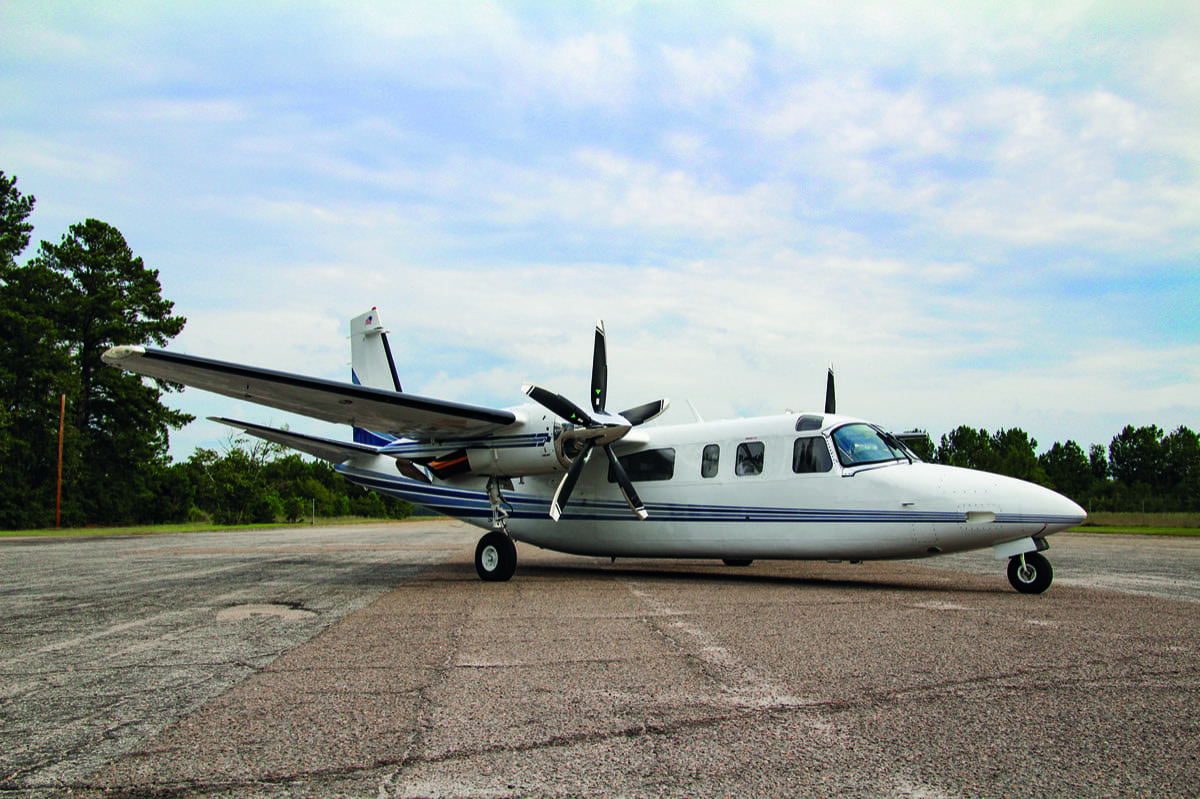 According to MT-Propeller President Gerd Muehlbauer, the installation features:
Reduced takeoff distance by approximately 10%;
Enhanced cruise performance by 3 to 4 kts; (MTOW, ISA);
Cooler ITTs during engine start up, resulting in less engine wear and reduced risk of hot start;
Lighter than the original propellers by 17.7 pounds per propeller assembly; and
Cabin noise reduction between 3-5 dB(A);
The MT-Propeller natural composite blades provide "significant inside and outside noise reduction," company officials note, adding they have no life limitation and are repairable in case of an FOD.
[contextly_auto_sidebar]The new prop also provides "best vibration damping characteristics for almost vibration free propeller operation and have bonded-on nickel alloy leading edges for superior erosion protection of the blades," officials said.
MT-Propeller is a natural composite propeller manufacturer with 30 certified propeller models from 2-blade to 6-blade hydraulically controlled variable pitch propeller, for engines producing up to 5,000 hp, and 2-blade to 4-blade electrically controlled variable pitch propeller for engines producing up to 350 hp, as well as two blade fixed pitch propellers.
MT-Propeller holds more than 210 STCs worldwide and is an OEM supplier for more than 90% of the European aircraft industry as well as 30% of the US aircraft industry. More than 18,000 propeller systems with more than 68,000 blades are in service.