[contextly_auto_sidebar]
SAN ANTONIO – The Civil Air Patrol's Texas Wing began flying aerial imagery missions Aug. 30, 2017, for the state of Texas and the Federal Emergency Management Agency over the coastal areas initially ravaged by Hurricane Harvey.
During the ongoing missions, CAP aircrews will fly over Corpus Christi, North Padre Island, Mustang Island, Rockport, Aransas Pass, Port Lavaca, Gregory and Portland. The aircrews will depart San Marcos with a refueling stop in Alice, Texas, prior to taking photos of the affected areas.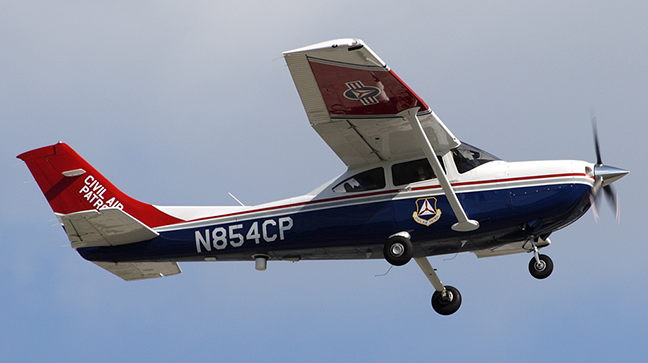 A total of 12 CAP flights were planned for the first day. Aircrews will continue flying through the day, as long as the weather permits, according to Lt. Col. Rick Woolfolk, incident commander.
"Our aircrews are glad to finally be in the skies, providing a clearer picture of the situation for both state and federal emergency management officials," said Woolfolk.
Heavy rains accompanying Harvey have grounded CAP aircrews since the Category 4 hurricane made landfall on Aug. 25.
The state and FEMA will use the CAP imagery to assess damage to critical infrastructure and known resources.
Approximately 1,000 of Texas Wing's 3,200 members live along the Gulf Coast, from Brownsville to Houston, with the largest concentration residing in the Houston area. Houston and surrounding areas of south central Texas have been devastated since Monday, as unprecedented rainfall from Harvey, now classified as a tropical storm, has prompted historic flooding.
CAP planes were moved out of the coastal areas before Harvey made landfall.