WASHINGTON, D.C. — The National Transportation Safety Board will hold a two-day forum starting Tuesday, Sept. 19, 2017, to raise awareness of the increase in runway incursions in the U.S., and the need to reverse the trend.
[contextly_auto_sidebar]The "Runway Incursion Safety Issues, Prevention, and Mitigation" forum will bring together safety experts from the aviation industry, including representatives from Southwest Airlines, Delta Airlines, the Aircraft Owners and Pilots Association (AOPA), the Air Line Pilots Association and United Airlines. Participating government agencies include the FAA, NASA and the Transportation Safety Board of Canada.
The full agenda and list of forum participants is available online.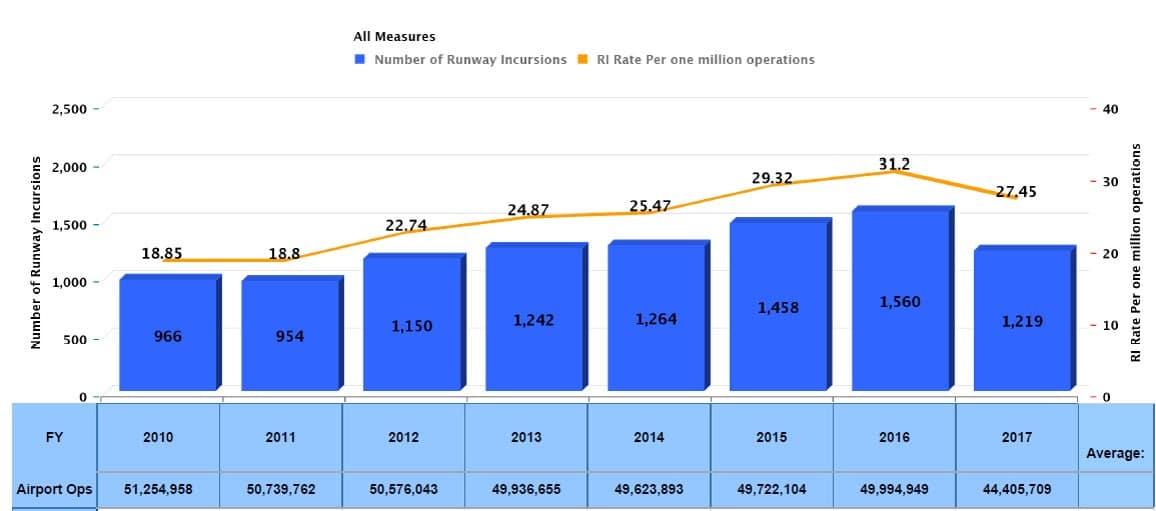 The number of Runway incursions – defined as the incorrect presence of an aircraft, vehicle or person on a runway – has increased since 2011, while the level of airport operations has remained constant.
During the two-day forum participants will explore mitigation and prevention strategies for runway incursions during four panel discussions: Runway Incursion Statistics and Trends; Air Traffic Control; Aircraft Operations; and Airports. A roundtable discussion will conclude the forum.
The forum, which is open to the public, will be held Sept. 19 and 20, 2017, from 9 a.m. to 4 p.m. (EDT) at the NTSB Board Room and Conference Center in Washington, D.C.
Can't attend in person? You can watch a live webcast at NTSB.CapitolConnection.org.