BOISE, Idaho – Western Aircraft has been named an authorized distributor for AeroLEDs Light Emitting Diode (LED) products.
"These LED lighting products complement our current business offerings," said Western Aircraft's Director of Parts and Logistics Walt Johns. "We are excited to offer these high-efficiency and long-lasting lights to our Beech, Cessna, Piper and Pilatus customers."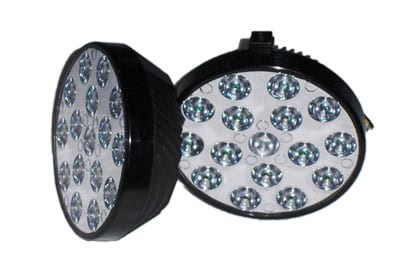 "Western Aircraft has a long history, proven record and maintains a stellar reputation within the industry," said AeroLEDs President and CEO Nate Calvin. "Adding them to our Reseller Program is a very exciting opportunity for AeroLEDs to help expand our Part 25 product offerings."
In addition to being lightweight and long-lasting, AeroLEDs LED lighting is shock resistant and has built-in pulse mode, according to company officials.  The lights can synchronize with each other regardless of the model to create an alternating flashing pattern that allows for enhanced flight visibility for air-to-air and air-to-ground collision avoidance and recognition, officials add.