The Aircraft Owners and Pilots Association (AOPA) has released its 2018 fly-in locations. The two-day events will kick off June 15-16 in Missoula, Montana, then head to Santa Fe, New Mexico, Sept. 14-15; Carbondale, Illinois, Oct. 5-6; and Gulf Shores, Alabama, Oct. 26-27.
Each location has been designed to provide gateways to explore the mountain northwest, high desert mountains, a cutting-edge center for the automobile and aviation industries in the Midwest, and a relaxed beach town along the Gulf Coast — all great family vacation destinations, and all strategically located within an easy flight of tens of thousands of AOPA members, officials note.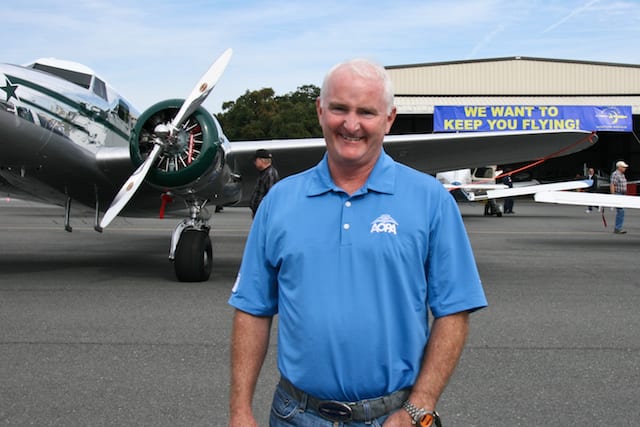 "We really want to take our regional fly-ins where our members love to fly," said AOPA President and CEO Mark Baker. "AOPA has never hosted a major aviation event at any of these locations, but they offer exceptional flying adventures for pilots and their families, and that's what these fly-ins are all about."
AOPA's two-day fly-ins will continue with workshops on Fridays before the main Saturday event. The all-day intensive workshops, which included ground school for IFR proficiency, owner-performed maintenance, overwater and mountain flying techniques and survival skills, and aviation adventures in 2017, proved popular with members, officials report.
"We are working on a new slate of workshops for 2018 that will offer hands-on experiences for pilots to improve their aviation knowledge, safety, and skills," said AOPA Director of Outreach and Events Chris Eads.
Since AOPA launched the regional fly-ins in 2014, the association has hosted 18 events in 14 states.
The association has connected with more than 50,000 pilots where they fly. More than 5,500 AOPA members and aviation enthusiasts have volunteered over the past three years to help make the events run smoothly for attendees.
AOPA still has two more fly-ins in 2017. One in Groton, Connecticut, on Oct. 6-7, and the final fly-in of 2017 in Tampa, Florida, Oct. 27-28.