MORGAN HILL, California — Bruce's Custom Covers has unveiled its improved insulated covers for aircraft engines.
The insulated aircraft covers are manufactured using 3M Thinsulate, a widely recognized winter insulating material. Made of synthetic fibers, Thinsulate is a thin and lightweight filler material that works to trap internal heat, company officials explain.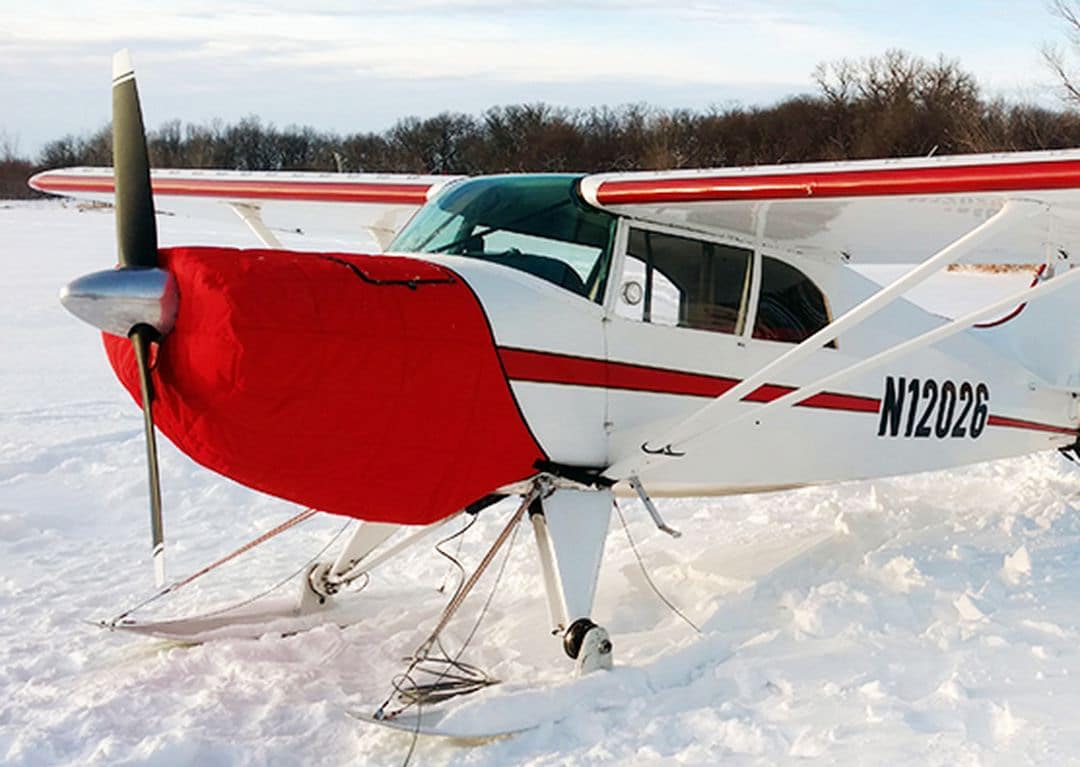 Thinsulate gives the aircraft covers their unique insulating ability and works even under damp conditions, allowing potentially corrosive moisture to escape, officials add.
The shell of Bruce's insulated covers are made using WeatherMAX LT fabric to protect from the elements and give a quality, long-lasting appearance, company officials said. Designed to be watertight yet breathable, WeatherMAX fabrics are also mildew resistant and washable.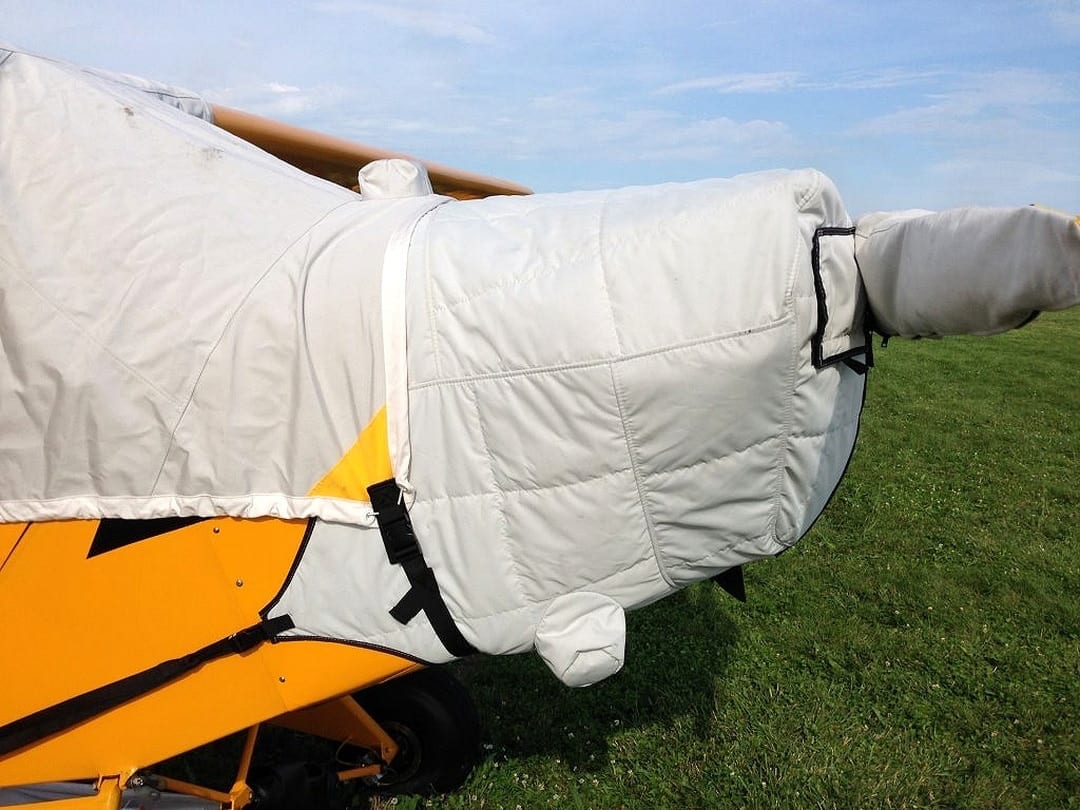 Fitted to each customer's application, insulated engine/cowling covers cinch around, or behind, the spinner and cover the entire engine cowl area including air inlets and exhaust pipes.
Covers include custom flaps for oil filler doors, cable outlets, and more to simplify access to internal components. Customization can be done in many ways, including the accommodation of preheater systems.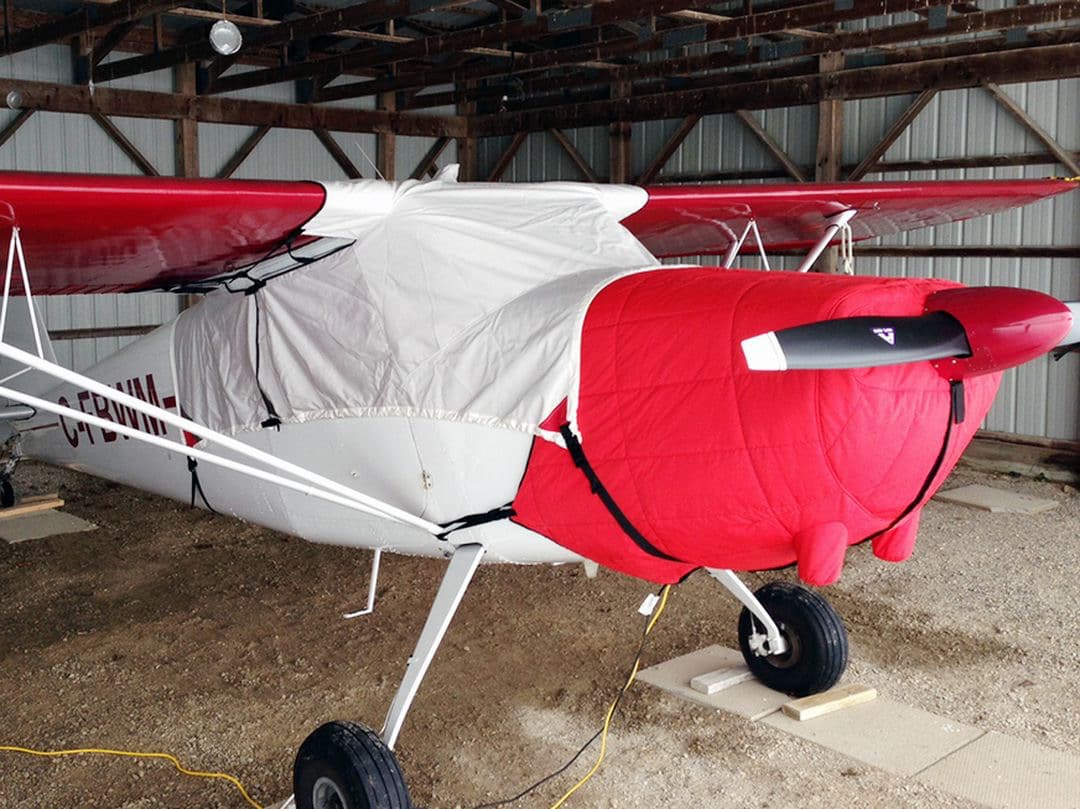 Insulated engine covers from Bruce's are designed to wrap around an aircraft's cowling, sealing it from heat loss and benefitting aircraft owners in three ways, according to company officials.
After an aircraft is flown, a warm engine can maintain its heated state for longer periods with an insulated cover allowing for improved re-starts in cold environs.
Second, an insulated cover increases the efficiency and effectiveness of engine preheat systems.
Third, an insulated cover can help preserve an engine during prolonged storage, officials note.