Uncooperative weather didn't dampen the enthusiasm of the pilots and aircraft owners who attended the Searey Splash-In, Nov. 12, 2017, at Bowden's Landing Island Lake Seaplane Base in Umatilla, Florida.
Members of Experimental Aircraft Association Chapter 534 were instrumental in the fly-in, with host Tom Bowden a member of the chapter. Other members provided food, drinks and barbeque for the splash-in.
The Searey amphibian airplane is one that the members of Chapter 534 are very familiar with as several members have built them. On top of that, Progressive Aerodyne, the manufacturer of the Searey, is located close by in Tavares, Florida.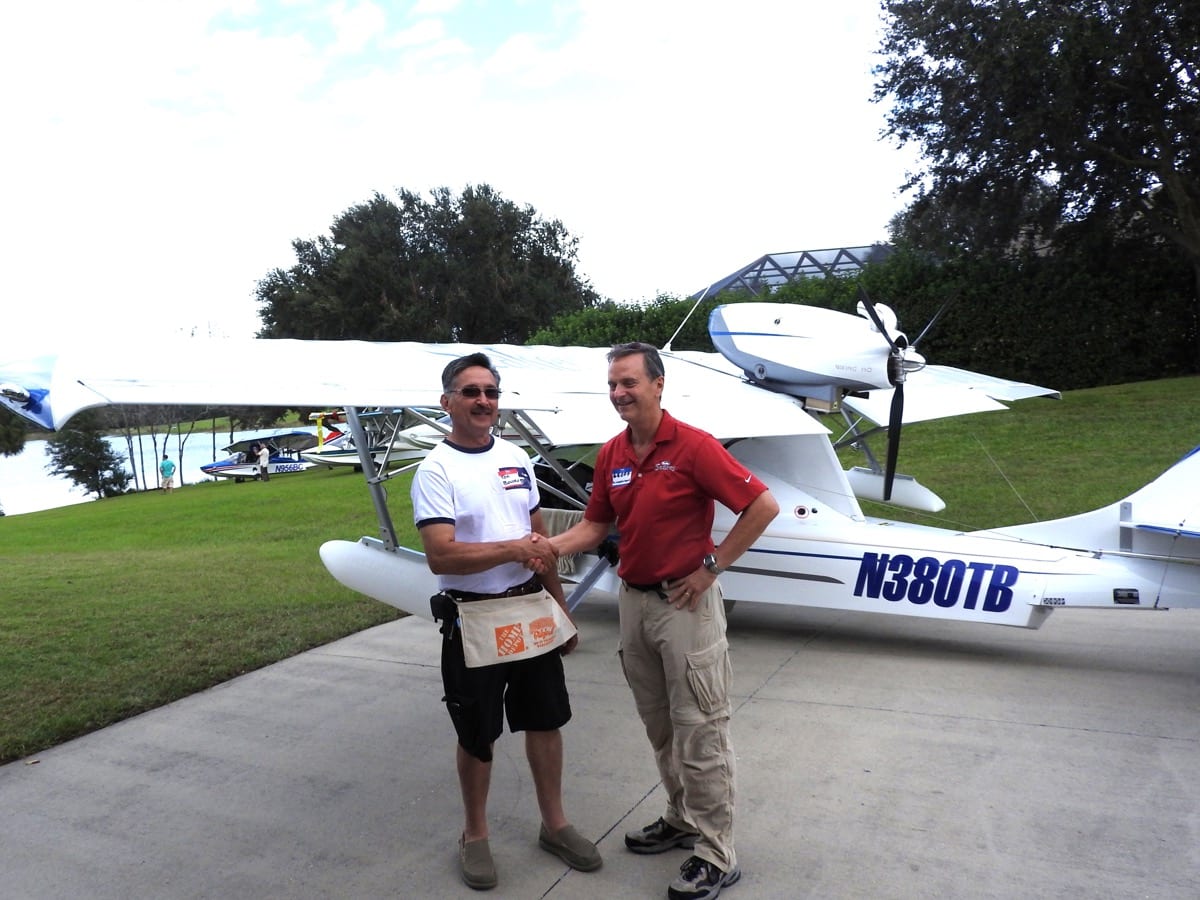 Bowden, the splash-in's host, has a homebuilt Searey that he keeps in a hangar behind his home.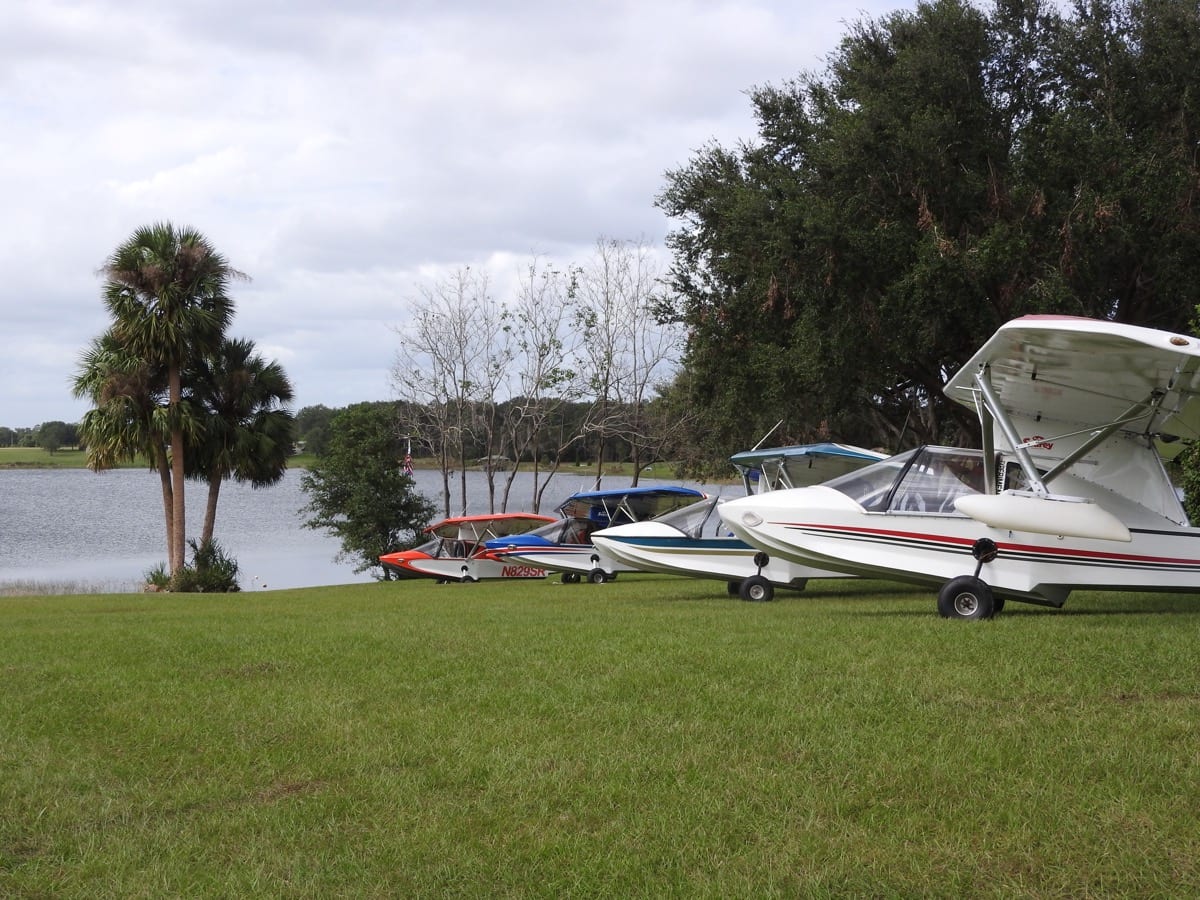 A large lawn in front of his home slopes gently down to Island Lake and his seaplane ramp so it is easy for an amphibian to taxi up the lawn and park next to the house. Bowden says he has had as many as 21 Seareys parked on his lawn at one time.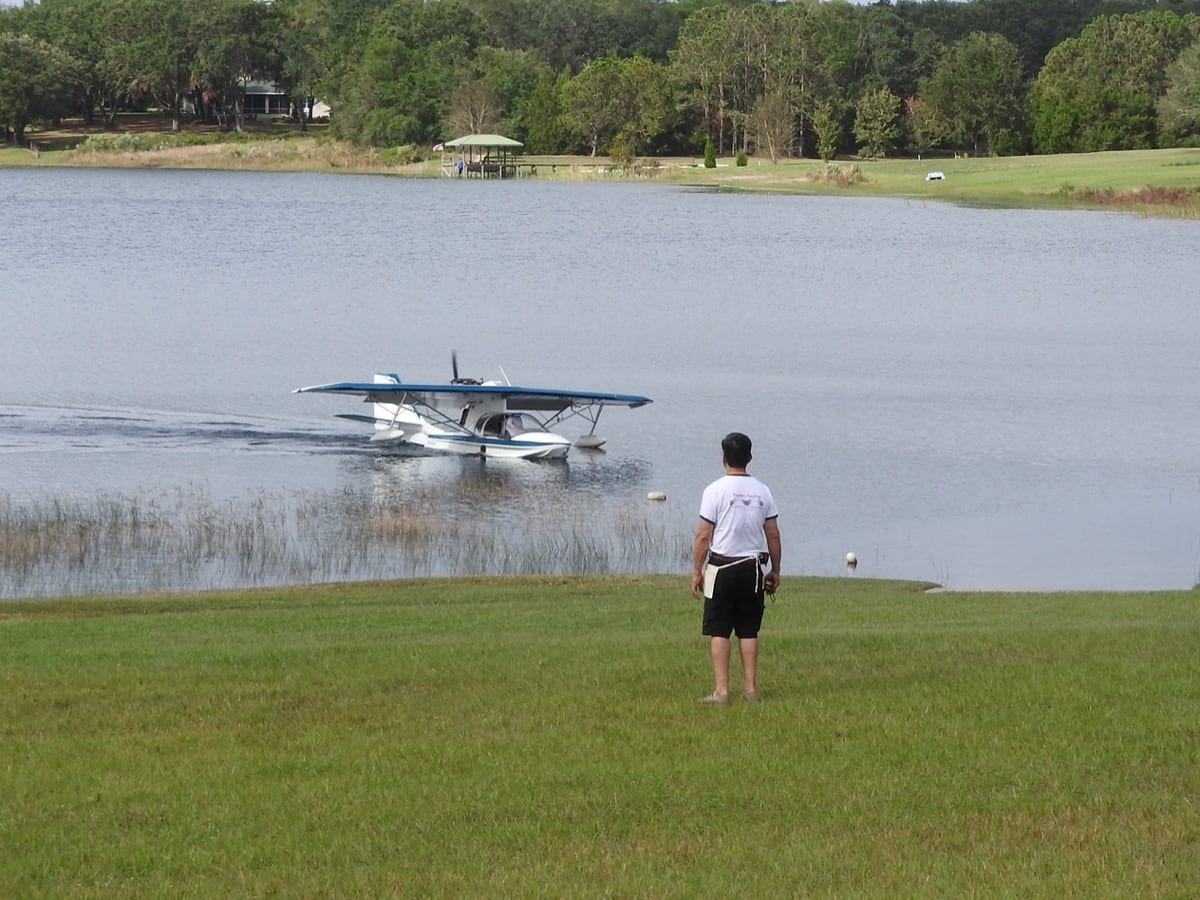 Unfortunately, the weather didn't cooperate and this year's Searey count was down a bit. Some pilots opted to drive instead of fly.
That didn't dampen the festivities as a congenial group of Searey enthusiasts gathered around tables for lunch and swapped Searey flying stories.
EAA Chapter 534 members moved their mobile kitchen equipment from their hangar at the Leesburg International Airport in Leesburg, Florida, to Tom's home for the event. Some of the members are experts at serving outdoor meals like this and they have a lot of experience supporting fly-ins around Central Florida. The cost of doing this is supported by donations from those attending.