MT-Propeller has received an FAA STC for the next generation 5-blade Quiet Fan Jet scimitar composite propeller on the Cessna P210N Silver Eagle equipped with a Rolls Royce 250-B17F/2 turbine.
The installation is already certified by EASA.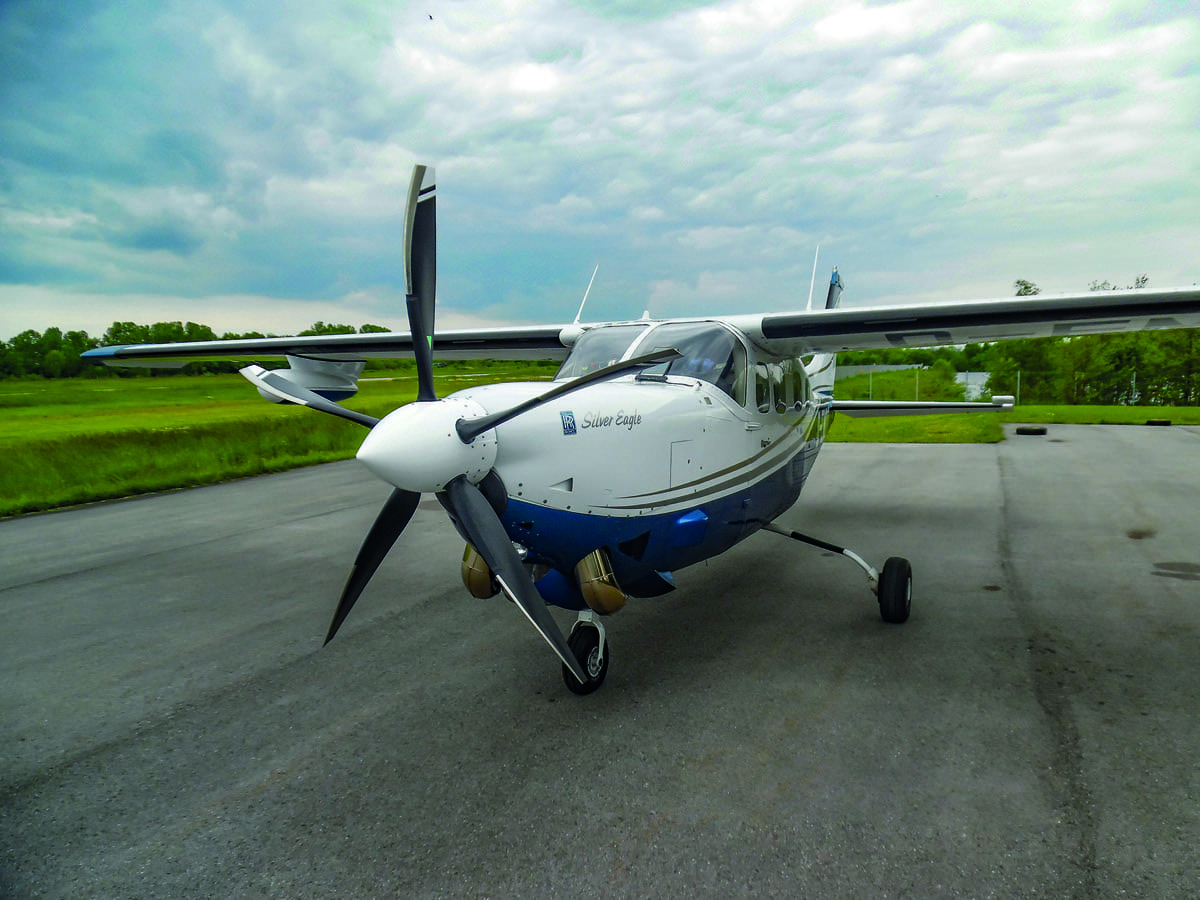 According to MT-Propeller Vice President Martin Albrecht, the installation:
Reduces ground roll and takeoff distance over a 50′ obstacle by more than 15%,
Enhances climb performance by 4%,
Provides a jet like noise and vibration level, and
Is approximately 8 pounders lighter than the original 3-blade metal propeller.
Due to the smaller diameter, the 5-blade MT-Propeller has more ground clearance for less blade tip erosion, company officials say.