Garmin celebrated the delivery of the 1 millionth certified avionics product from its manufacturing facility in Olathe, Kansas, Nov. 22, 2017.
The milestone product was a GTX 3000 DO-260B compliant Mode S Extended Squitter (ES) transponder, which enables ADS-B Out transmissions and features TCAS II/ACAS II compatibility for a wide range of aircraft.
Garmin officials note the milestone doesn't include "the hundreds of thousands of portable and other non-certified products" the company has delivered over its 28-year history.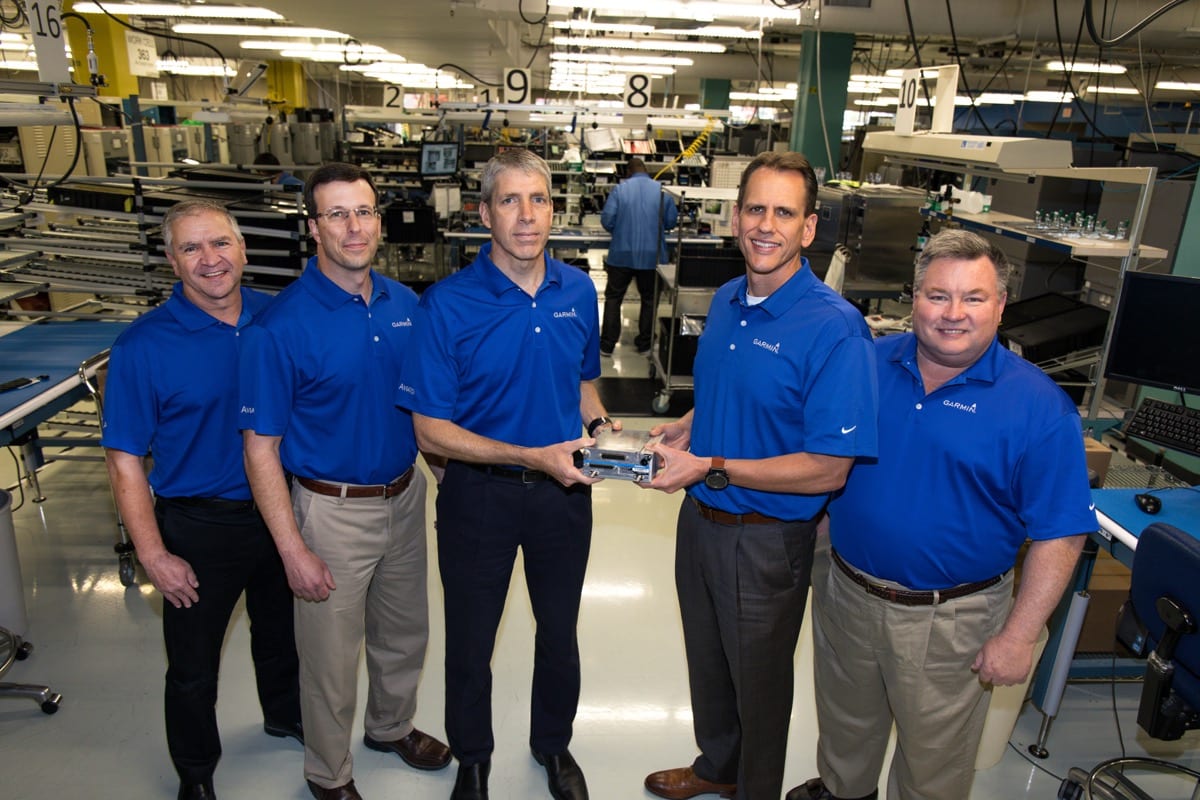 Established by co-founders Gary Burrell and Dr. Min Kao in 1989 in Lenexa, Kansas, Garmin was founded with its core roots in aviation. Today, Garmin has grown to five business segments and employs more than 11,000 employees around the globe.
From a single product, the evolution of Garmin avionics solutions has grown to serve multiple segments within the aviation industry, including general aviation, business aviation, helicopter, experimental amateur-built (EAB), defense, and air transport.
The success of the aviation business segment within Garmin has been built through numerous achievements over the last 28 years, including:
The GPS 100 AVD, a navigator dedicated for visual flight that laid the ground work for future milestones and set the standard for product development at Garmin, according to company officials.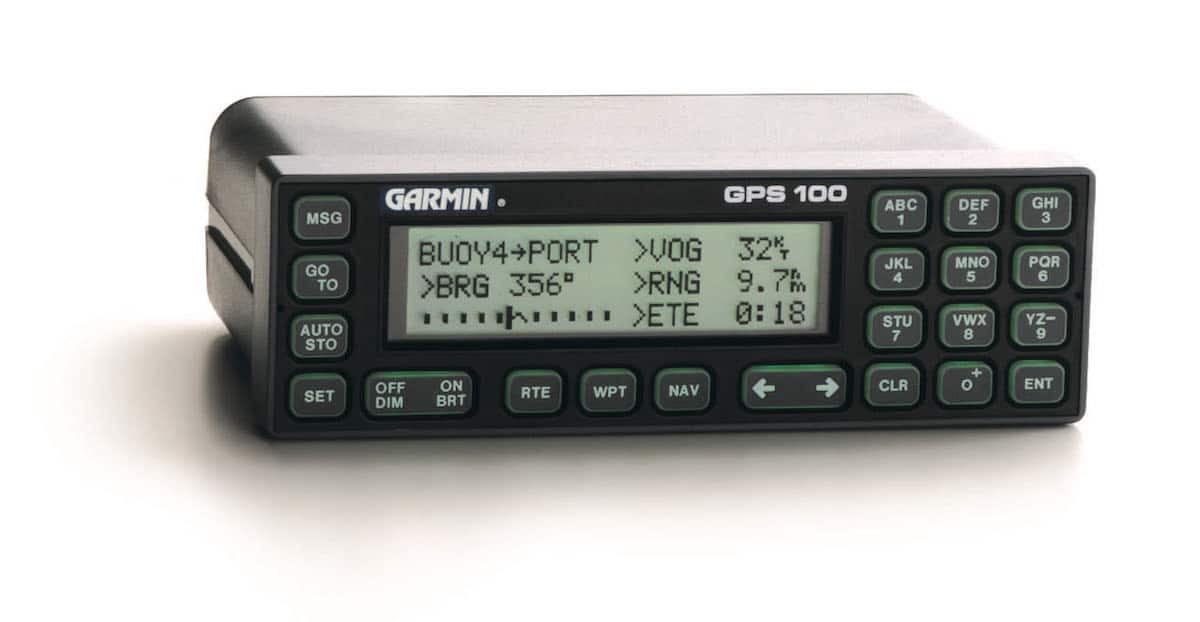 In 1994, the GPS 155 TSO was the world's first GPS navigation product to be fully certified by the FAA for non-precision instrument approach use. For the first time, pilots could fly in instrument meteorological conditions (IMC) throughout the departure, enroute and approach phases of flight utilizing GPS as their primary source of navigation.
Four years later in 1998, Garmin introduced another first: An integrated GPS, COM, VOR, LOC and glideslope product complete with a color moving-map, the GNS 430. When the GNS 430 and GNS 530 received Wide Area Augmentation System (WAAS) certification in 2006, the IFR certified GPS gave pilots even greater instrument approach capabilities, company officials note.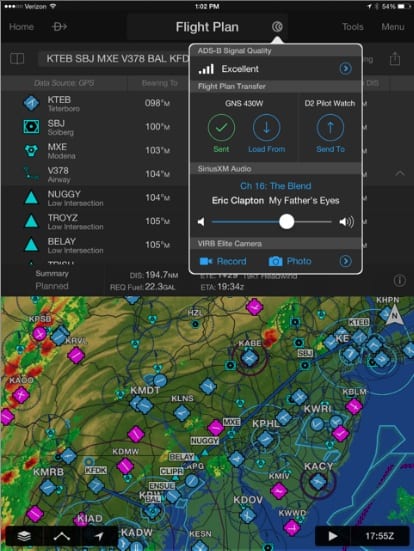 Today, more than 125,000 GNS navigators are installed in a variety of aircraft throughout the world.
The G1000 integrated flight deck was introduced in 2003 when Cessna chose it for the Citation Mustang.

Since its introduction, G1000 has brought many safety-enhancing benefits to the general aviation market, including synthetic vision technology (SVT), automatic flight control integration, Class A/B and helicopter Terrain Awareness and Warning System (TAWS), WAAS, geo-referenced charts, Electronic Stability Protection (ESP) and more, Garmin officials report.
Over the years, the G2000, G3000 and G5000, as well as the G1000H and G5000H, joined the Garmin integrated flight deck family. Earlier this year, Garmin introduced the successor to the G1000, the G1000 NXi.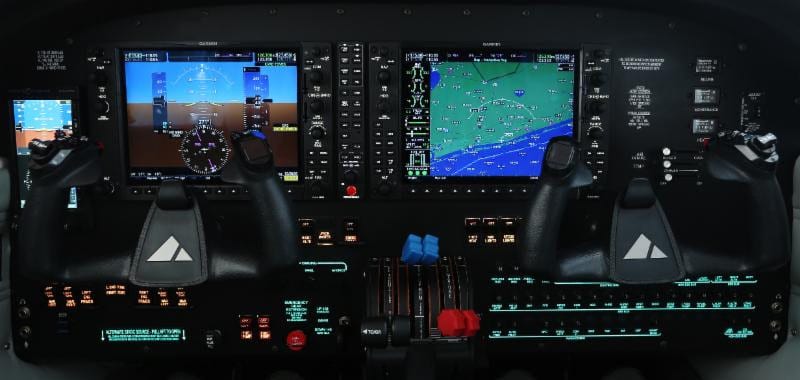 Today, more than 16,500 Garmin integrated flight deck systems are flying worldwide, which have been certified in 70 aircraft models ranging from single-engine and multi-engine piston aircraft, turboprops, rotorcraft and business jet aircraft from 20 different aircraft manufacturers.
The successor to the GNS 430W/530W came to market in 2011, when the first touchscreen avionics certified for general aviation aircraft were unveiled at the Aircraft Electronics Association (AEA) National Convention – the GTN 650 and GTN 750.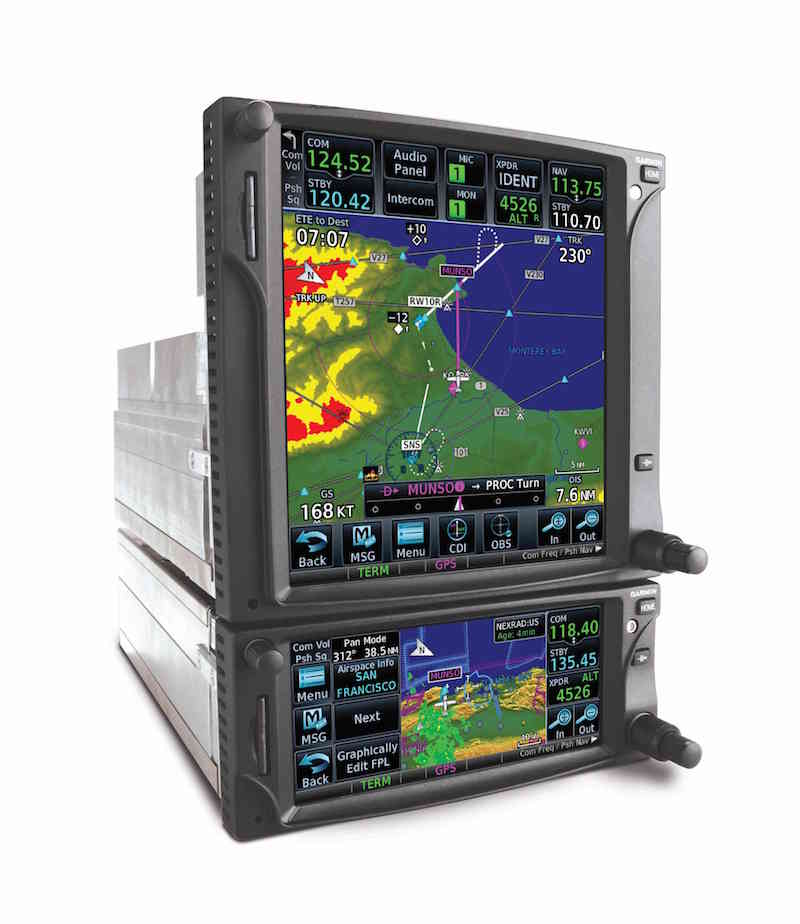 These navigators bring a host of additional capabilities, including touchscreen graphical flight plan editing, wireless database loading and flight plan transfer, high-resolution mapping, advanced traffic and weather benefits, including Automatic Dependent Surveillance-Broadcast (ADS-B) overlay and more.
Most recently, the company's products have grown to include the new G500 TXi, G600 TXi, G700 TXi and engine information system (EIS) TXi flight displays.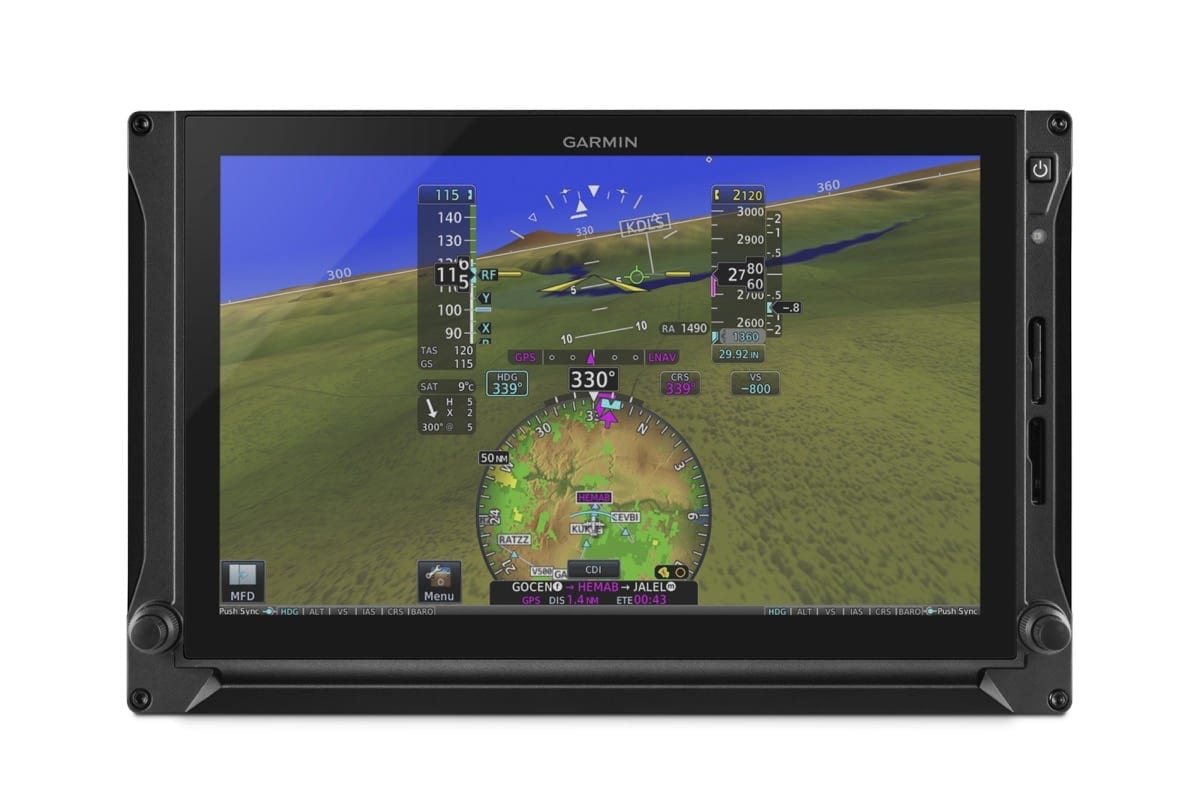 Garmin also helped pioneer the development and initial deployment of ADS-B technology, including Capstone. These experiences led Garmin to unveil its ADS-B solutions, such as the GTX 345 series of ADS-B transponders, which includes Garmin's patented TargetTrend.
Garmin introduced the GDL 82 in July, which is expected to be one of the most cost-effective and easiest to install ADS-B solutions, company officials claim.
Through a series of strategic acquisitions and satellite facilities around the globe, including that of Garmin AT in Salem, Oregon (formerly known as UPS Aviation Technologies) in 2003, Garmin has been able to achieve greater levels of product innovation while providing a higher level of service to its aviation customer base.
As the company celebrates this milestone, officials also report Garmin recently completed a $14 million expansion at its Garmin AT facility in Salem, Oregon.
Next up is a $200 million expansion at its Olathe, Kansas campus. Encompassing two phases, construction is already underway for the first phase that includes an approximately 720,000 square foot manufacturing and distribution center that will expand the company's aviation business segment. This expansion is expected to be completed in late 2020.