The Aircraft Owners and Pilots Association (AOPA) app, which has been downloaded more than 10,000 times, was recently honored with a Silver Award at the 13th Annual Davey Awards in the Mobile Apps/Sites-Lifestyle category.
Web, app, and mobile developer Ascedia, headquartered in Wisconsin, worked with AOPA to develop the app, which launched in July.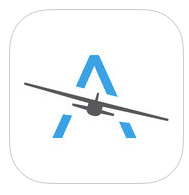 The app allows pilots to connect with AOPA, watch videos, listen to podcasts, read the latest news, get alerts on temporary flight restrictions and other important events, and more.
The latest release of the app adds automatic display of related articles, event filters to refine search results, the ability to pull to refresh content in addition to various bug fixes and improvements.
"We will continue to enhance the app and regularly add new features to ensure that we deliver a positive experience for app users," said Jiri Marousek, AOPA senior vice president of marketing. "AOPA is a part of nearly every pilot's life, and this app is designed to make it even easier to connect with us and enjoy the AOPA pilot lifestyle."
You can download the app via iTunes or Google Play.
AOPA officials ask that user use the contact features in the app to let them know what you like about the app and ways it can be improved.