FORT LAUDERDALE, Florida — Despite cold and rainy weather on Dec. 9, 2017, Banyan Pilot Shop's first aviation career day attracted 67 people to network with officials from flight schools, colleges, and aviation companies.
They also had the opportunity to speak with Arlisa Jernigan, Banyan's Director of People Relations, about job opportunities at Banyan.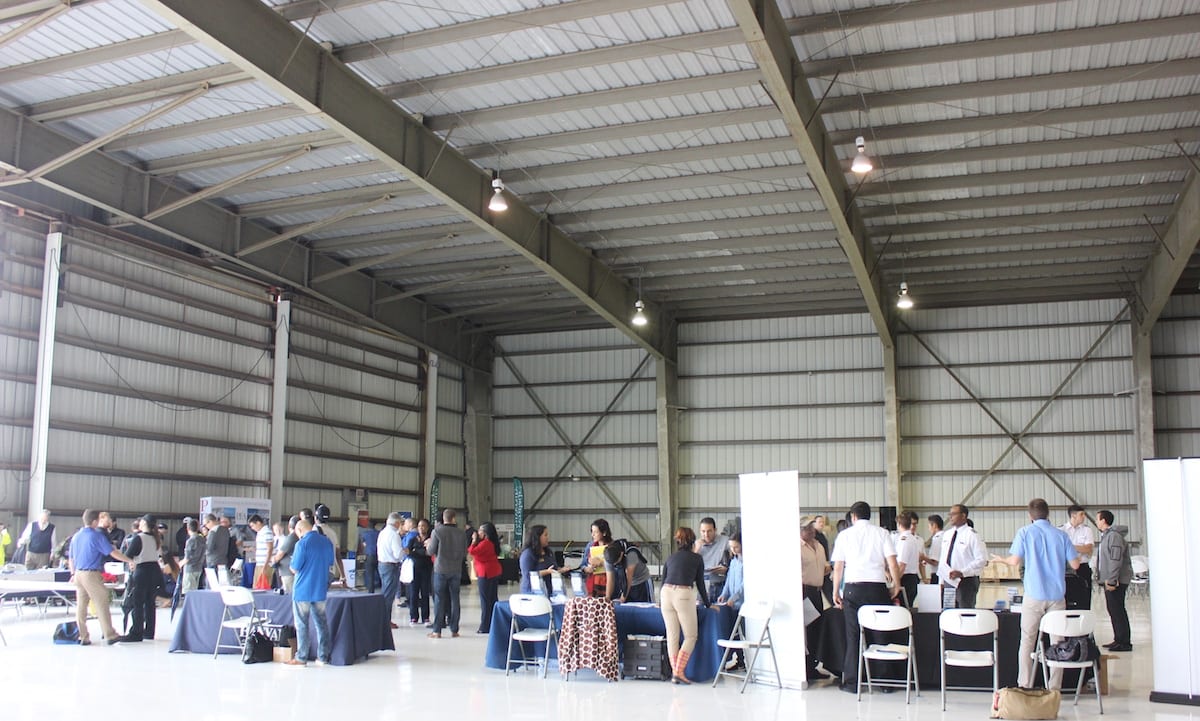 "It was wonderful to see so many people that are passionate and determined about a career in aviation," said Jernigan. "We even had some middle school and high school students exploring aviation career opportunities."
During the event, several speakers shared their educational programs. Banyan's Alejandro Gomez talked about his career at Banyan as a line technician which advanced into a maintenance technician's position.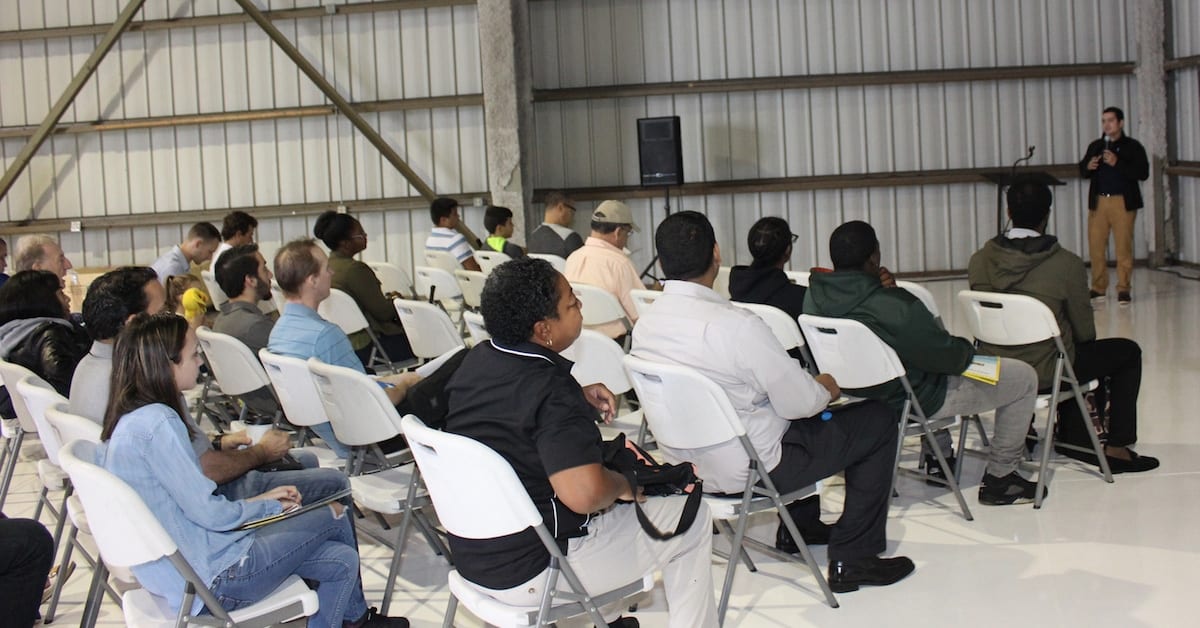 Banyan's line technician, John Pelaez, had a captive audience watching his precise movements in towing a Gulfstream into the hangar after which several people asked details about becoming a line technician.
Among those exhibiting were American Flyers, ATP, Banyan Air Service, Broward College, Civil Air Patrol, Embry-Riddle Aeronautical University, Everglades University, Flight Center Flight Academy, Florida Memorial University, Fort Lauderdale Executive Airport, Gleim Aviation, Lynn University, Miami Flight Academy, Phoenix East Aviation, and Sky Eagle Aviation Academy.