Flight Schedule Pro V4 has been introduced, with an emphasis on solving the problem of retaining students for flight schools.
"High turnover is a significant burden for flight schools. It's difficult for schools to schedule instructors and staff, manage resources and cash flow, and to provide a stable and consistent experience with students coming and going so quickly," said developer Jasen Barnes. "For this version of Flight Schedule Pro, we brought the convenience and integration that everyone has come to expect from software in other industries to solve some very large and urgent problems."
Some of the most common reasons students drop out include:
Lack of structured training
Poor Flight Instruction
Checkride Failures
Not Setting Clear Goals
Killing the Fun of Flying
The "Solo Plateau"
Flight Schedule Pro's V4 edition promises to solve several of these problems by helping flight schools provide "less friction and more flying," Barnes said.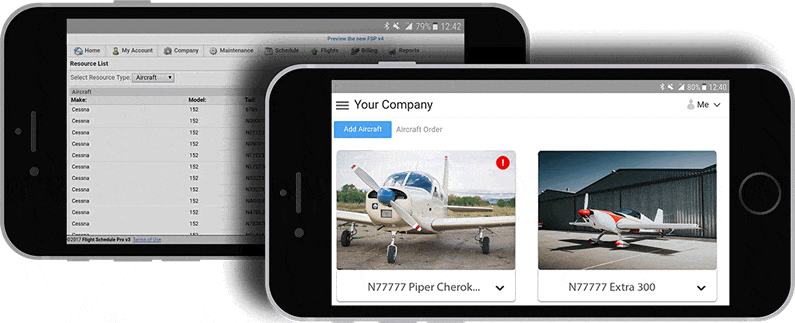 The software makes the instruction program and progress more visible and enhances communication between the student and instructor, he noted.
"V4 is the first rollout of the Student Training product, which promotes better student retention through improved communication and connectedness throughout the school," he said.
Flight Schedule Pro V4 includes drag and drop resource scheduling for flight schools, including aircraft, instructors, equipment, and students. It accommodates pilot documents, including certificates, licenses, and TSA. Aircraft maintenance logging, training program management, billing, point of sale, and QuickBooks integration are all included in a desktop and mobile-friendly platform.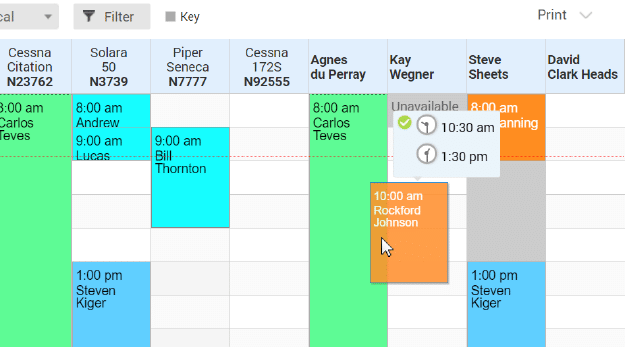 Bountiful Flight Center, a flight school in Utah, has been a customer of Flight Schedule Pro for two years, and has upgraded to the latest version. Instructors and administrators enjoy many of the benefits, but students are the focus of their efforts, officials note.
"We had tried multiple free scheduling systems, but found them restrictive, archaic, and counter intuitive, especially when compared to Flight Schedule Pro," said Derek Young, Chief Flight Instructor. "Flight Schedule Pro allows our school to be a paperless one-stop-shop, which makes life easy for our students. Scheduling is easy and intuitive, billing is hassle-free, and monitoring their own flight training keeps students informed and motivated. Students deserve to be well-informed, so when students are in control of their own training through Flight Schedule Pro's scheduling, billing, flight training, and maintenance features, motivation stays high and so does our retention/graduation rate."
To further reduce "friction" for students and schools, the new version of Flight Schedule Pro includes additional billing options for memberships and recurring billing, company officials note.