MONTGOMERY, Alabama — Mike Disbrow is retiring as president of Hartzell Engine Technologies, with industry veteran Keith Bagley taking over as new president Jan. 1, 2018.
"I am extremely proud of what we have accomplished here in Montgomery over the past seven years and I know that there are some great opportunities ahead," Disbrow said. "I am very happy to have the opportunity to stay on as a consultant to Keith and the rest of the HET team and to lend what help I can in continuing the company's growth."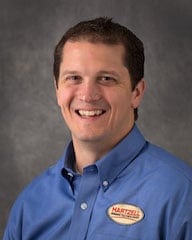 Prior to his appointment as president of Hartzell Engine Technologies, Bagley was general manager of Pratt & Whitney's OEM operation, Columbus Forge, in Columbus, Georgia. Before that, he had held several positions of increasing responsibility at Pratt & Whitney facilities in Maine and Connecticut since 2004.
Bagley graduated with a Bachelor of Science degree in Mechanical Engineering from the University of Maine and an MS in Manufacturing Engineering from Boston University. He also holds an MBA from the Carnegie Mellon University's Tepper School of Business.
Hartzell Engine Technologies, along with its sister company, Hartzell Propeller, form the general aviation business unit of Tailwind Technologies, an aerospace technology company. Hartzell Engine Technologies is an OEM supplier of aircraft cabin heating solutions and engine accessories, including turbocharging systems, aircraft alternators, starters and fuel pumps. These product lines are produced under the Janitrol Aero, AeroForce, Sky-Tec, Plane-Power and Fuelcraft brands.