Sporty's has redesigned its Fuel Tester.
The tester fits all popular quick-drain and recessed valves and includes a removable, full-length metal rod. Unlike plastic pins found in other fuel testers, this metal rod will never need replacement, Sporty's officials say.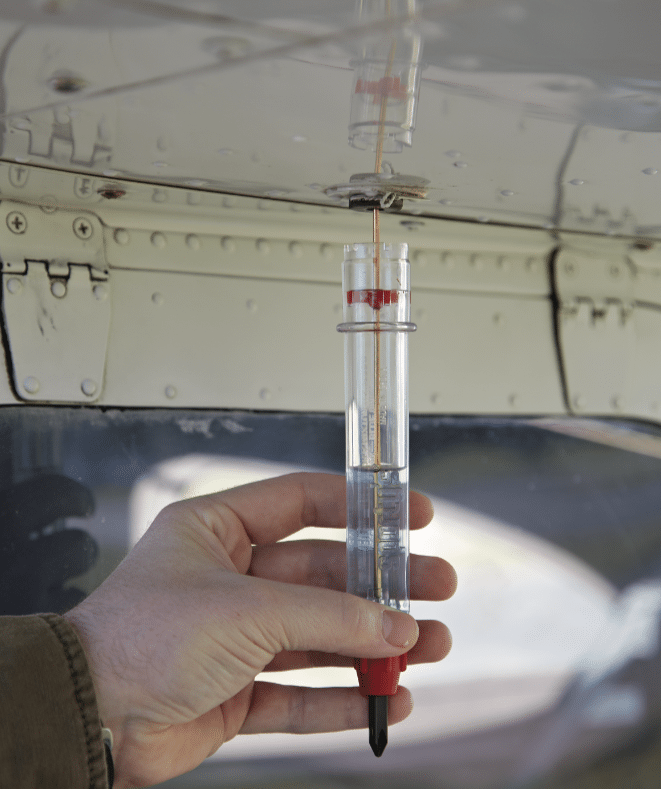 In addition, octane color codes are molded onto the transparent cylinder, while a reversible screwdriver is mounted on the tip.
Measuring 8.5" in length, Sporty's Fuel Tester is available for $10.95.