One member of Experimental Aircraft Association Chapter 534 recently received an Airworthiness Certificate for his aircraft building project from another chapter member who did his first airworthiness inspection as a newly minted Designated Airworthiness Representative.
Steve Tilford from the Villages in Florida, has been working on his Van's RV-7A off and on for 12 years and close to 4,000 hours. He worked on his plane in a hangar at the Leesburg International Airport (KLEE) for the last few years and now it is just about ready to take to the air.
The last step was that all important FAA Airworthiness Certificate.
Arnold Holmes from Fruitland Park, Florida, also a member of EAA Chapter 534 , has been an Airframe and Powerplant mechanic for 25 years with FAA Inspection Authorization. Holmes, who  runs an aircraft repair business at KLEE, recently completed FAA training to become a Designated Airworthiness Representative.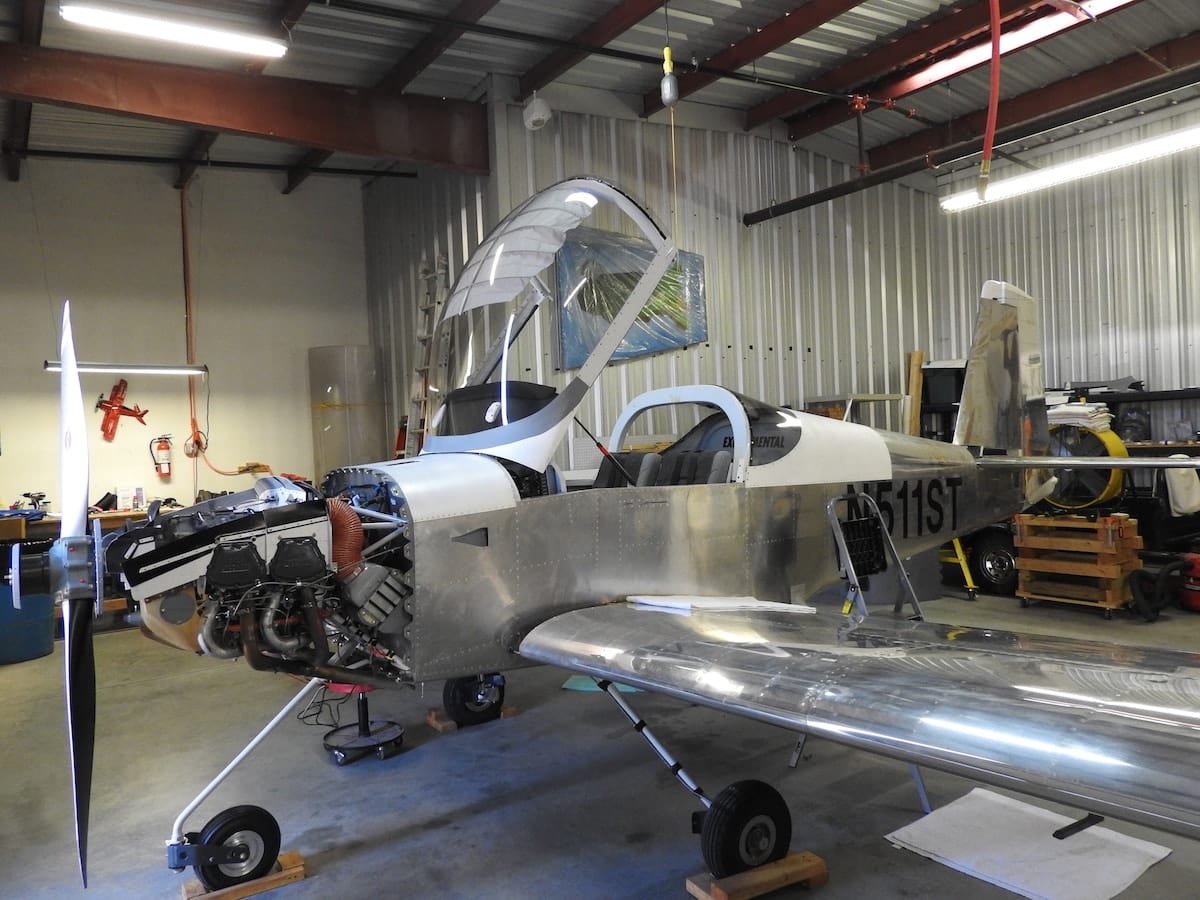 The DAR is responsible for determining that an aircraft has been built according to design and is safe to fly. He also must check and process all the necessary paperwork to comply with FAA regulations.
Upon completion of a detailed inspection of the aircraft and its documentation, if everything is in order, he will issue an Airworthiness Certificate to the builder.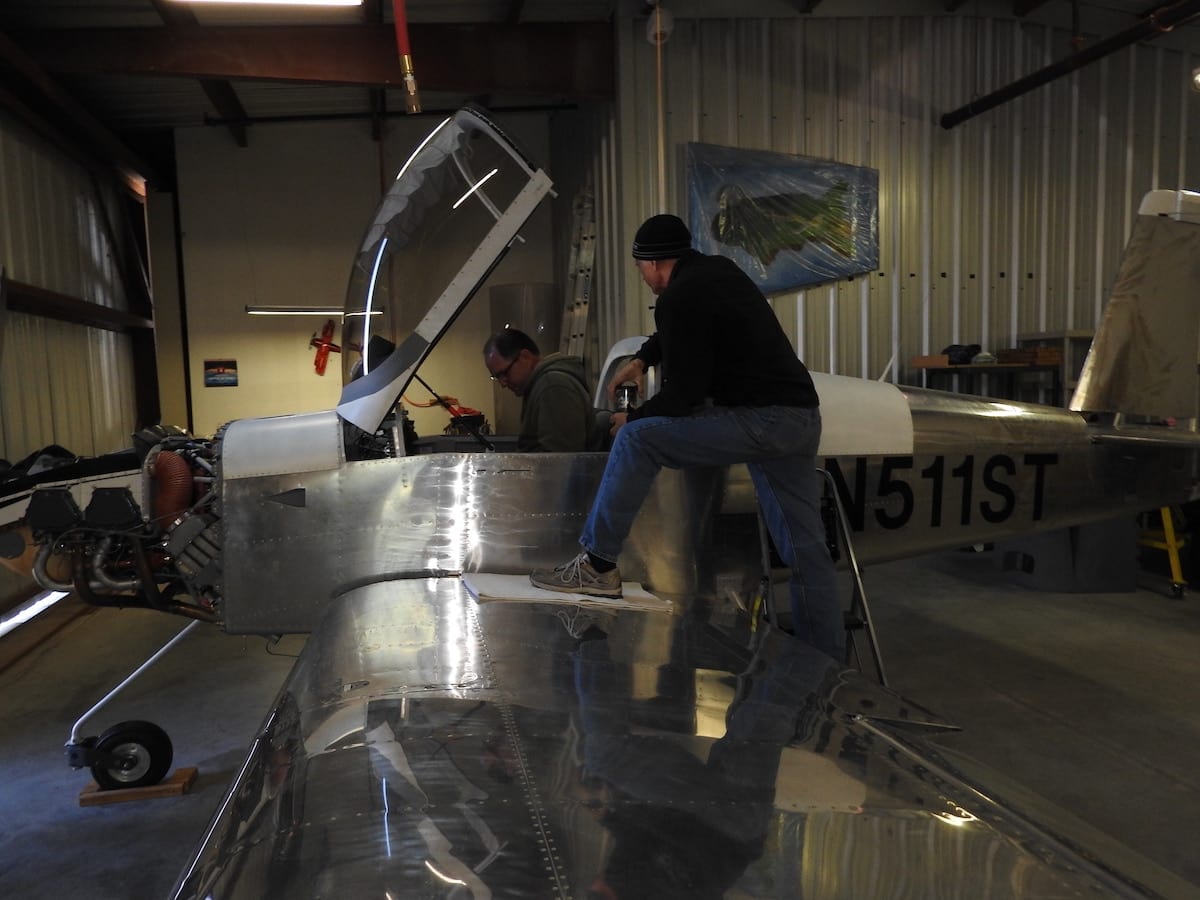 Steve's airplane sat in the hangar, ready to fly if it passed the DAR inspection. The RV-7A has a Lycoming IO-360-200 horsepower engine with a Hartzell constant speed prop. It has Dynon Skyview Classic Avionics and is of all aluminum construction.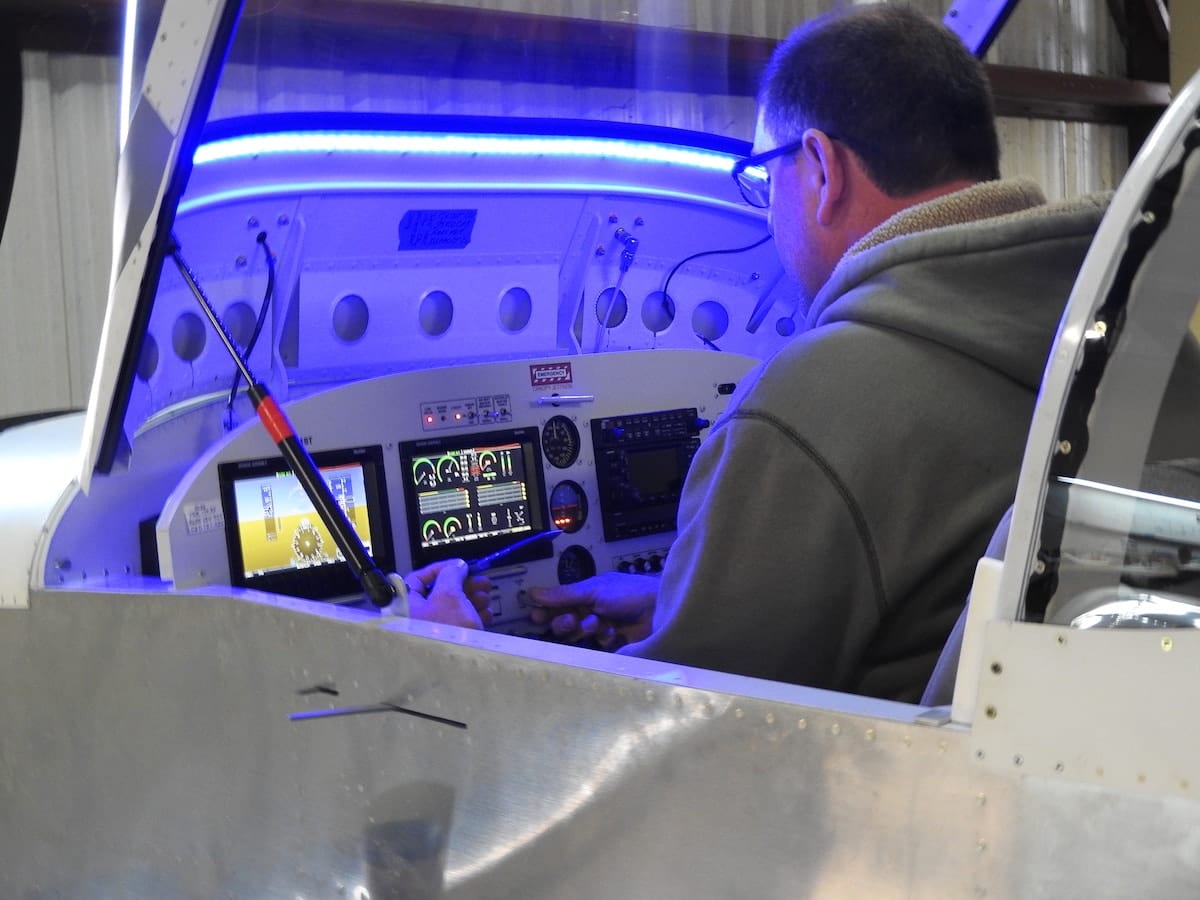 At this point, the plane has raw aluminum surfaces, but will be painted at a later date.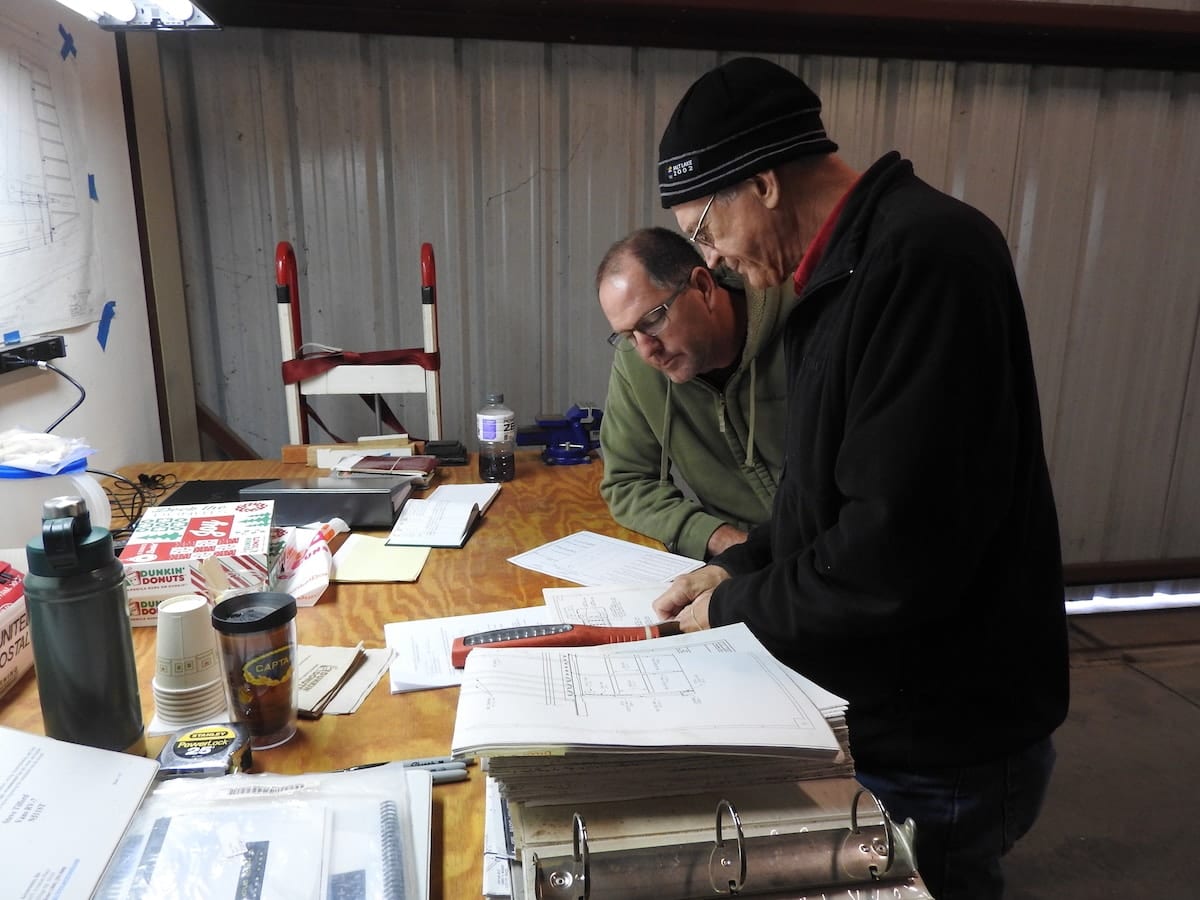 The DAR inspection process took about three hours and included examining all the construction techniques, metal work, engine, avionics check, electrical check, and engine run up in front of the hangar.
Suggestions were made to the builder about some minor things that could be changed, but in the end Steve's airplane passed inspection and received its Airworthiness Certification.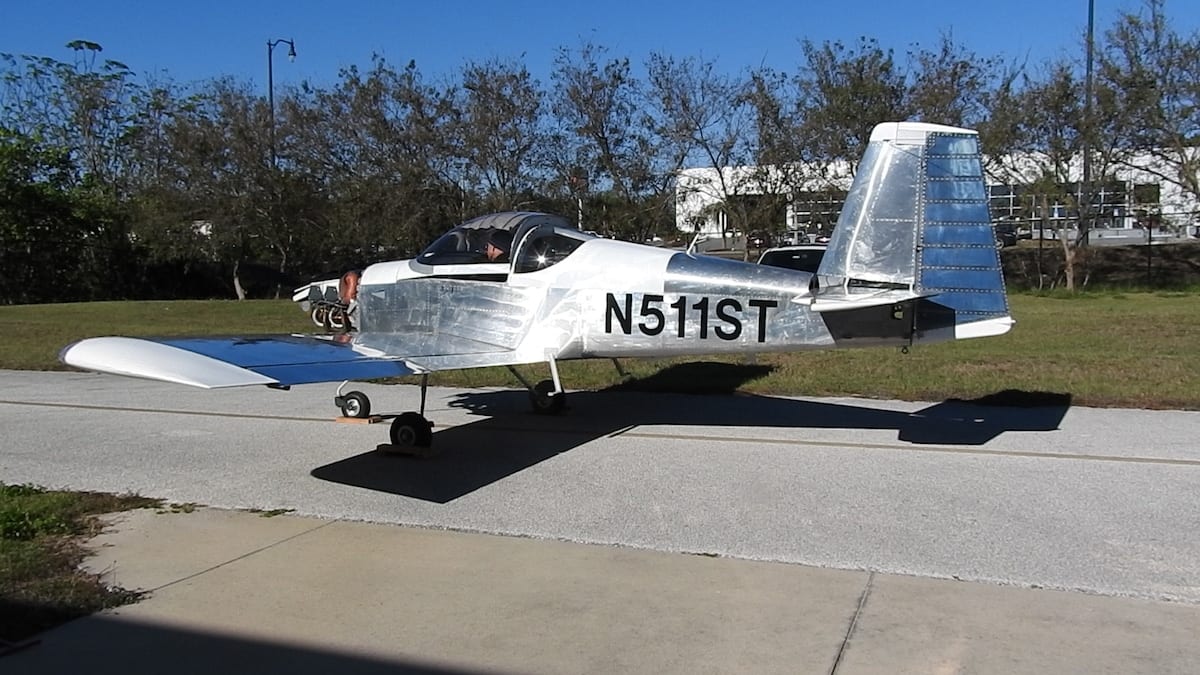 Steve is now looking forward to getting his plane in the air, but for the first 40 hours he will be restricted to flying no more than 50 miles from Leesburg Airport.
After this first flying phase, he will be able to go anywhere he wants and include a passenger.