WINDSOR LOCKS, Conn. — A new PlayScape has taken off at the New England Air Museum, thanks to Evan Pedneault of Troop 25 in Manchester, Conn.
Evan shepherded the Eagle Scout Service Project from the planning and creative stage through installation of the PlayScape on Dec. 2, 2017. He reports it took most of 2017 to complete the project.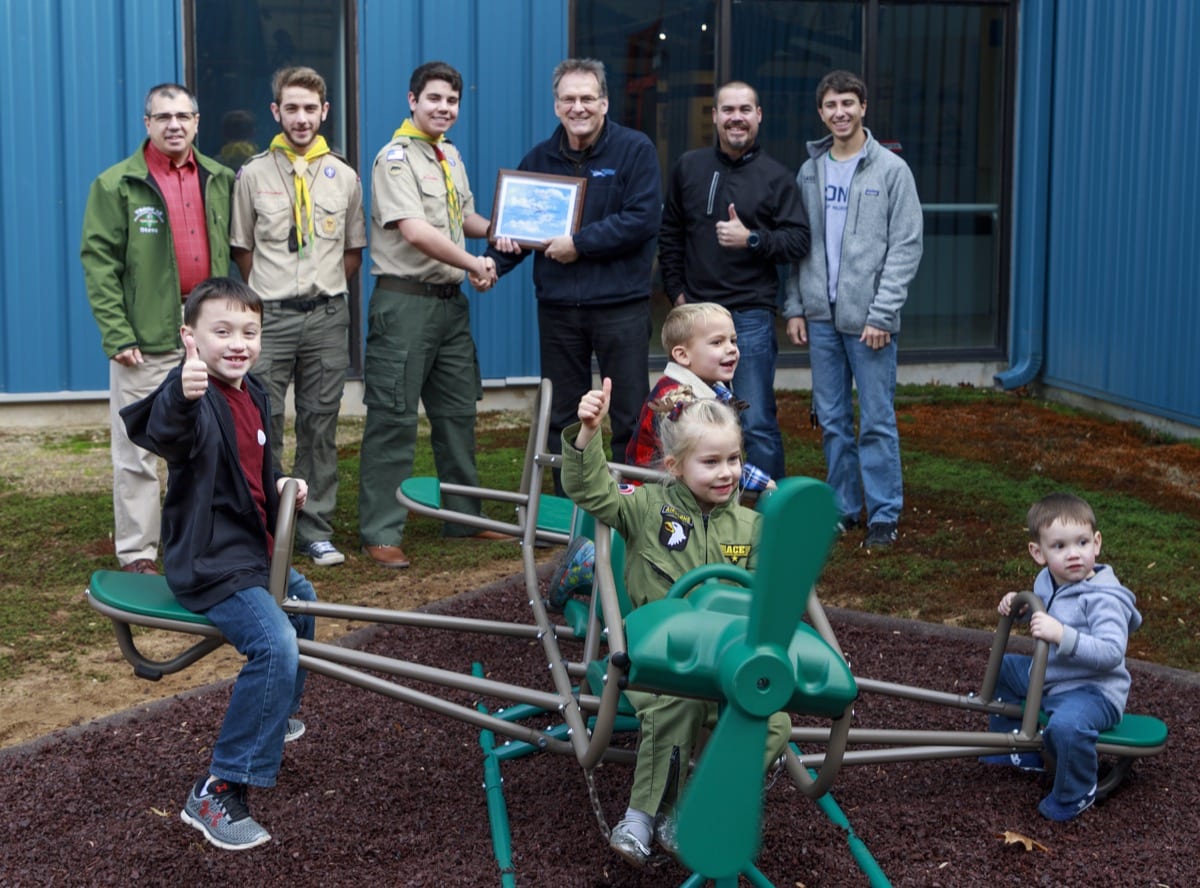 The needed funds were raised solely through Evan's extensive community outreach. Jeff Daniels of Primary Residential Mortgage of Manchester was the largest contributor to the project.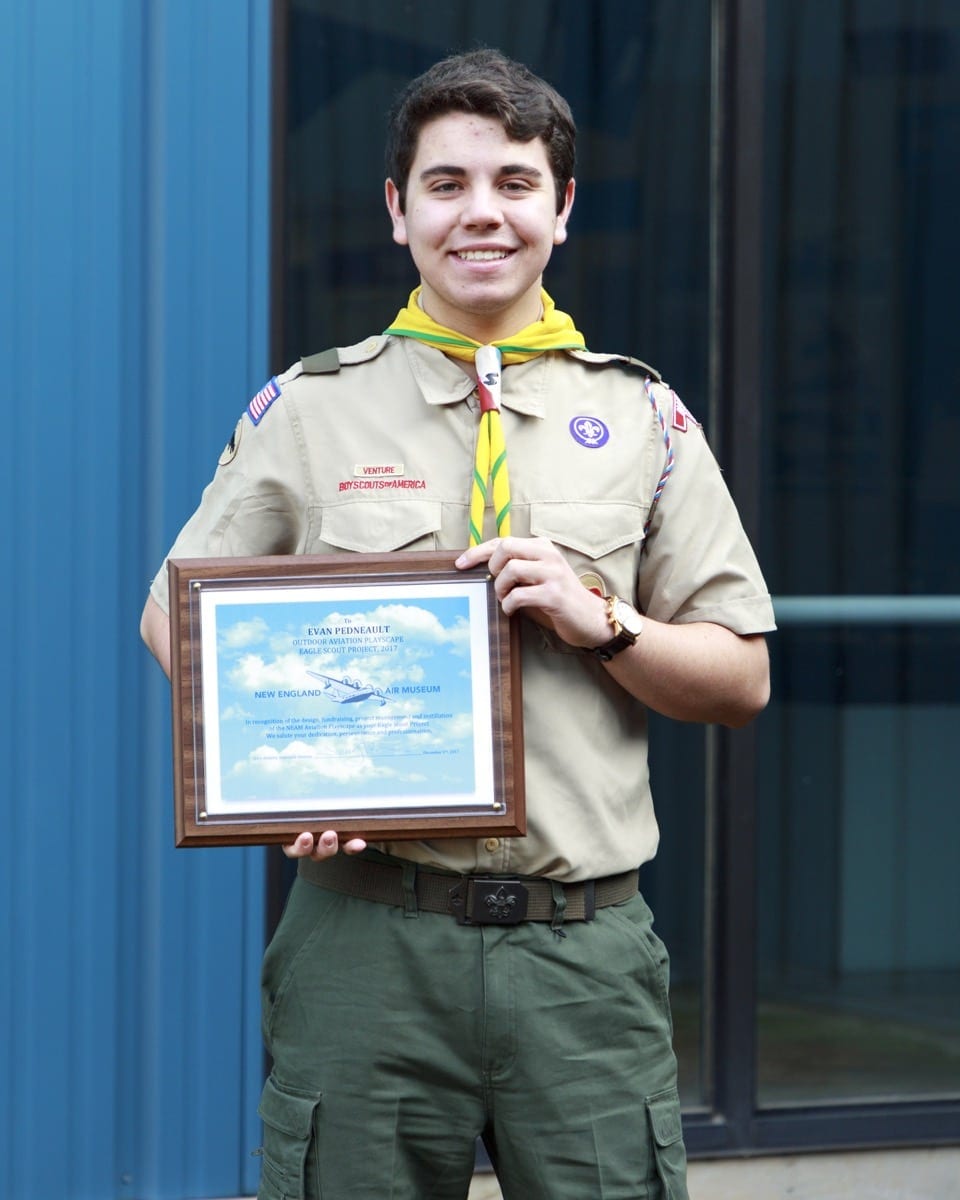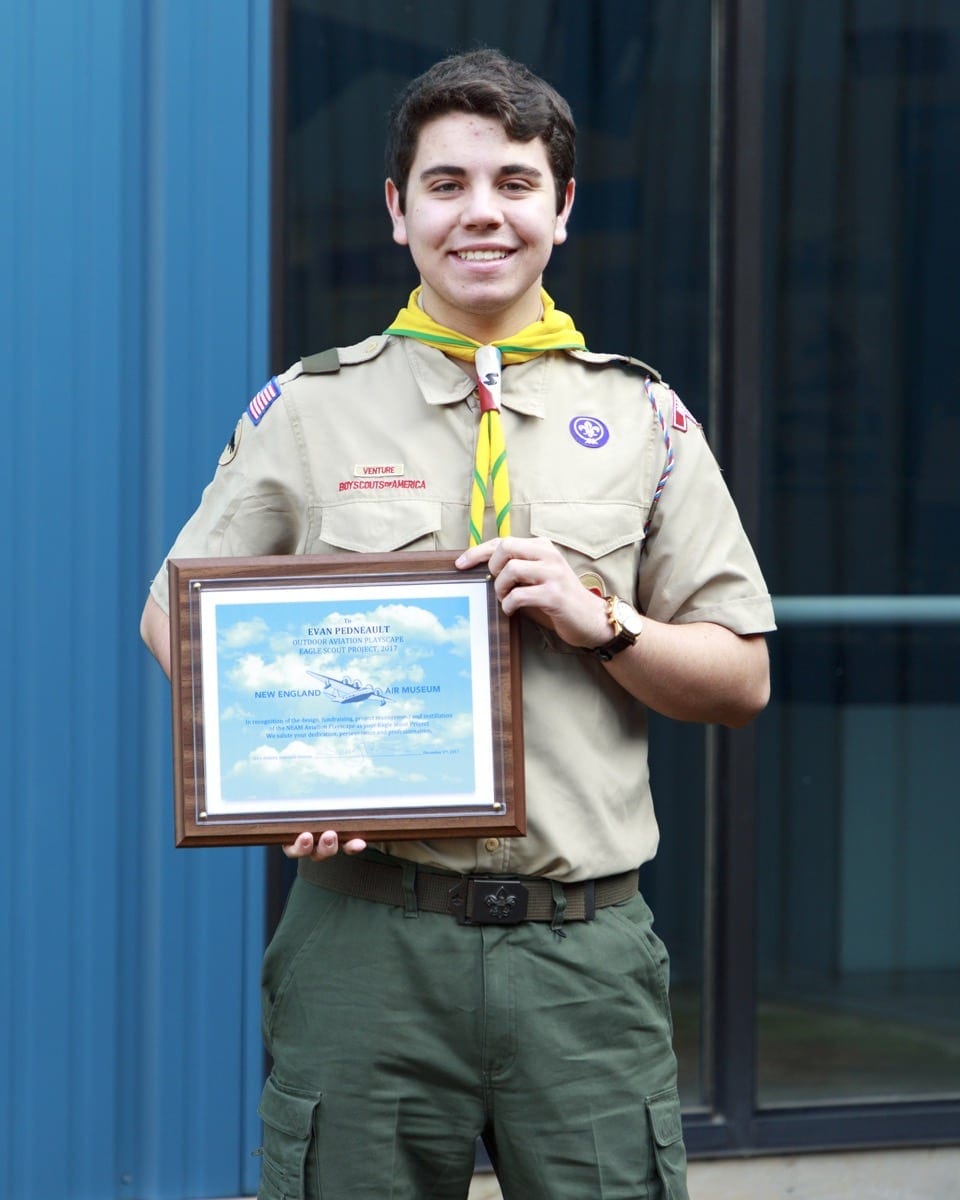 The Eagle Scout Service Project is the opportunity for a Boy Scout, Varsity Scout, or qualified Venturer in the Boy Scouts of America (BSA) to demonstrate leadership while performing a project for the benefit of the community. This is the culmination of the Scout's leadership training, and it requires a significant effort on his part, according to Boy Scout officials.
The project, which must benefit an organization other than the Boy Scouts, is a requirement in order for Boy Scouts to attain the Eagle Scout rank.
The completed PlayScape has been stored for the winter months, but will reappear in springtime, museum officials promise. The PlayScape will be permanently located adjacent to the museum's "Kid's Port" area between the Civil and B-29 Hangars.
"The New England Air Museum and its visitors thank Evan for a job well done," museum officials said.
Adjacent to Bradley International Airport, the New England Air Museum is the largest aviation museum in New England. It has three large public hangars, outdoor exhibits, and more than 100 aircraft ranging from early airships and flying machines to supersonic jets and helicopters.