Five finalists of the first Association for Unmanned Vehicle Systems International (AUVSI) Innovation Challenge will get 10 minutes to sell their new technology to government and industry representatives on Feb. 7, 2018.
This is AUVSI's inaugural Innovation Challenge, which gives small, start-up and early stage companies operating in the commercial, defense, and non-traditional unmanned systems or autonomous systems sectors an opportunity to showcase their technology and products.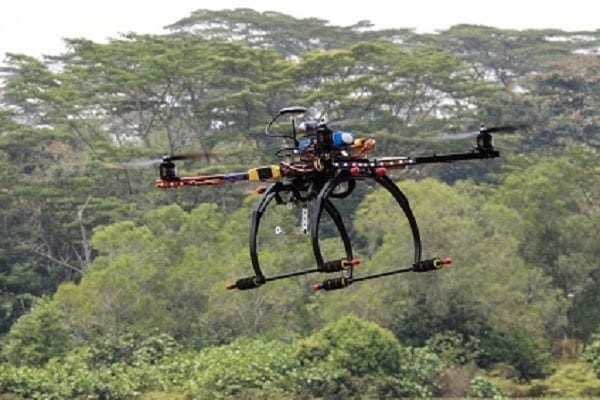 Five finalists were selected from a pool of 30 applicants, according to officials.
Each will have six minutes to pitch their technology and four minutes to answer questions from the Innovation Challenge Advisory Panel. The panel will provide feedback and guidance, but the final choice will be left to the audience at the Unmanned Systems – Defense. Protection. Security. (USDPS) conference, slated for Feb. 6-8, 2018, at the Gaylord National Resort & Convention Center in National Harbor, Maryland.
The five finalists are:
CVEDIA will showcase it platform SynCity, a hyper-realistic simulation platform for the development and deployment of autonomous applications.
Ghost Robotics will premier its multi-terrain autonomous legged UGV platform.
Overwatch Imaging will exhibit intelligent multi-band mapping and auto-detection on long endurance UAS.
Planck Aerosystems has developed the fundamental drone intelligence and precision landing technologies to provide aerial support for data collection and workflow improvements.
SubUAS will present The Naviator, a drone that owns the air, surface, and subsurface battlespace with a single UAS.
The finalists will present their technology to the members of the Innovation Challenge Advisory Panel:
Orin Hoffman, Autonomy and Robotics, HQE DIUx
Frank Kelley, Deputy Assistant Secretary of the Navy (Unmanned Systems), Office of the Assistant Secretary of the Navy (Research, Development & Acquisition)
Jean-Charles Ledé, Acting Deputy Director, Tactical Technology Office, DARPA
Bob Sadowski, Chief Roboticist, U.S. Army
"These finalists offer new and innovative solutions to the world of unmanned systems and automation," said Brian Wynne, president and CEO of AUVSI. "The Innovation Challenge gives these startups the opportunity to present their ideas to industry leaders who can provide feedback on how to make their vision a reality."