The 60th annual Cactus Fly-In will be held March 2-3, 2018, at Casa Grande Municipal Airport (KCGZ) in Arizona.
Organizers say the fly-in is the premier event for antique airplanes in Arizona.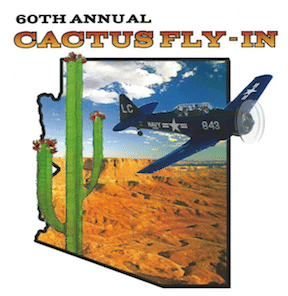 "Come check out a host of unique aircraft, learn something new during forum presentations, and mingle with folks who enjoy history and the machines that flew us to the present!" organizers note.
A donation of $10 a person or $20 a planeload is asked. 18 and under are free.
The donation is good for admission throughout the entire event, organizers said.