The Academy of Model Aeronautics (AMA) will host the annual AMA Expo East at the Meadowlands Exposition Center in Secaucus, New Jersey, Feb. 23-25, 2018.
The three-day expo will provide new and seasoned hobbyists of all ages with hands-on opportunities to learn about building and flying model aircraft and drones. This includes flying demonstrations, FPV drone racing with the AMA flight simulator, and more, officials note.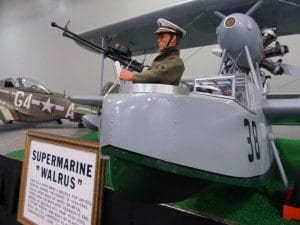 AMA Expo East will also include Home School Day on Friday, Feb. 23. During this day, home school students will have a chance to experience RC flight simulators, try model and drone flying, watch RC boat demos and more. Kids will also be able to take home model airplane and rocket-building kits. Additional information about STEM and after-school programs will also be available at the event.
AMA Expo East will also include nearly 100 exhibitors, aviation and aerospace experts, as well as a featured speaker series,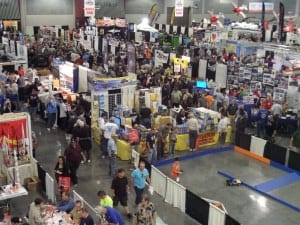 including:
Dave Wigley, Military and Commercial Airline Pilot, Four Time Mr. Top Gun Winner: "Designing and Building Scale Models From Scratch"
Dan Kreigh, AMA Life Member, Space Ship One Structural Engineer, and Julian Guthrie, Author, How to Make a Spaceship: A Band of Renegades, an Epic Race, and the Birth of Private Spaceflight: "How to Make a Spaceship. Start by Building Model Planes."
Mason Hutchison, AMA Member, "Building A Flying Football Field, An Insider's Scoop on Stratolaunch"
Gene Engelgau, CEO of Fruity Chutes.
The full schedule is available here. Ticket details and pricing can be found here.
Free admittance to this event is offered for kids 12 and under, uniformed Girl and Boy Scouts, active military personnel with valid ID, Navy Sea Cadets and Civil Air Patrol.