SEATTLE – Version 3.0 of the FlyQ EFB from Seattle Avionics is now available. V3.0 adds augmented reality (AR), full iPhone compatibility, a flight data recorder with integrated playback and export capabilities (Cloud Ahoy, Google Earth, etc.), and helicopter charts.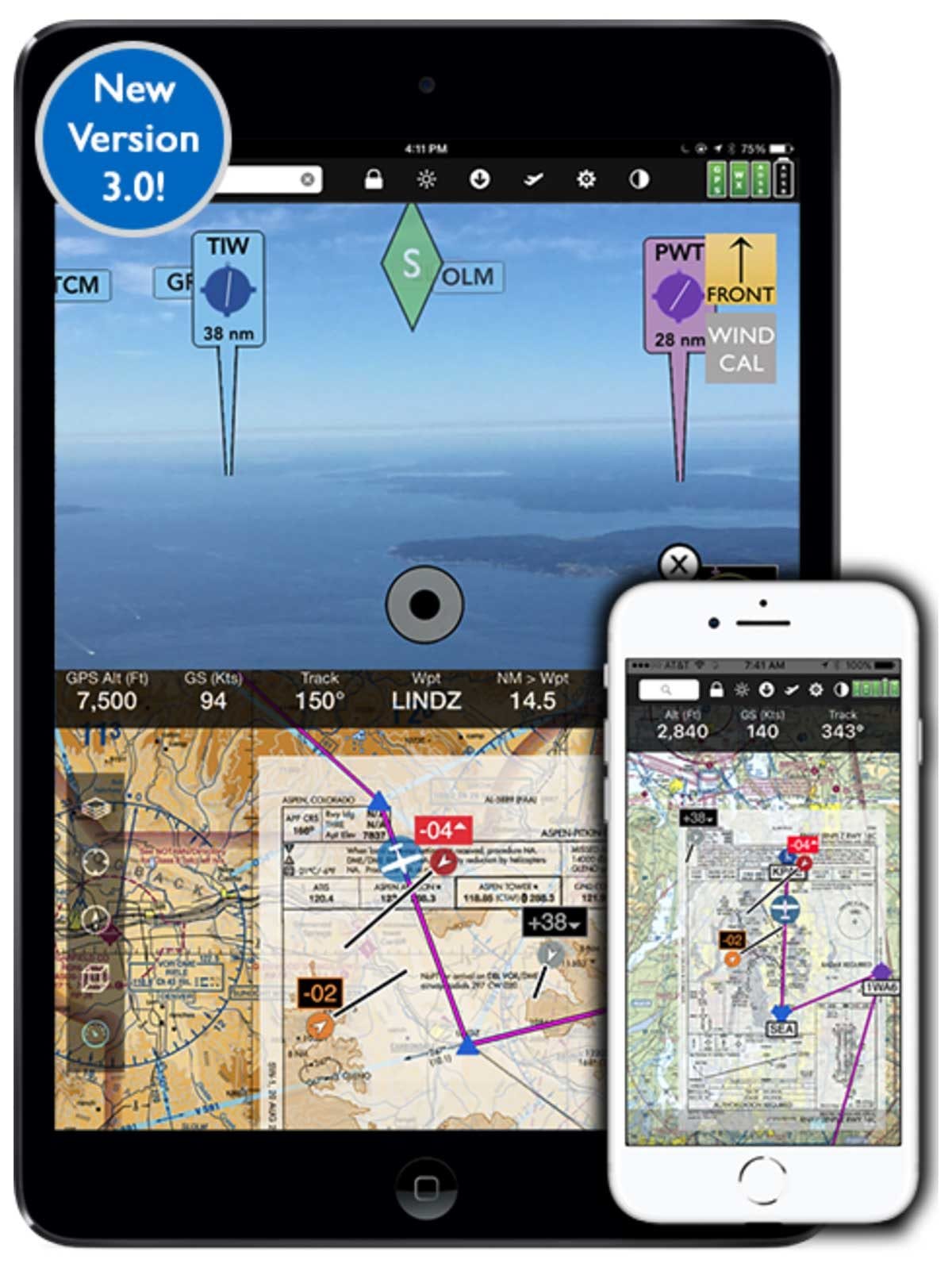 Regional support has been extended with airport diagrams, approach plates, SIDs, and STARs for Mexico, the Bahamas, Belize, Costa Rica, El Salvador, Guatemala, Honduras, and Nicaragua.
"iPad users have rated FlyQ EFB the highest rated EFB app in the app store for over three years now, so we're very excited to get it into the hands of iPhone users, too," said Steve Podradchik, CEO. "Adding full iPhone support to FlyQ EFB has been the #1 feature request for some time and the augmented reality feature gives pilots a whole new level of safety and situational awareness. Add in the flight data recorder, helicopter charts, and support for Mexico and Central America, and we think we set a new bar for our customers."
Seattle Avionics will host a live, online demo of FlyQ V3.0 on Tuesday, Feb. 20, at 4 p.m. Pacific Time. Register for free at GoToWebinar.
The new Augmented Reality feature is accessed from the Map tab and combines the live out-the-window video feed from the iPad or iPhone with computer-generated overlays showing where airports are.
The new iPhone support allows subscribers to use the app on all the iPads and iPhones that a pilot owns. Flight plans, plane and pilot configurations, personal waypoints, and documents are automatically shared by all devices, as well as with FlyQ Online on a PC or Mac.
On the iPhone, FlyQ EFB supports all the same features as it does on the iPad with the exception of split screen capability. It is simply not practical on the iPhone's smaller screen, says a company press release.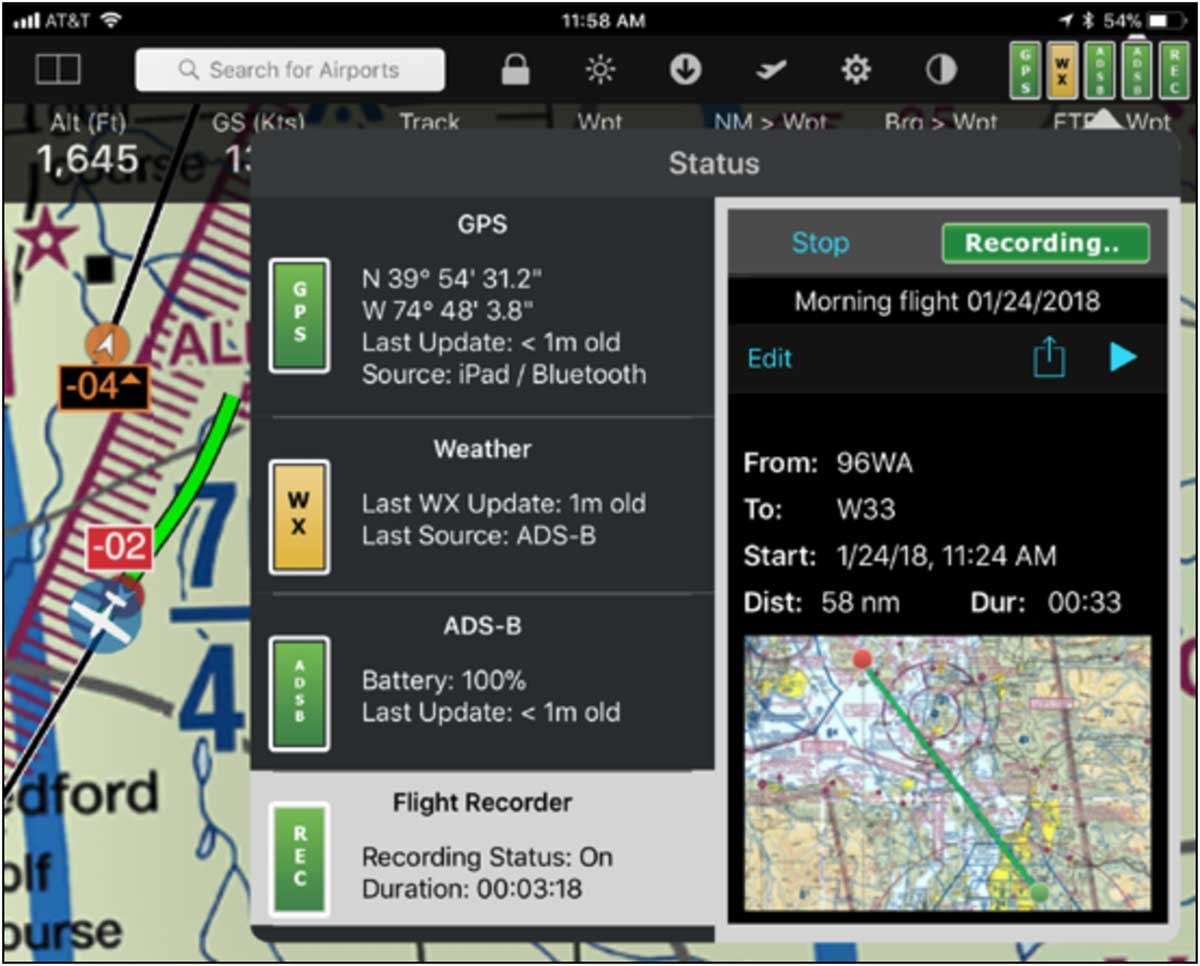 The new data recorder works with all ADS-B and GPS systems, including the built-in GPS on iPhones and cellular-enabled iPads. The new Track map layer shows "breadcrumbs" of a flight in progress. Post flight, each recording is automatically uploaded to the cloud where it can be exported to CloudAhoy or other systems for playback and analysis. 
New FlyQ EFB v3.0 is available for immediate upgrade to existing customers and as a free 30-day trial for new users. Download from the Apple App Store.