Protecting aircraft from weather is necessary for all sizes and types of planes. That is a driving force behind the launch of DailyHangar.com, a website that connects transient pilots with hangars for their planes.
The website can also be used by FBOs and corporate hangar owners to manage their hangar rentals.
"DailyHangar.com offers hangar owners the opportunity to make money renting out their underutilized hangar space, and pilots the opportunity to efficiently book a hangar space to protect their plane from the elements," said Mark Euwema, co-founder of Daily Hangar and general aviation pilot for the past 40 years. "DailyHangar.com offers FBO and corporate hangar owners an easy way to make their openings known to a broader community of pilots. It's a win-win for both parties."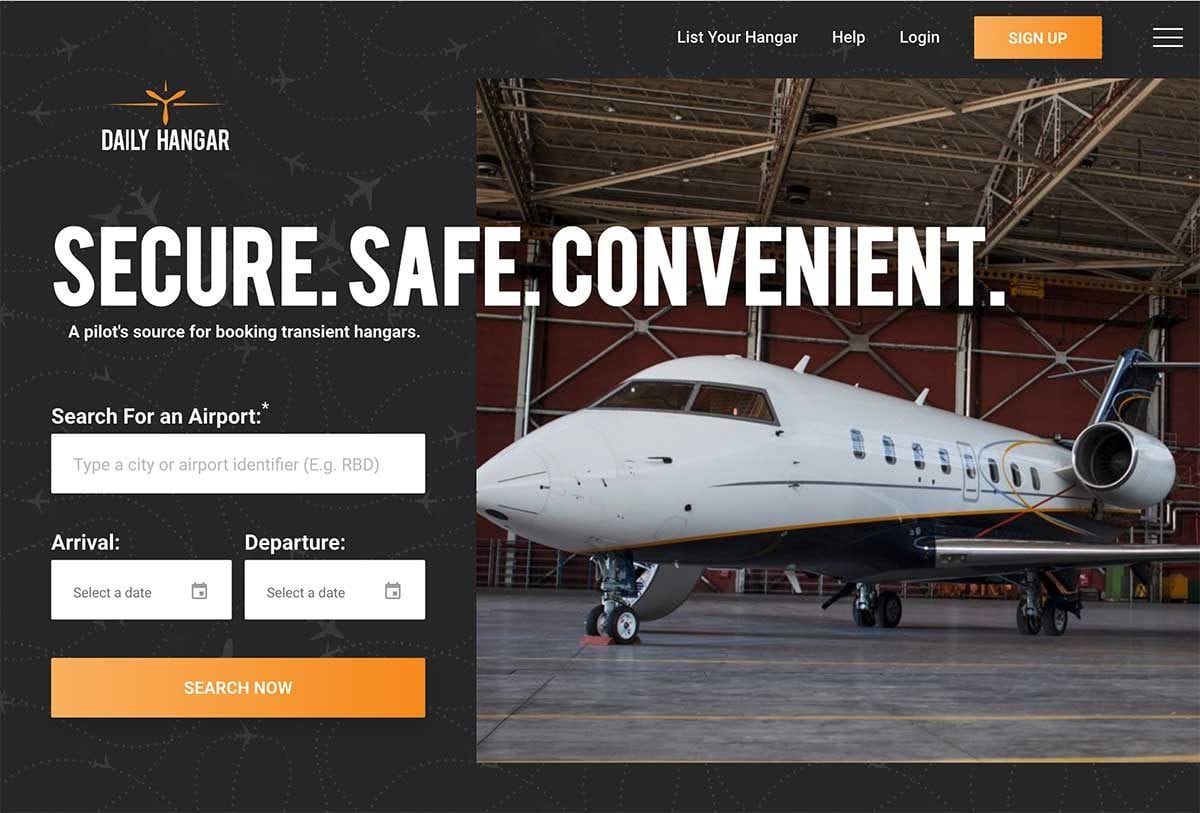 Designed for the traveling pilot and the busy hangar owner, the website allows pilots, while traveling cross country, to find and book a hangar for the period of time they need it, according to Euwema.
"All you need is a destination and Daily Hangar will give you available options of hangars in that area," he said.
Based on a location search, several options will populate allowing the pilot to filter through options for size, dates of stay, and amenities at the hangar to find the price and the location for their plane.
For hangar owners with space to spare, there is not a cost to list your hangar on the site. Hangar sizes, specifications and amenities are entered by hangar owners. There are no upfront or membership fees for the pilot or the hangar owner. A service fee is charged once the hangar is booked.
While there is no charge to list a hangar, DailyHangar.com charges the hangar owner 4% of the posted rental fee (which covers credit card fees) and the renter a 7% service fee.
"I want to change the mindset of the traveling pilot. There are more options than outside tie-downs," said Euwema. "I believe there is a lot of underutilized hangar space at airports across the nation and DailyHangar.com is the solution that can connect both the hangar owner and pilot."