Adventure Pilot has added synthetic vision capability to its iFly GPS system.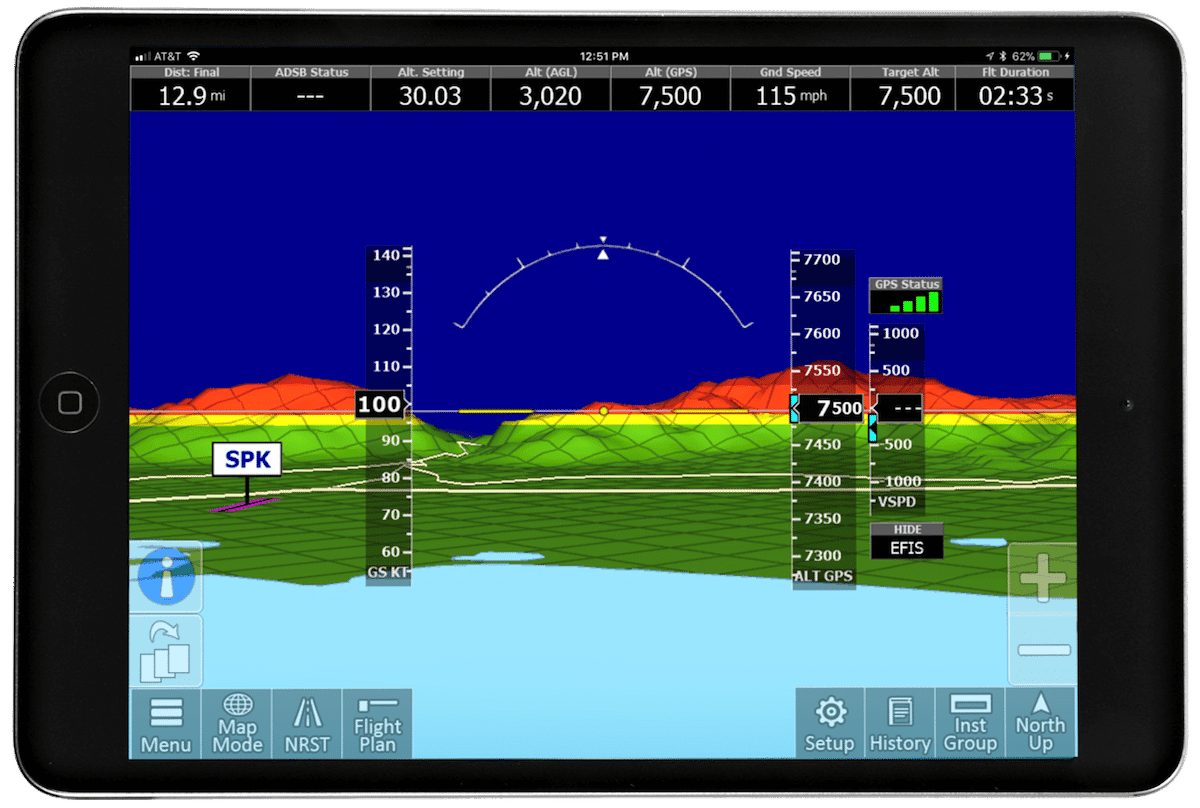 This new feature provides a 3D terrain view, detailed obstruction icons, highway in the sky route guidance, RealView airport images and 3D traffic display when paired with a compatible ADS-B receiver. This allows pilots to have a better understanding of their surroundings, according to officials with the Dallas-based company.
Synthetic Vision is available as a free upgrade with any paid iFly GPS subscription.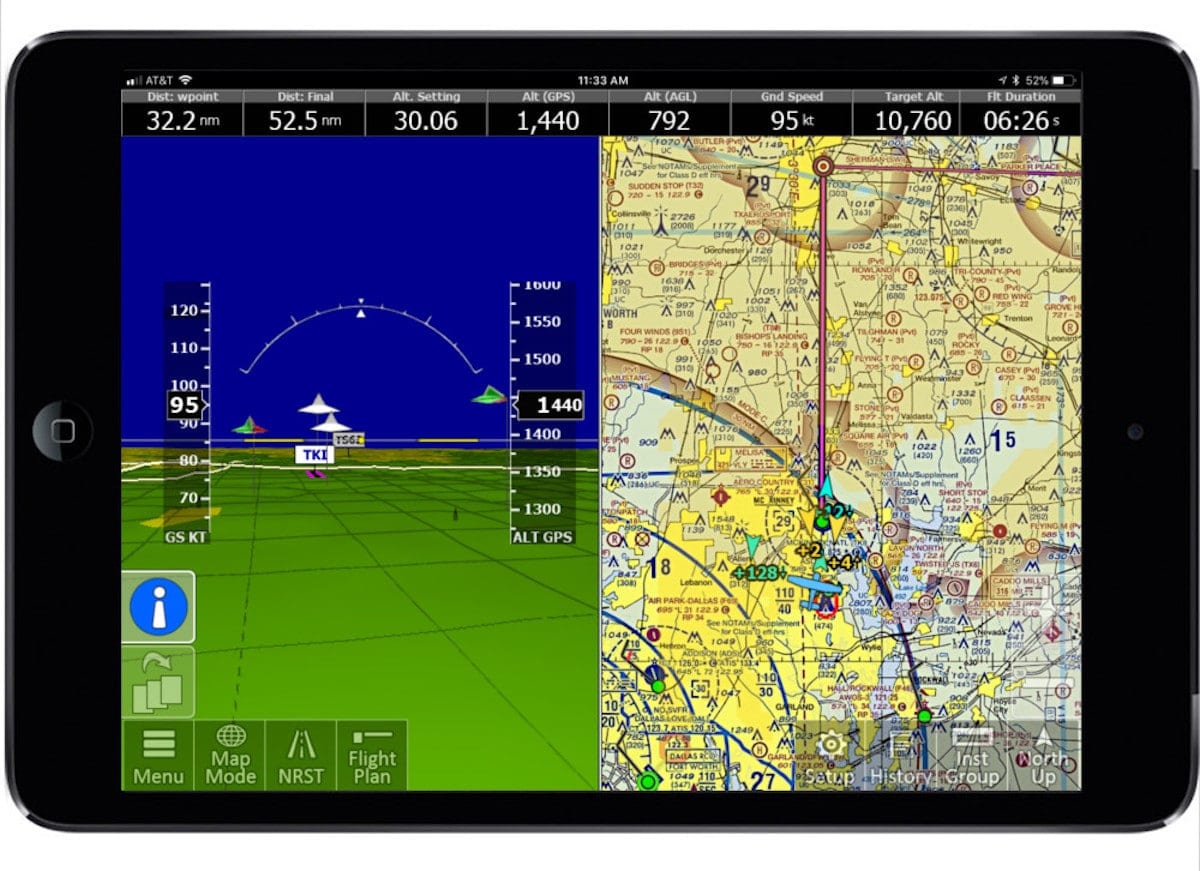 According to Walter Boyd, president of Adventure Pilot, while AHRS is not required for the new feature to work, it "drastically enhances the user experience and usability if you find yourself in less than ideal conditions."
If not paired with an AHRS device, iFly GPS will use GPS-derived altitude, ground speed, and vertical speed.
Synthetic Vision is a free upgrade for paid iFly GPS subscriptions, which start at $69.99 for VFR and $109.99 for IFR. Both options include georeferenced airport diagrams and seamless HD charts with the IFR version adding Georeferenced approach plates as well as IFR High and Low charts.
The new Synthetic Vision feature is available for Apple, Android, and Windows phones and tablets, as well as iFly GPS 740 and 740b dedicated units.