Since 1898, the Lyman Ward Military Academy has been molding boys into men. New for the 2018-2019 academic year, the boarding school in Camp Hill, Ala., has added flight training to its list of activities and academic offerings.
The three students enrolled in the nascent flight training program are at SUN 'n FUN with two of their teachers as exhibitors.
Lyman Ward Senior Hunter Chappell from Wetumpka, Ala,. is excited to be both at SUN 'n FUN and in the new flight training program. Poised and well spoken, even as a U.S. Air Force F-16 roared overhead on Wednesday, Chappell is the type of young man we older generations are seeking. At present, he is looking toward military aviation as his goal.
Chappell and fellow classmates Jack Graham from Birmingham, Ala., and Samuel Roberto from Mandeville, La., both sophomores, will each take turns flying in the fly-in's daily showcase with their flight instructor Regina Brown.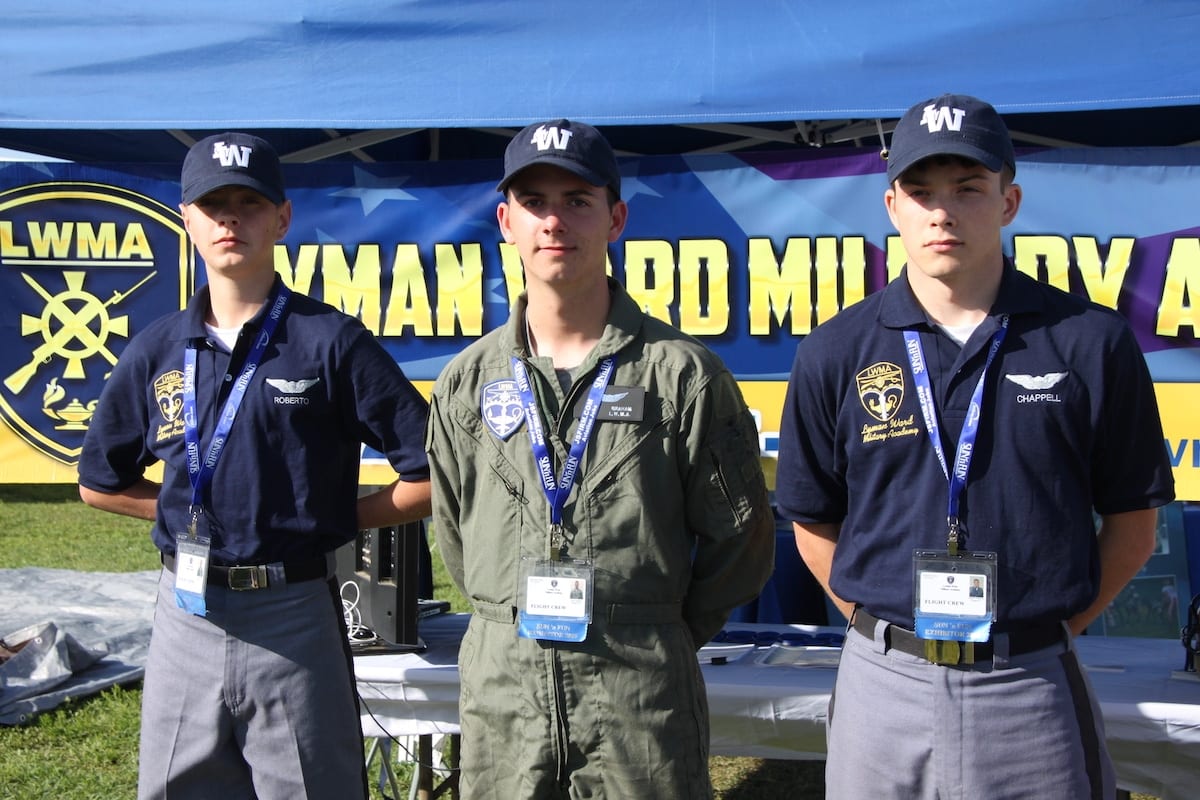 Commandant of Cadets Sgt. Jacob Norotsky, Director of Aviation Studies, and Deputy Commandant of Cadets Juan Quinones brought their students to SUN 'n FUN as part of a never-ending quest to expose them to aviation, education and life.
"Since I was young, I've always been interested in the military, so the structure of Lyman Ward was attractive to me," said Brent Maule, president of Maule Air and a former Lyman Ward Cadet.
"Circumstances prevented me from attending longer than one semester, but that one semester made a huge impact on my life," he said.
So much of an impact, in fact, that Maule has served Lyman Ward as a board trustee since 2008.
"I just love the mission of the school," he said. "It transforms the lives of young men and helps to instill a purpose in their lives."
And with the addition of a flight training program, Lyman Ward students will enjoy a huge leg up for making aviation a career.
Lyman Ward is open for male students in 6-12 grade from anywhere in the United States.