Clay Lacy Aviation  has officially opened its 65,000-square-foot aircraft maintenance facility at Waterbury-Oxford Airport (KOXC) in Oxford, Connecticut.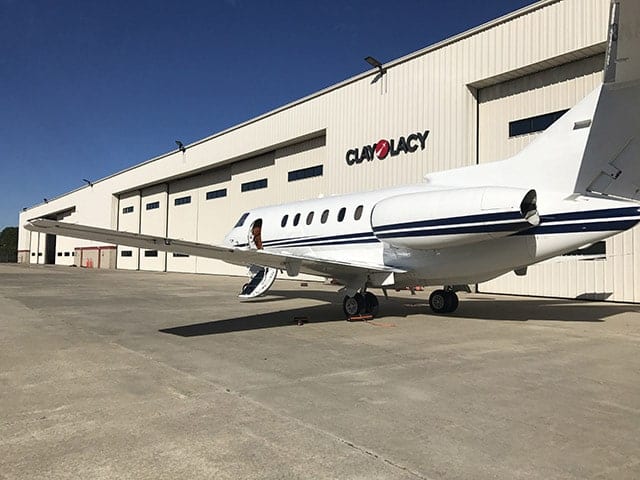 Staffed by factory trained technicians on Gulfstream, Bombardier, Dassault, Cessna, and Hawker airframes, the facility offers light line maintenance for engine and airframe, avionics troubleshooting and repairs, and minor interior updates and reconditioning.
The process for FAA Part 145 repair station certification is underway and approval is expected later this year, company officials note.
Founded in 1968 by legendary aviator and industry pioneer Clay Lacy, Clay Lacy Aviation is considered the world's most experienced operator of private jets. The company has aircraft operations and regional offices across the U.S., including FBOs at Van Nuys Airport in Los Angeles and Seattle's Boeing Field, and FAA repair stations in Van Nuys, Seattle, and San Diego.