MT-Propeller has received an FAA STC for the installation of the 4-blade MTV-14-D/195-30b propeller on the Cessna 400 with the Teledyne Continental TSIO-550-C engines.
This installation is also STC'd by EASA, company officials note.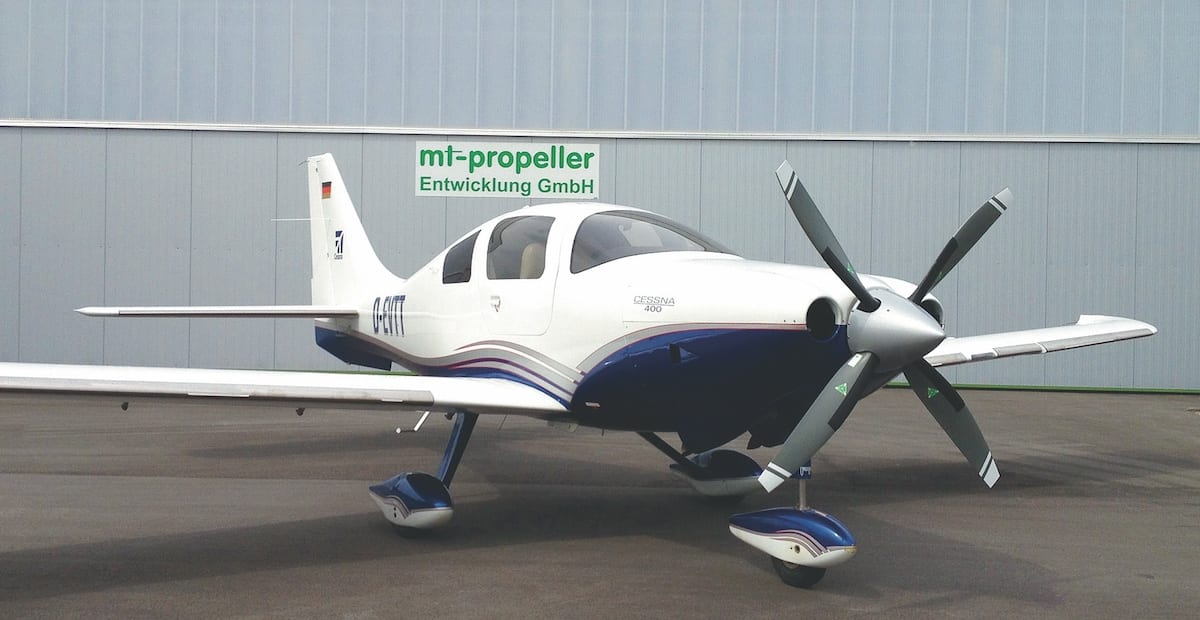 According to MT-Propeller Vice President Martin Albrecht, the new prop features the following advantages:
Shorter takeoff distance by approximately -3% (SL, ISA conditions).
Cruise performance increased by approximately 3 kts (MTOW, ISA conditions).
Approximately 10 pounds less weight than the original propeller.
The MT-Propeller natural composite blades also provide "significant inside and outside noise reduction," company officials note
They have no life limitation and are repairable in case of a FOD.