Ace photographer Hayman Tam, a frequent contributor to General Aviation News, sent in this photo for Picture of the Day, explaining: "Stew Dawson brings his lovely Grumman F7F Tigercat down the flightline during his warbird aerobatics demonstration at the 2018 Planes of Fame Airshow. Two of the four Lockheed P-38 Lightnings appearing at the show can be seen on the ground."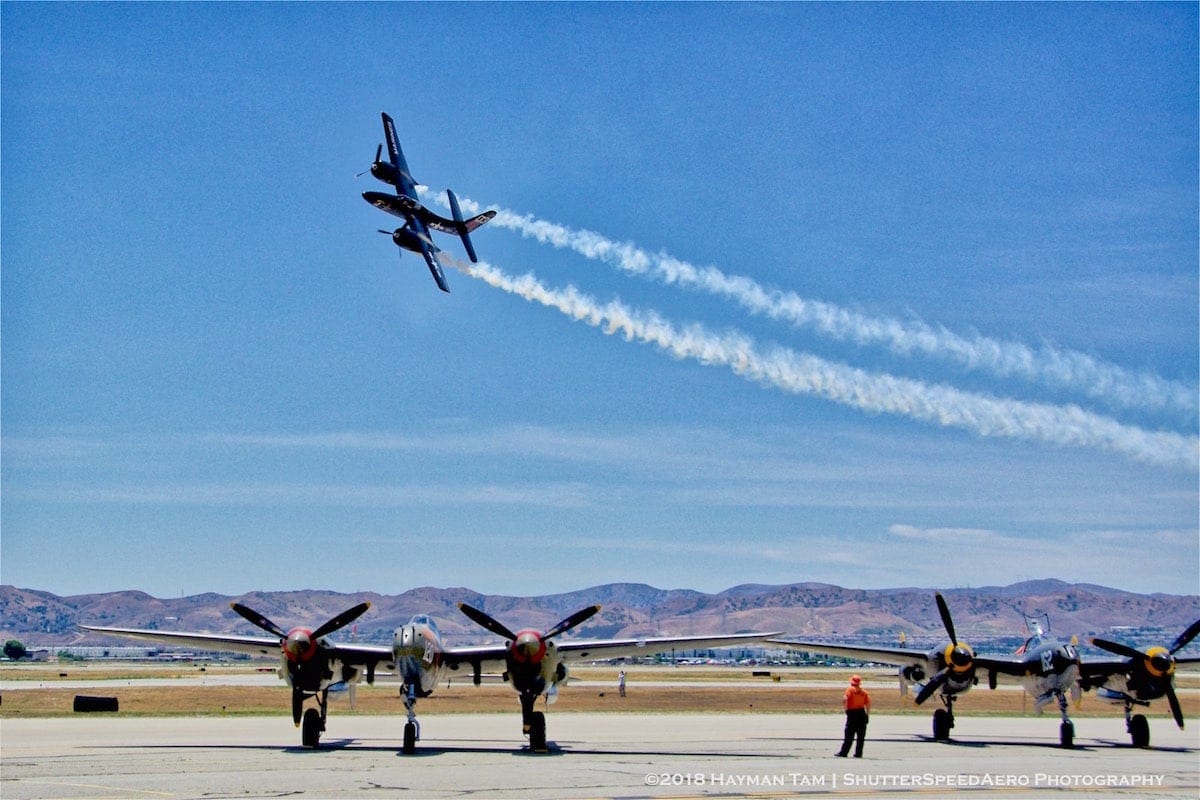 Would you like to have your photo featured as Picture of the Day? You can submit it via this form.
All photos sent in for Picture of the Day are also considered for our new Page 4 photo feature in the print issue of General Aviation News, as well as A Year in Pictures in the December issues.