Garmin reports that once new FIS-B weather products are available through the Automatic Dependent Surveillance-Broadcast (ADS-B) ground station network in the United States, pilots will be able to access them within the Garmin Pilot app on Apple mobile devices using Garmin receivers that support ADS-B In.
Further Garmin display compatibility is expected later this year and into the first half of 2019, according to company officials.
The introduction of the new FIS-B weather products gives pilots additional tools to better interpret the broader weather picture. These new products include lightning, turbulence, icing (current and forecast), cloud tops, graphical AIRMETs and center weather advisories.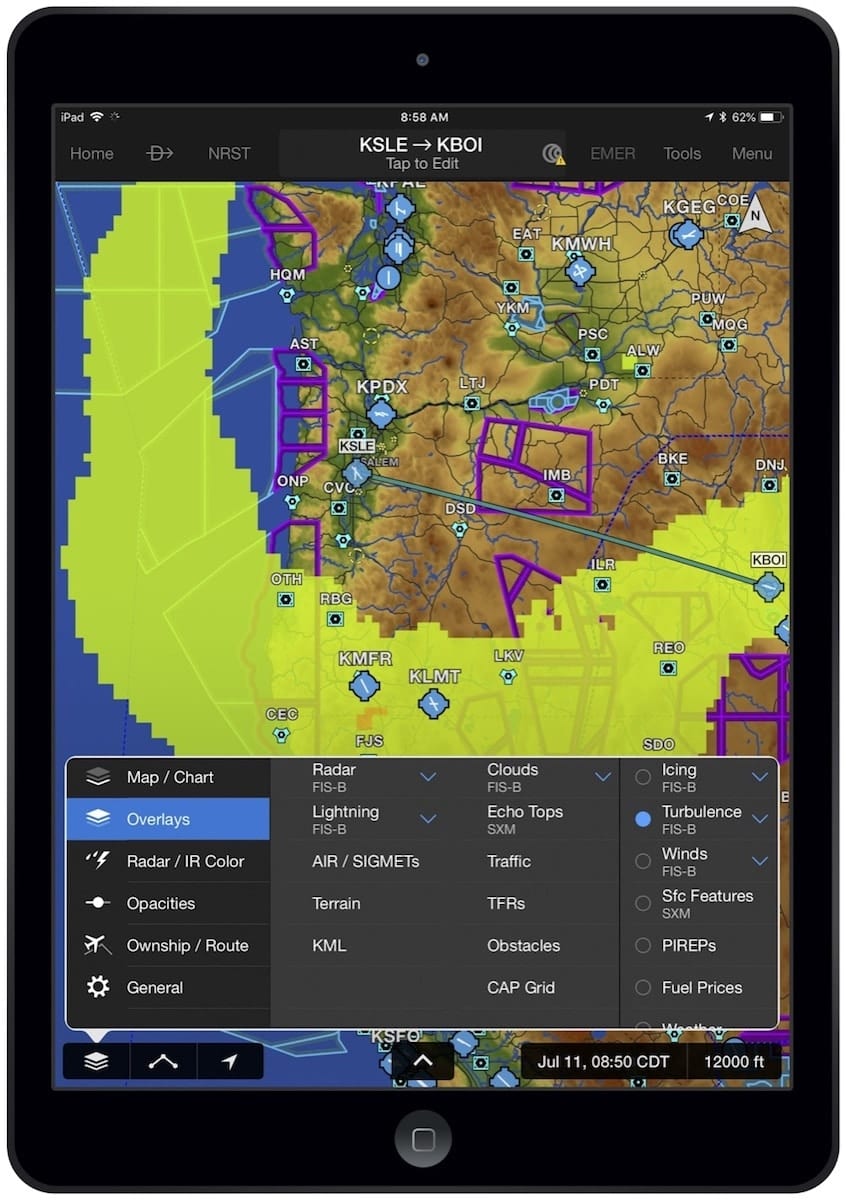 With at least one ADS-B ground station in view while in-flight or on the ground, pilots can easily access and receive beneficial weather in the cockpit within the U.S., Garmin officials say.
Garmin ADS-B products that are capable of receiving these new services once they are launched include the GTX 345, GDL 88, GDL 84, GDL 52, GDL 50, GDL 39 3D and GDL 39.
Compatibility is also extended to include all remote-mount Garmin ADS-B In receivers.
These ADS-B In receivers do not require a software update to receive the new weather products, but compatible displays will require an update, company officials note.
In conjunction with the launch of the new FIS-B weather products by the FAA, the Garmin Pilot app on Apple mobile devices will be able to receive four new weather products, including lightning, cloud tops, icing and turbulence. Additional weather products will be available at a later date.
Compatibility of the G3X Touch flight display for experimental amateur-built and light-sport aircraft (EAB/LSA), the aera 660 aviation portable, and the Garmin Pilot app on Android mobile devices is expected in the fourth quarter of 2018.
Software updates for certified Garmin displays that will support the new FIS-B weather products are expected to be available in 2019. These products include the G500 TXi/G600 TXi/G700 TXi flight displays, the GTN 650/750 touchscreen navigators and the G1000 NXi integrated flight deck.