More than 100 pilots have already registered for the International Bücker Meeting in Thun, Switzerland, slated for Aug. 31 to Sept. 2, 2018.
According to organizers, 51 Bücker aircraft are expected at the meeting, a record-setting number for a modern-day fly-in.
"As far as we know, probably only in the production workshops there were so many Bücker together," says Andy Wegier, manager of the organizing committee of the International Bücker Meeting.
Organized by Air-Thun, Bücker types expected at the event include Jungmann, Jungmeister, Bestmann, and Student.
The pilot with the longest journey, Peter Cunniff, plans to start southwest of London at the White Waltham Airport with his Bücker Jungmann, using four to six legs to fly the 800 km to Thun.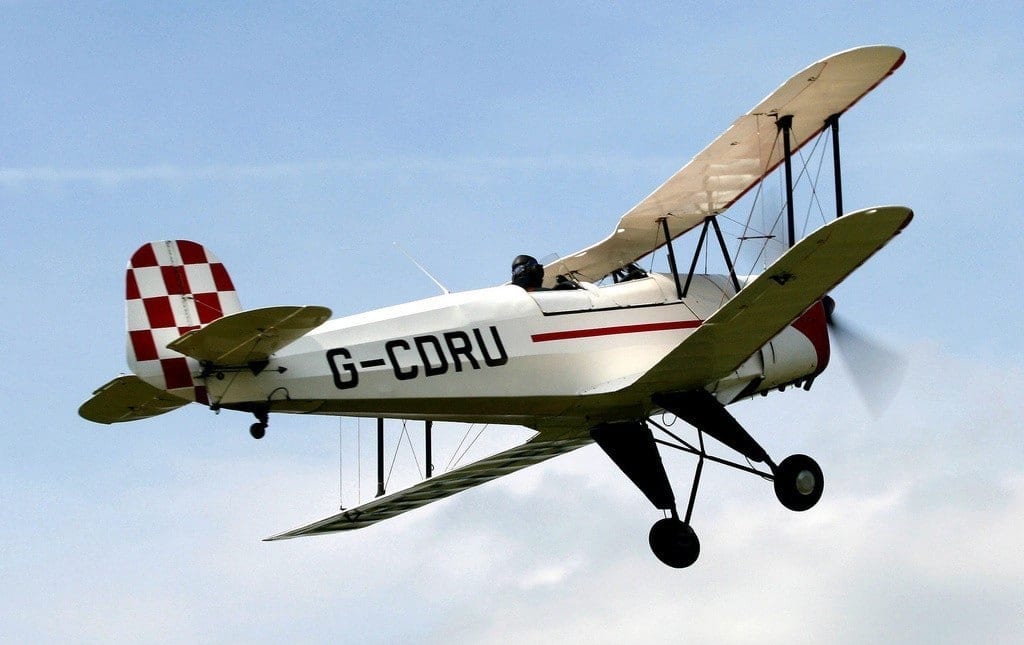 Airplanes with a history related to Thun also will be on display.
"Two of our special guests of the Bücker Meeting will be the two last Dewoitine D26, which were constructed in Thun and still fly today," Wegier said.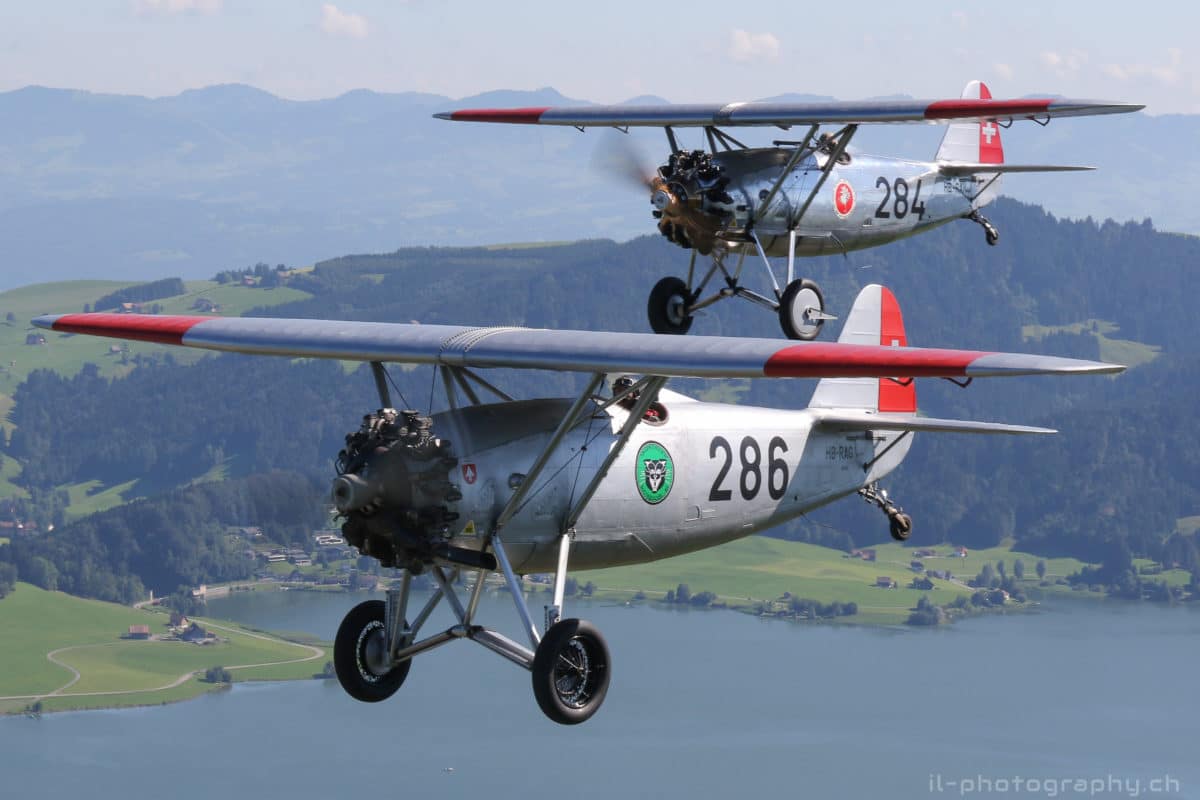 A highlight of the weekend will be the baptism of one of the Dewoitine with the name "Stadt Thun," meaning City of Thun, on Aug. 31.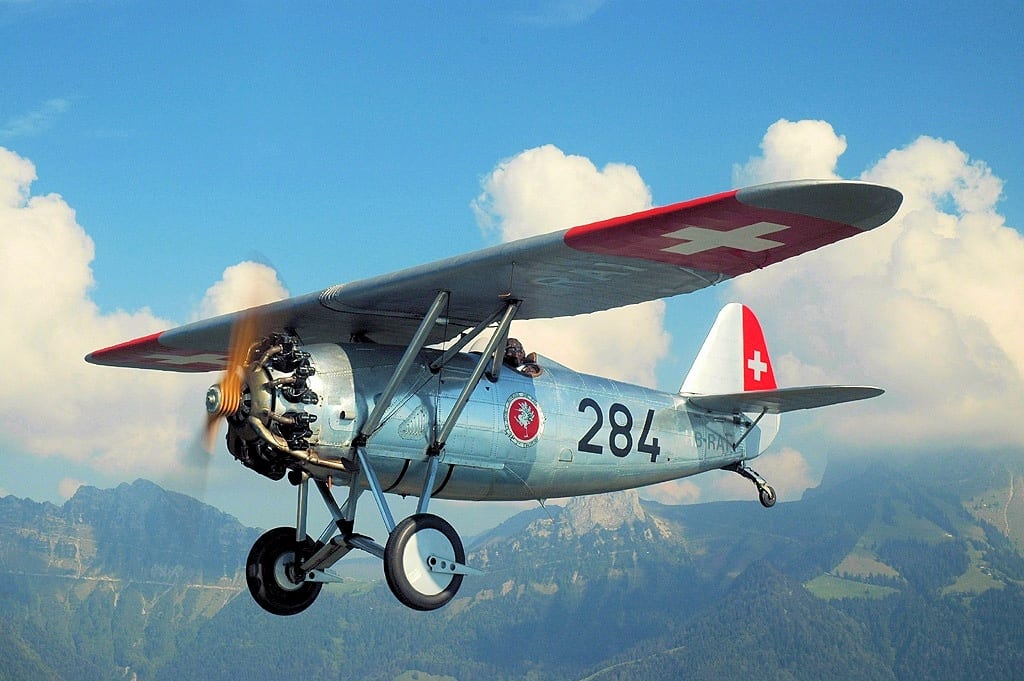 The oldest airplane expected to be at the event is a TravelAir E-400, built in 1927, flying from Bern Belp.
A bit of history
The Bücker Jungmann was the first airplane of the Bücker Aeroplane Construction in Berlin-Johannistal. The Swedish constructor Anders Andersson was responsible for the first Bücker, whose first flight took place on April 27, 1934.
The Bücker 131 Jungmann was not only constructed for many German aviation schools, but the German air force. Another eight European countries flew this model.
In Switzerland, Dornier in Altenrhein built 100 planes under license, while in Japan, 1,237 were built for the army and the navy.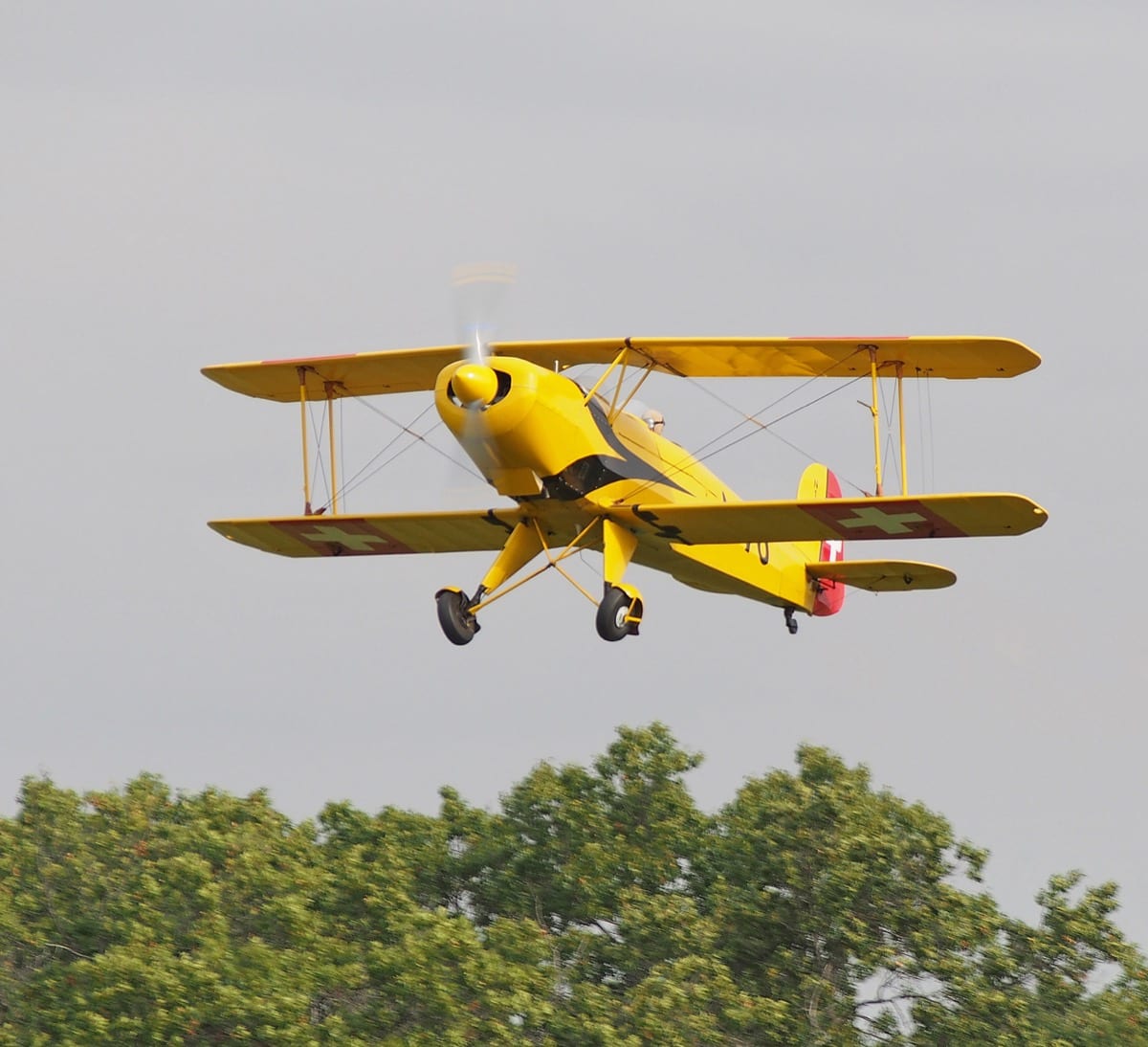 The most famous of the airplanes today are the Bücker 131 Jungmann and Bücker 133 Jungmeister biplanes, which were developed in the early 1930s and were held to be "the best airplane of the world" for a long time. All in all, 3,300 of these two types of machines were built.