Send Solutions, the manufacturer of Airtext, a low-cost Iridium aviation text messaging product, unveiled AirtextLT on opening day of EAA AirVenture Oshkosh.
The company first introduced Airtext, a small, lightweight, certified aircraft texting product. It then introduced Airtext+, a small lightweight, certified aircraft talk and text product.
Now, at 2018 EAA Airventure, they introduced an even smaller, lighter, and lower cost texting product that is portable, the AirtextLT.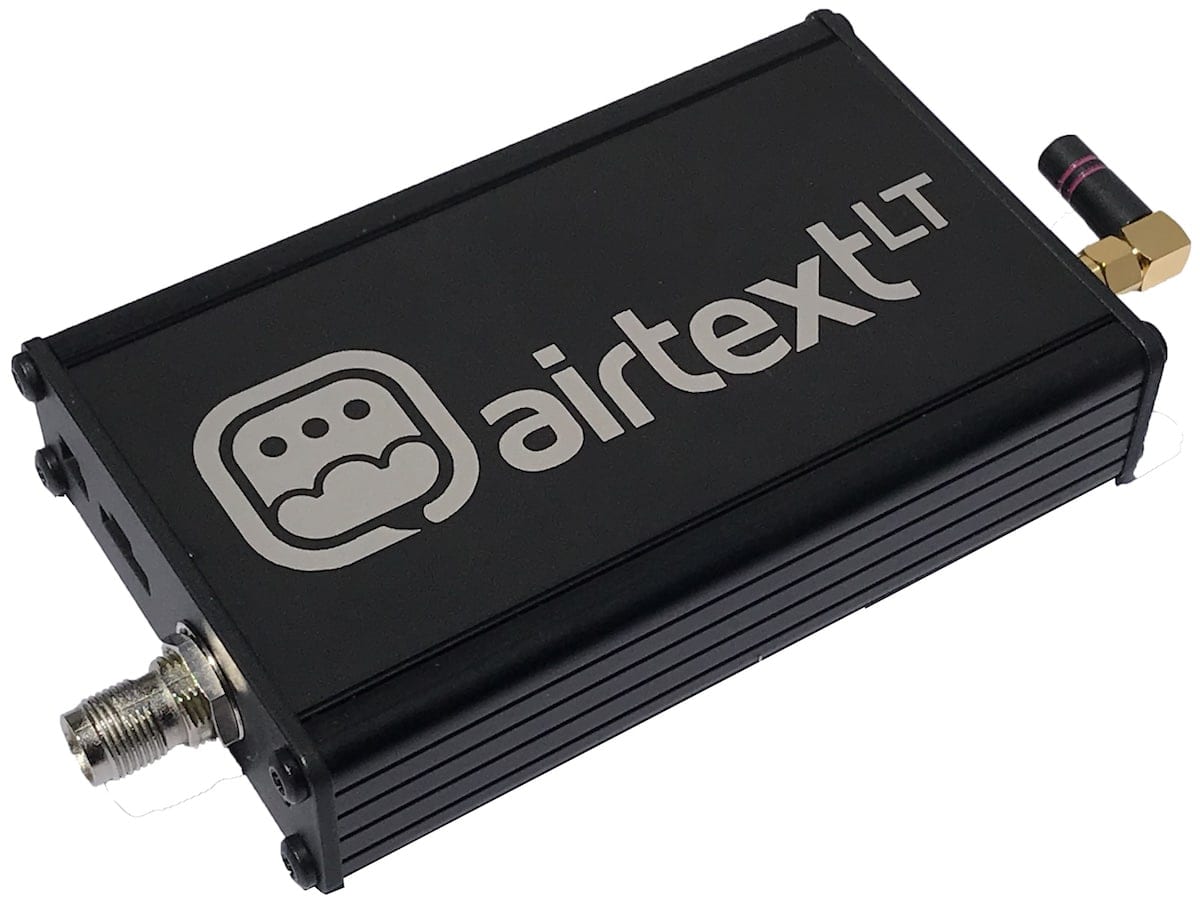 "Initially we were filling the need in corporate aviation for low-cost connectivity. Airtext works anywhere in the world at any altitude for 5 cents a message," says David Gray, founder of Send Solutions. "Our customers then asked for a low-cost solution for voice calling so they could remove legacy products that were outdated but utilize the iridium antenna on the airplane. We introduced Airtext+ that allows phone calls for only $1.60 per minute.
"With the approaching ADS-B mandate deadline at the end of 2019 we found that avionics facilities were limited in installation man-hours and could not fit Airtext installations into their schedule," he continued. "By having a portable solution we have solved the temporary inconvenience of installation availability and still provide the low-cost connectivity to the customer. An added bonus is AirtextLT is ⅓ the size, ½ the weight, and is ½ the price of its certified big brother Airtext."
Price is $4,950. Data service is $300 a year, which includes the first 500 text messages. Additional messages are 5 cents per message.
AirtextLT is a complete portable system that includes a 1.5" GPS-type antenna that is placed on the glareshield and DC or AC converter.
If there is an existing Iridium antenna on the airplane that provides even better signal strength, AirtextLT can connect to that, company officials said.
AirtextLT is available through Sporty's, authorized avionics dealers, and from Send Solutions direct.