Carl M. from Houston, Texas, who flew his RV-6A to EAA AirVenture Oshkosh for this first time, submitted the following photo and note: "My first Oshkosh NOTAM landing, on Sunday afternoon, July 22, 2018, a busy VFR time. In homebuilt parking. Such a satisfying experience that will never be forgotten. The Air Traffic Controllers were working 110% and were great!"
The photo was taken by Michael Wylie, an Oshkosh volunteer.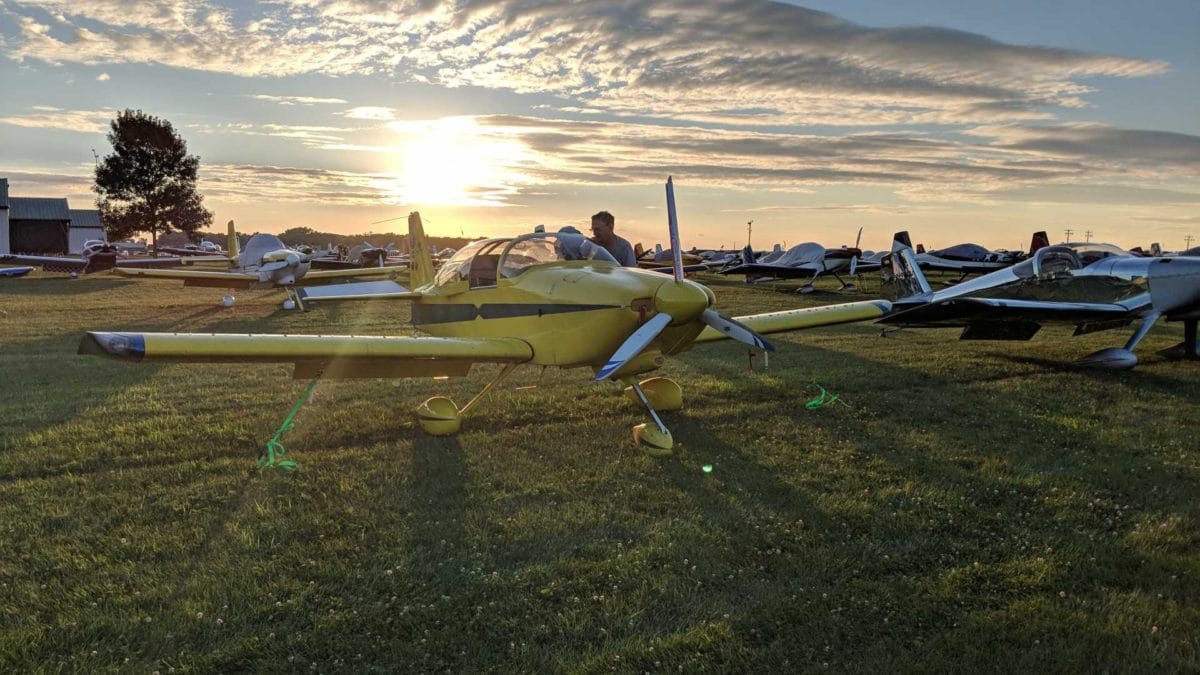 Would you like to have your photo featured as Picture of the Day? You can submit it via this form.
All photos sent in for Picture of the Day are also considered for our new Page 4 photo feature in the print issue of General Aviation News, as well as A Year in Pictures in the December issues.