Hartzell Propeller's carbon fiber composite two-blade H has received a Supplemental Type Certificate (STC) for American Champion Aircraft's Super Decathlon aerobatic tandem two-seat taildragger.
Offered as a new aircraft option by American Champion, the 76″ diameter Hartzell Trailblazer is also available under Hartzell's Top Prop program for retrofitting on the Super Decathlon fleet, which is capable of aerobatic stresses between +6g and -5g, according to company officials.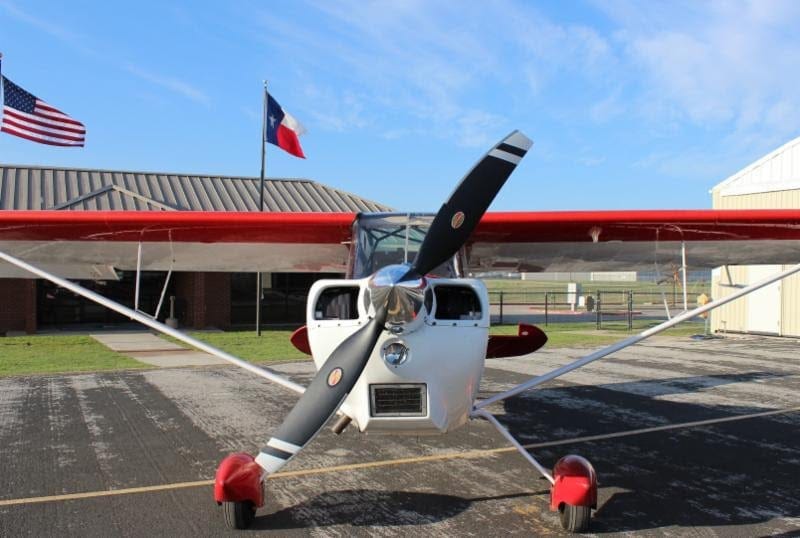 "The Trailblazer's light weight and the composite materials result in a smooth operation designed for the ultimate in aerobatic performance in conjunction with Lycoming AEIO-360-H1A and -H1B 180 hp engines with inverted fuel and oiling systems," company officials said in a prepared release.
Trailblazer constant speed composite props for the Super Decathlon are in stock and available for immediate delivery. Pricing for the propeller kit is $17,733 plus freight and includes the prop and aluminum spinner.