Have you ever felt odd turbulence on a long cross-country flight or a departure and wondered if it should be reported?
Officials at the FAA and the Aviation Safety Reporting System (ASRS) are encouraging more general aviation pilots to submit reports about wake encounters.
"Recently, a few wake encounters aboard airline flights have made the news," officials said. "The bulk of the encounter reports we receive are from airlines. We would like to hear more reports from the general aviation community using the Aviation Safety Reporting System (ASRS).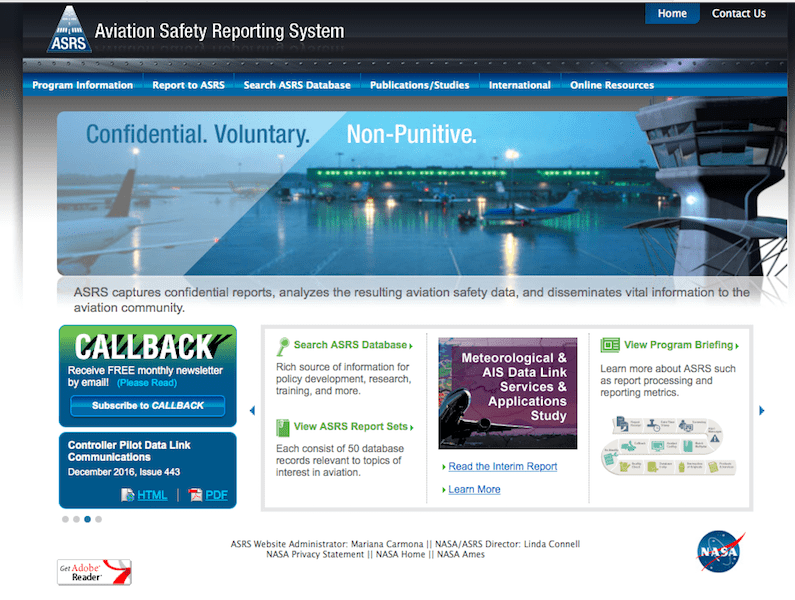 Commercial aircraft have reporting requirements in place to document possible wake encounters that the FAA relies upon to make aviation safety decisions.
"These reports provide valuable data, but we are missing the perspective of small aircraft operators," FAA officials said.
Officials note that while the GA community does not need to adhere to commercial reporting requirements, the voluntary ASRS reporting system is available for pilots to report suspected wake encounters.
A recent agency focus is on increasing the reporting of potential wake encounters by light aircraft — less than 15,400 pounds.
"Pilots of light aircraft are in the unique position to affect future procedures," FAA officials said, noting these reports will help create NextGen wake procedures. "This requires using ASRS not only as a 'get out of jail free' card, but as an aviation safety tool that informs the National Aviation System (NAS) as a whole."
When there are changes in the NAS, a safety monitoring process is required to ensure that safety is maintained. As part of the FAA's Safety Management System (SMS), when a new aircraft is introduced, ASRS reporting is used to track wake encounters to monitor impacts of the new aircraft type.
Major aircraft manufacturers have begun using lighter composite materials in an effort to improve fuel efficiency, which has allowed designers the ability to increase wingspans, allowing better performance. From a wake turbulence perspective, a longer wingspan leads to a longer lasting wake vortex, FAA officials explain.
A pilot who makes a wake encounter report using ASRS is not identified, but still provides useful information to the FAA and NextGen.
A recent report details a Cirrus SR-22 pilot's experience behind a corporate jet that resulted in a 90° roll and deviation from assigned course.
"… A few minutes later the Gulfstream was cleared to take off and I was cleared for take off. I was warned about the wake turbulence by Tower and observed where the Gulfstream took off so that I could take off before its lift off point. As the Gulfstream departed I waited a minute so that I don't lose my IFR release time. I did a short field takeoff to allow us to rotate well before the Gulfstream's lift off point. We took off before that point and as I was climbing I started getting concerned about the wake turbulence as my climb rate was going to put me directly under the wings of the departing plane. We started feeling the turbulence caused by Gulfstream's wake and I immediately deviated left to put my plane out of the wake zone…"
This pilot followed recommended wake turbulence avoidance procedures and reacted to the wake encounter by deviating away from the departing jet's path.
This report provides valuable insight for wake researchers to enhance aviation safety and protect the interests of GA pilots, according to FAA officials.
In addition to the pilot narrative, a complete report will also include altitude of the encounter, airspeed, weather conditions, aircraft types involved, the reporter's best estimates on time and separation from the other aircraft, and estimates on pitch and bank angles during the encounter.
NASA also has a Callback service for selected filed wake encounter reports that provides more information in support of analyzing wake encounters. With a Callback, the pilot is still not identified in the report, but the additional information garnered enhances the information provided in the initial report, officials said.
You can file a report at ASRS.ARC.NASA.gov