Jan Johnson of Portola Valley, California, submitted the following photo and note: I received approval to fly Young Eagles in May 2018, but with work commitments and EAA AirVenture over the summer, I couldn't find the opportunity. That is until my cyber-friend Quinn and his family arrived in the San Francisco Bay Area for a visit from their home in Twin Falls, Idaho. Quinn's favorite pilots are the Tuskegee Airmen Red Tails and he wants to be an Air Force pilot.
We met at Hayward Executive Airport (KHWD) in Hayward, California, where the 1945 Stinson L-5 Sentinel is hangared. Quinn walked through the pre-flight checklist, asked a lot of questions, then climbed into the World War II air ambulance and we took off for our first Young Eagles flight — together! A memorable day for both passenger and pilot!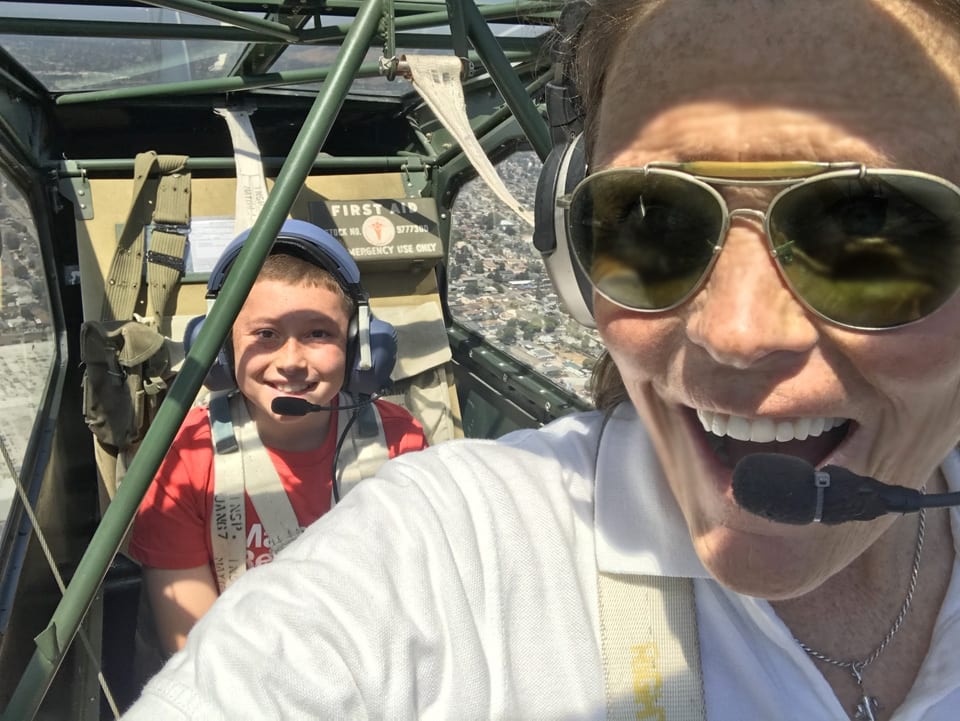 Would you like to have your photo featured as Picture of the Day? You can submit it via this form.
All photos sent in for Picture of the Day are also considered for our new Page 4 photo feature in the print issue of General Aviation News, as well as A Year in Pictures in the December issues.