Wings of Hope, a global humanitarian charity that uses general aviation aircraft to deliver resources to the poor, is launching a new program in 2019: Soar to STEM.
The pilot shortage spurred development of the Science, Technology, Engineering and Mathematics program, according to Bret Heinrich, Wings of Hope's president and CEO.
"We use airplanes to fly people all over the world to emergency and specialized medical care," he explained. "Volunteer pilots fly our planes. Volunteer mechanics maintain them. This shortage hits at the heart of our mission — changing and saving lives through the power of aviation — so we are stepping up to do our part to address it."
"Soar to STEM is a hands-on STEM learning experience for students who attend school near our St. Louis headquarters," he continued. "Our goal is to ignite in young people a passion for STEM and aviation careers by allowing them to work as aviation engineers on Wings of Hope aircraft."
The program will be led by Deborah Holmes, Ph.D., the STEMpact Project Manager/Facilitator at the Institute for School Partnership. Students from three local school districts, the Girl Scouts of Eastern Missouri, and aviation groups, including Women in Aviation and The Ninety-Nines, will be able to participate in the program.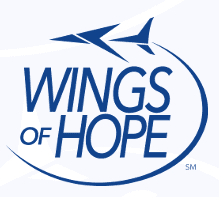 "As an organization that uses aircraft to serve others, we are in a unique position to fuel students' interest in STEM by tapping into their desire to make a difference," Heinrich said. "This is the definition of service-learning."
He added that the organization "dipped its toes in the water" with a similar project run with Experience Aviation a year ago.
"We provided a plane for students at a Dallas-area public school to work on under the tutelage of a local mechanic," he explained. "The project culminated with the students lining a local airport runway as a Wings of Hope pilot and their school administrator took off. I will never forget the excitement on the students' faces as they saw 'their' plane making a loop over their hometown. That plane is now flying medical missions in Guyana."
"I can't think of a more powerful connection than showing students that something they worked on — a real, functioning airplane — is out in the mission field at this very moment saving lives," he continued.
There is a shortage of "STEM-capable" individuals not only in aviation, but throughout the U.S. workforce, Heinrich said.
"But the students I met in Dallas affirm that there is no shortage of youthful idealism — and it is a powerful force," he said. "We would be remiss if we did not harness that power to engage our next generation of scientists, engineers, IT professionals and, of course, aviators."