Chad Christopher submitted the following photo and note: "Love this shot of the sun rising and giving a yellow glare with the lake in the background."
Chad explains that the photo was taken in August 2018, with Corey Reed flying the company's test Cessna 172, and TruTrak President Andrew Barker flying an RV-10 as the chase plane.
The photo was taken just outside of Springdale, Arkansas, with the planes taking off and landing at Springdale Municipal Airport (KASG).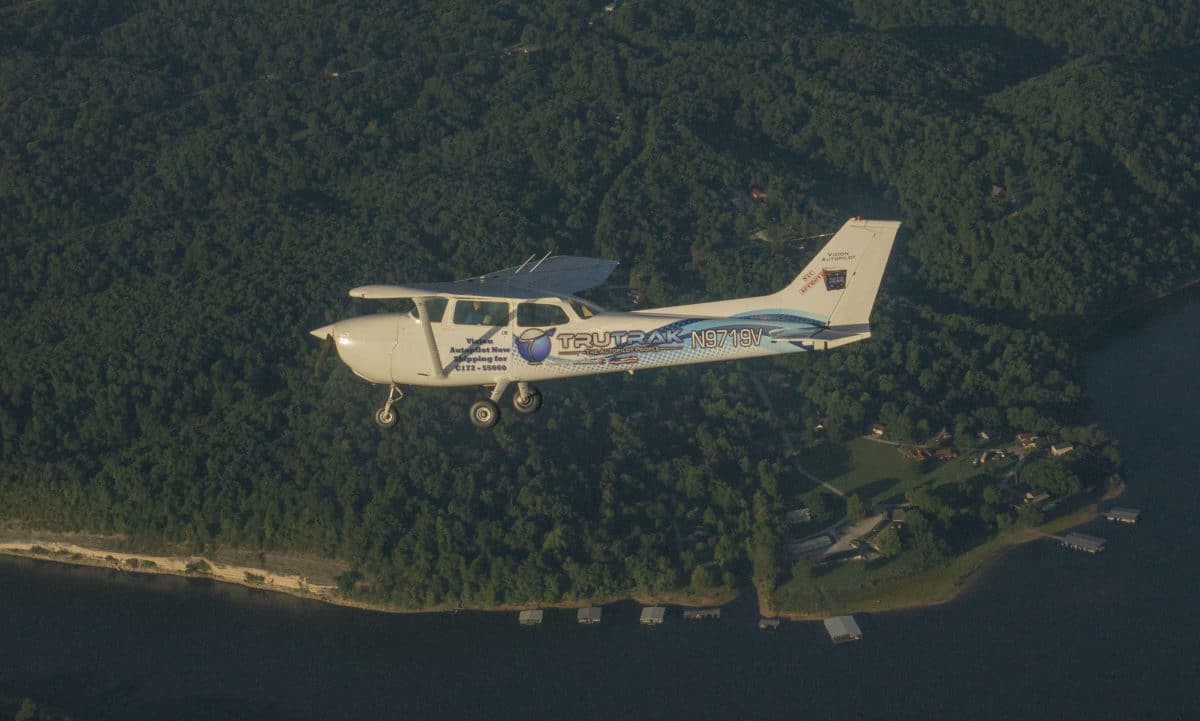 Would you like to have your photo featured as Picture of the Day? You can submit it via this form.
All photos sent in for Picture of the Day are also considered for our new Page 4 photo feature in the print issue of General Aviation News, as well as A Year in Pictures in the December issues.