Just released is Safe Goods Publishing's newest book, "A Barnstormer Aviator: My personal journey to scarf and goggles flying in the 1930s."
This is the true story of an immigrant's son with nary a nickel in his pocket who caught the flying bug and ended up working with notable aviation pioneers like Clarence Chamberlin, according to the publisher.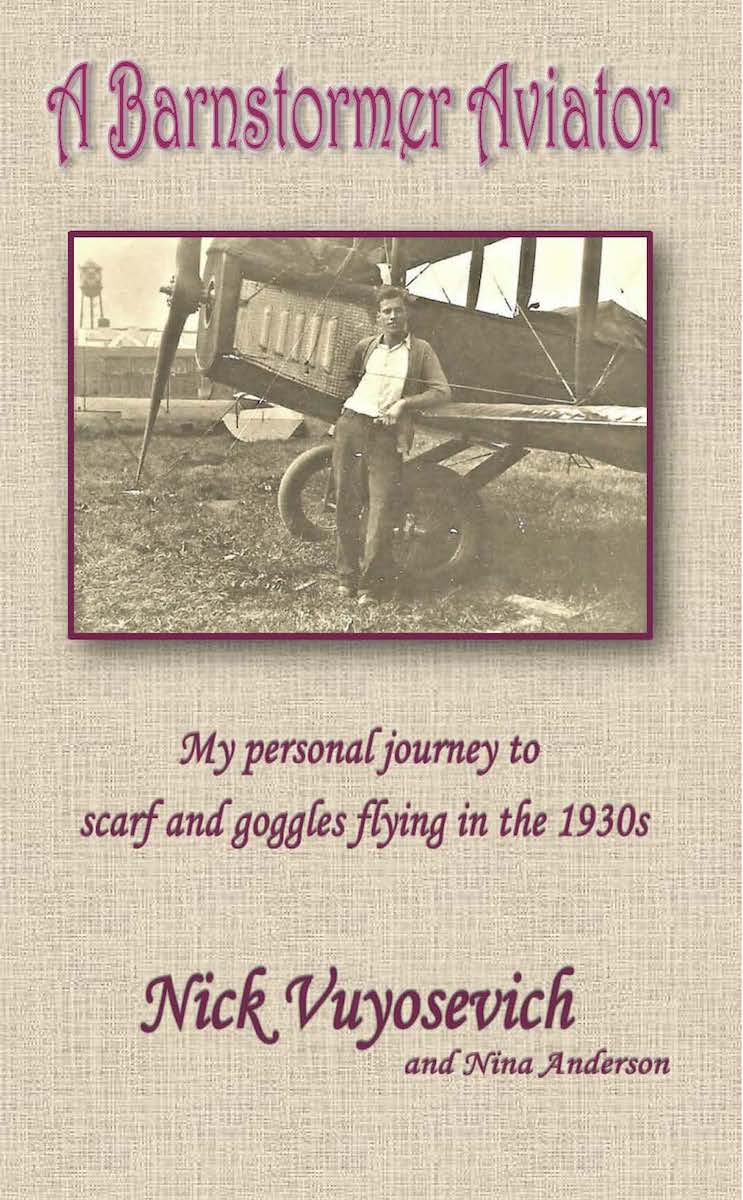 Nick Vuyosevich's flying tales were told to his daughter Nina Anderson, the author of 20 books and a retired professional pilot.
His stories encompass a myriad of untold flying lore, including a chat with Chamberlin, who divulged the reason he technically lost to Charles Lindbergh in his famous Atlantic crossing.
Not only a story for pilots, Nick gives an historical look at life in the 1930s, and the struggles the average flyboy had when aviation was emerging from its infancy. Crashes, an engine failure over the George Washington bridge, nighttime flights without instruments, creating flying clubs and airports, and more is woven into his personal journal.
Many books have been written about the heroes of aviation, but few reveal the stories of the general aviation pilot and pilot wannabes back when trying to find an instructor was almost impossible and soloing even more daunting.
This is an inside look that will reveal perseverance and following a dream to fruition.
Many original news clippings of this golden age of aviation are included, as well as numerous photographs and reproduction of a biplane training manual created by hand, by the author.
The book is available at online retailers, bookstores, libraries and through SafeGoodsPublishing.com.