Leigh Hubner submitted the following photo and note: "The loves of my life — my wife Kamilla with our two kids Olive, 4, Archie, 2, and our Cessna 195. She's new to us in Georgia after spending her previous 66 years around California. We love popping over to a near-by airport, Peach State Aerodrome, for breakfast at Barnstormer's Grille. The kids are loving it! Hopefully many more breakfasts to come!"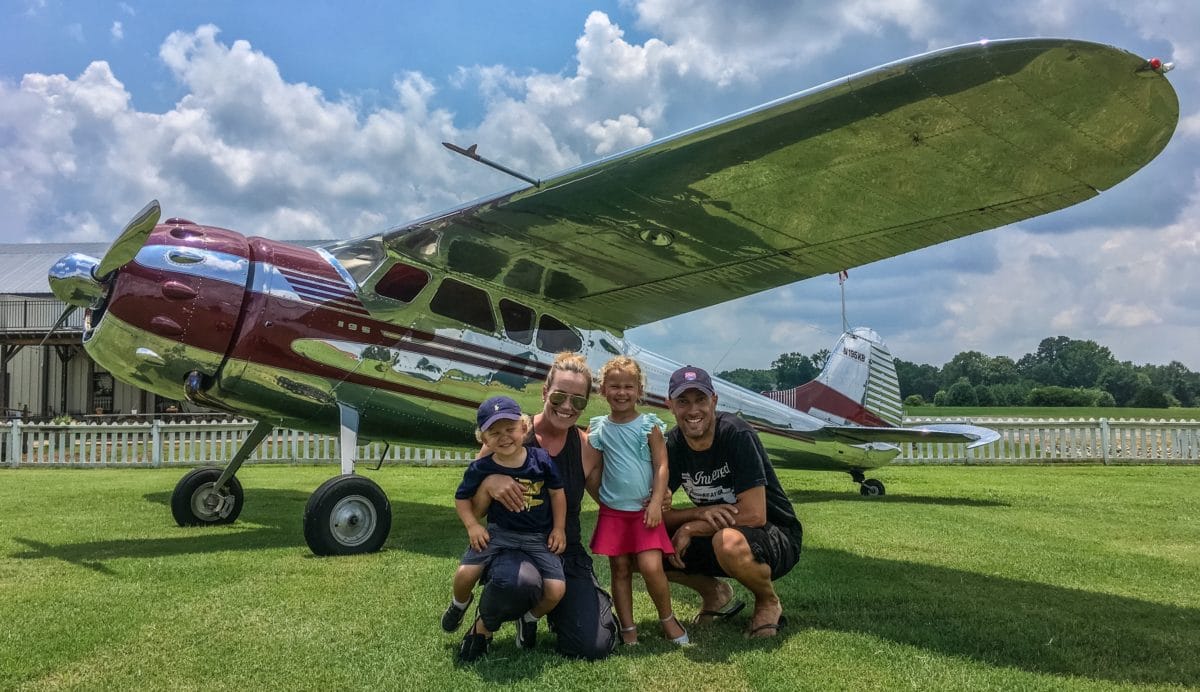 Would you like to have your photo featured as Picture of the Day? You can submit it via this form.
All photos sent in for Picture of the Day are also considered for our new Page 4 photo feature in the print issue of General Aviation News, as well as A Year in Pictures in the December issues.