Now available from ASA is "The Remote Pilot Virtual Test Prep: An Aviation Ground School."
The video ground school is designed to prepare applicants to successfully complete the FAA Knowledge Exam and earn a Remote Pilot certificate with a small unmanned aircraft systems (sUAS) rating.
This course is also beneficial to Remote Pilots who are renewing their certificates, ASA officials note.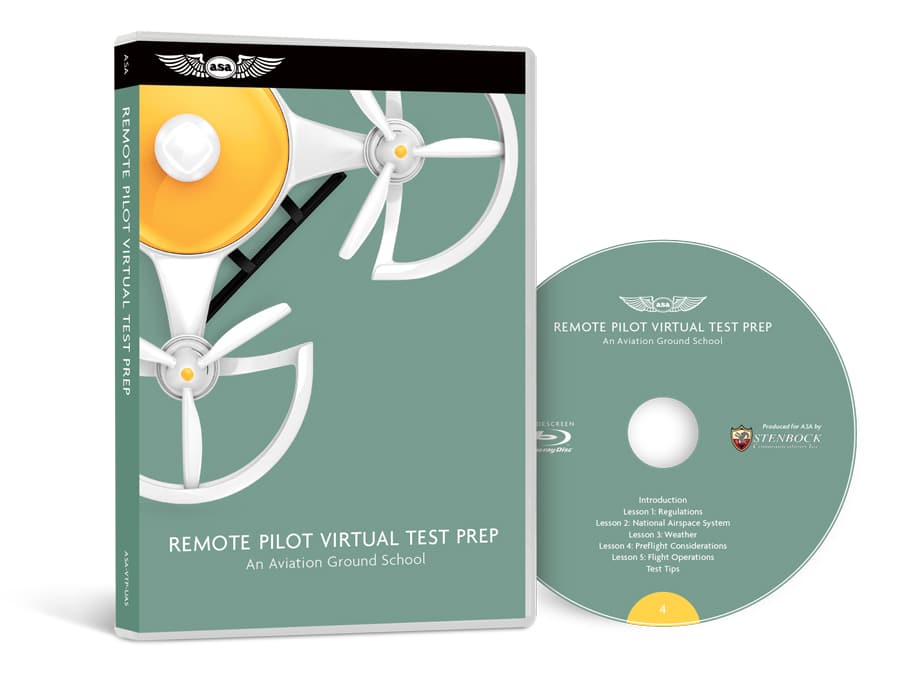 Nearly five hours of video cover all the knowledge topics required by the FAA, including Regulations, National Airspace System, Weather, Preflight Considerations, and Flight Operations.
Interviews with experienced Remote Pilots provide additional insights to drone operations, and a bonus Test Tips video is also included.
Price: $79.95.
Video segments are also available as individual downloads for $7.95 each.