Every October, it's time to head to the Beech Party in Tullahoma, Tennessee, where Beechcraft owners and aficionados enjoy a gathering of the family clan.
This year was the 44th annual Beech Party held at the Beechcraft Aviation Museum. However, the Staggerwing Club has been hosting the fly-ins since the mid-1960s, according to Jody Curtis, who has been associated with the museum since 1997.
"The most rewarding thing about Beech Party is the camaraderie and celebration of general aviation," said Curtis, who wears many hats at the museum, filling the roles of director of marketing and membership and Beech Party and event planner.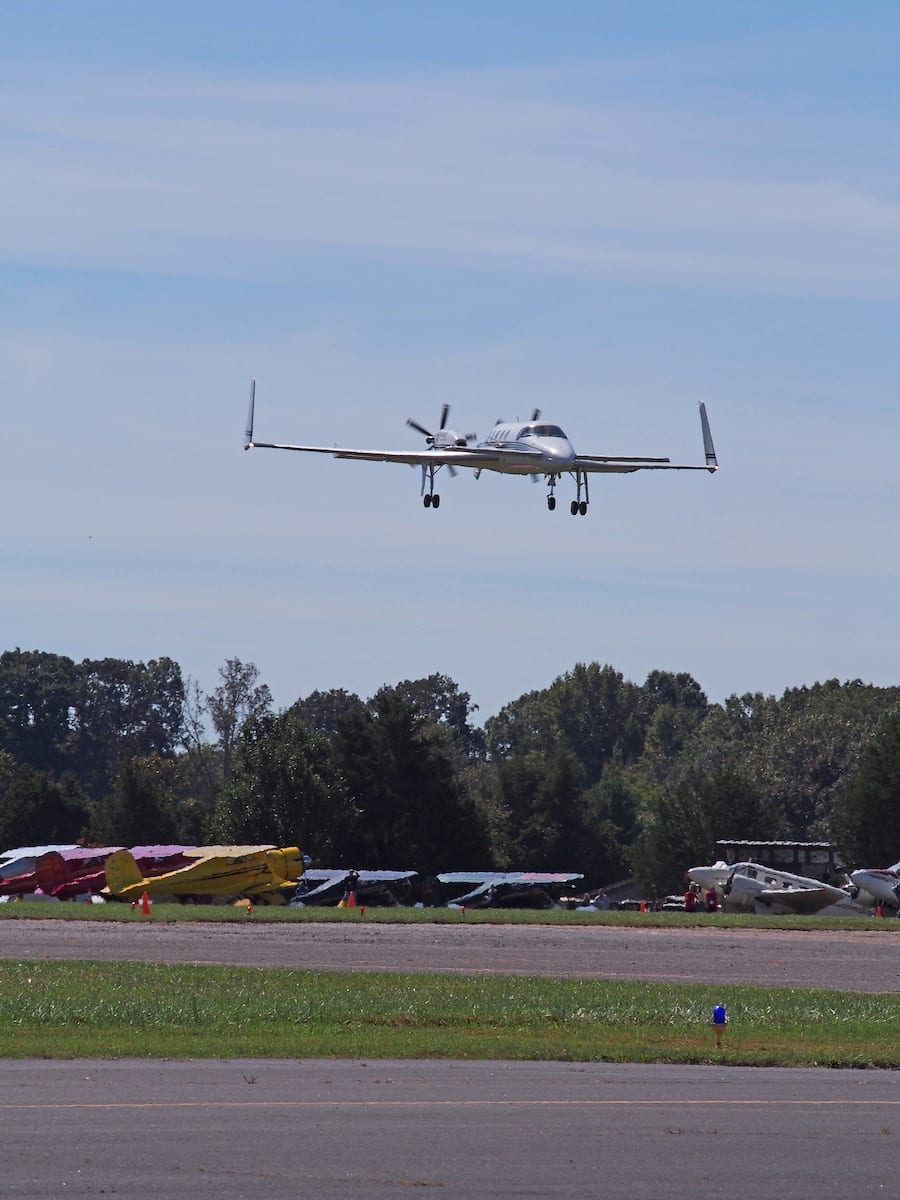 According to Curtis, there were 148 registered aircraft and 624 registered guests for this year's party.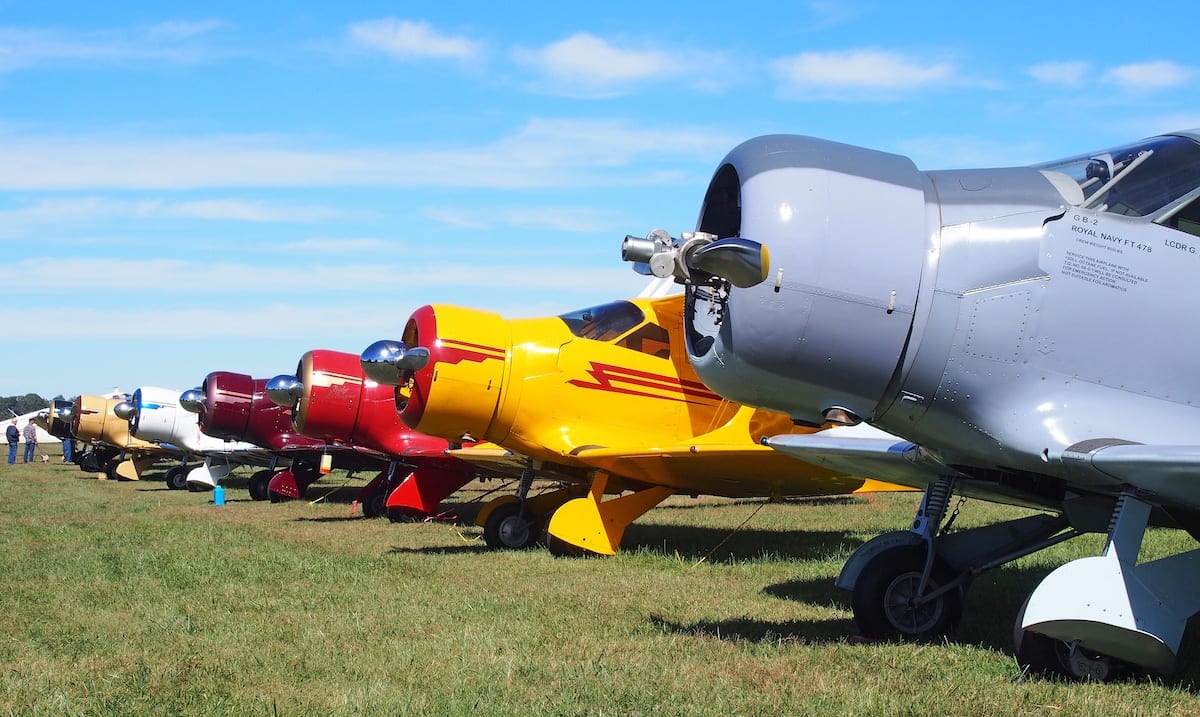 "Charlie and Mary Kate Cianchette flew their Baron from Maine, and many folks came from Texas, including Alan and Patty Russell in their Staggerwing," she said. "We had first-time Beech Party visitors from Switzerland, a few guests from Alaska, and the Morrisons flew their Staggerwing in from Chicago."
Speaking of the Morrisons, brothers Mark and Ron have been flying to Beech Party since 1991, weather permitting. Ron's son, William, has been accompanying them in recent years.
The brothers restored their Staggerwing F17D, named Bill's Dream as a tribute to their father.

"The Beech Party was fantastic this year, with the best turnout we can remember," says Ron Morrison. "It is a great trip for us in the Beech as it allows us to stretch her out — it took 2 hours and 45 minutes from DuPage (DPA) to Tullahoma (THA). Not bad for a 1938 airplane! The thing that is best about Tullahoma, for us, is that it's easy to get in and out of the airport to fly and give rides. It is also a very relaxed atmosphere, and that allows time to reconnect with friends and spend some overdue quality time together."
Jon Berndsen of Georgia has been to Beech Party a number of times during the past decade, but this year was extra special because it was the first time he flew his 1939 Jacobs-powered F17D Staggerwing to the event.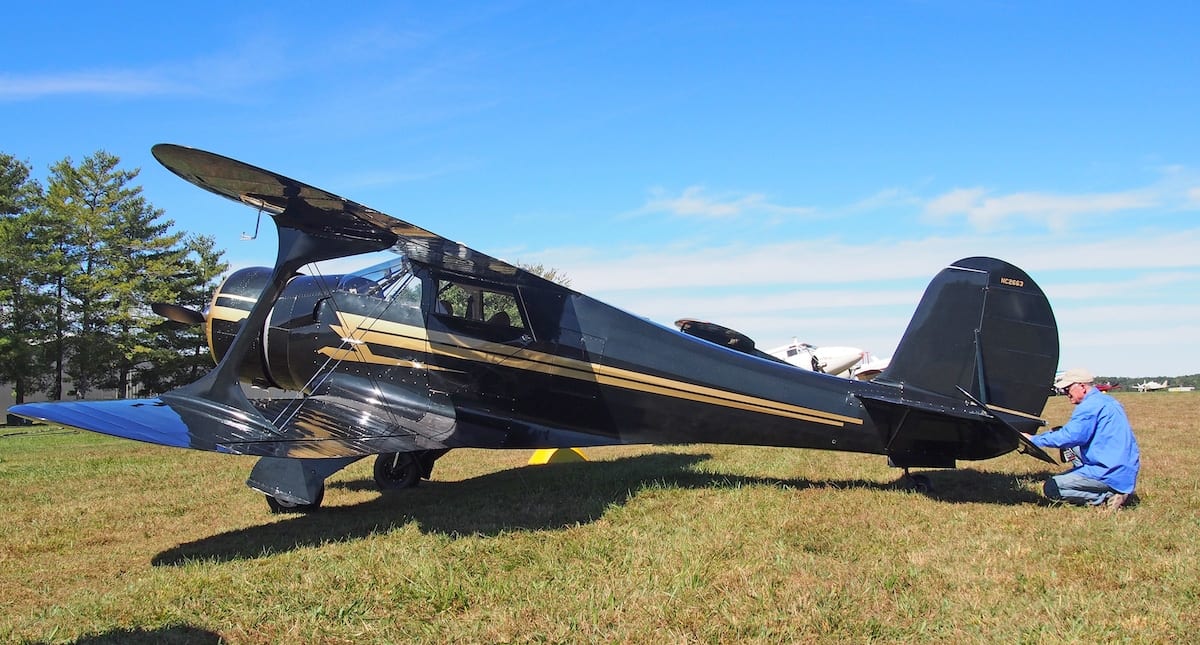 "My Staggerwing has just returned to flying status after its complete restoration," he says. "Until a few months ago, it had last flown in 1974. I was very happy to see so many Staggerwings at Beech Party."
He notes that he enjoys seeing "the love and enthusiasm displayed by the pilots and owners of these wonderful, nostalgic flying machines, with more of these birds being restored and returning to flying status."
"I was also very happy to see a new, younger generation of pilots flying and loving these birds," he adds. "It's great to see all the improvements and additions to the museum each year. Enthusiasm for the museum is strong. It's a very special place that should be on every pilot's bucket list to visit."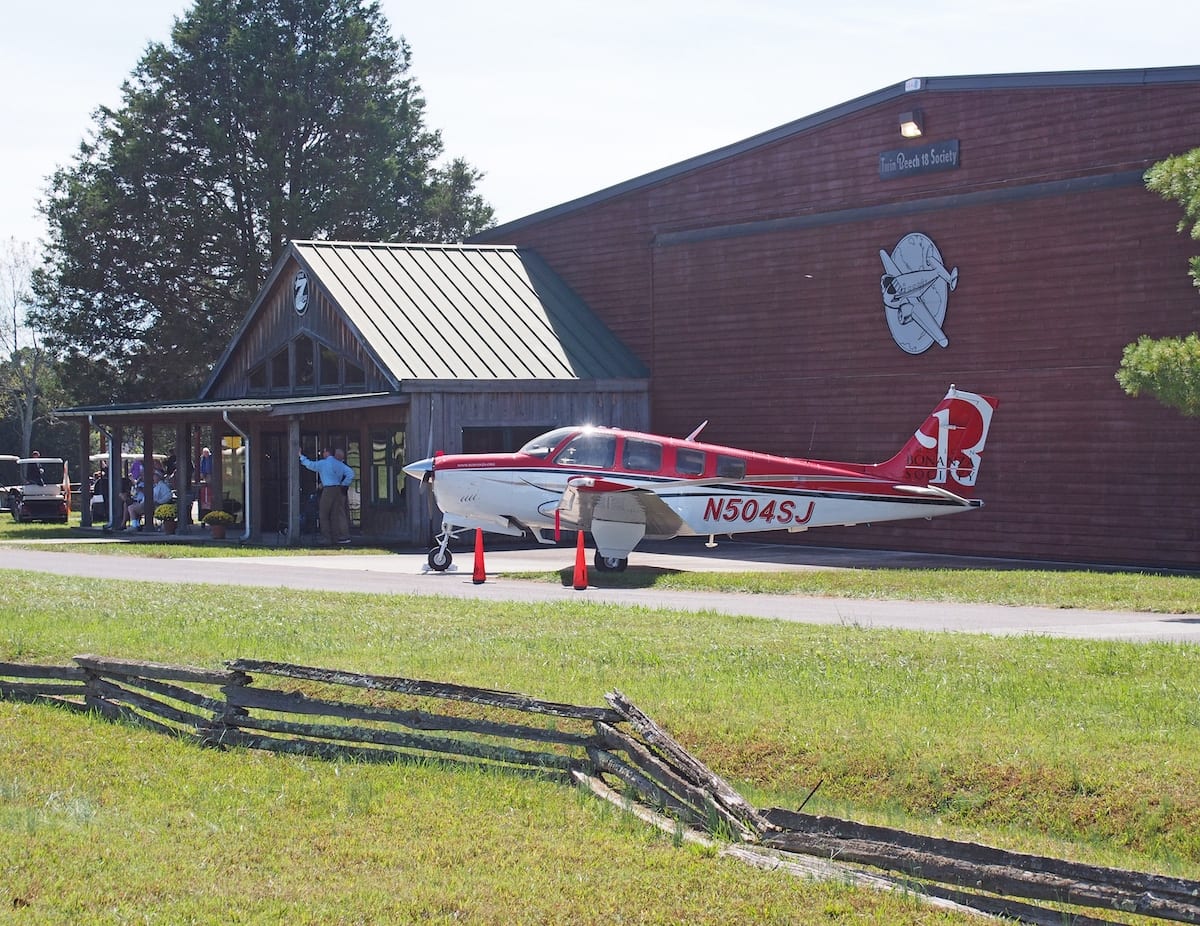 Winn Baker from Darien, Georgia, agrees. "I think the museum rivals any museum anywhere," he says.
Baker started going to the Beech Party in 1969. He owns N13MK, a 1968 Beech D55 Baron, since 1989. He's logged 3,000 hours in it, flying it to most of the states, including Alaska, and to Canada, the Bahamas, and Belize.
"It's a great traveling machine and I've flown it to Tullahoma for about 25 years now," he says.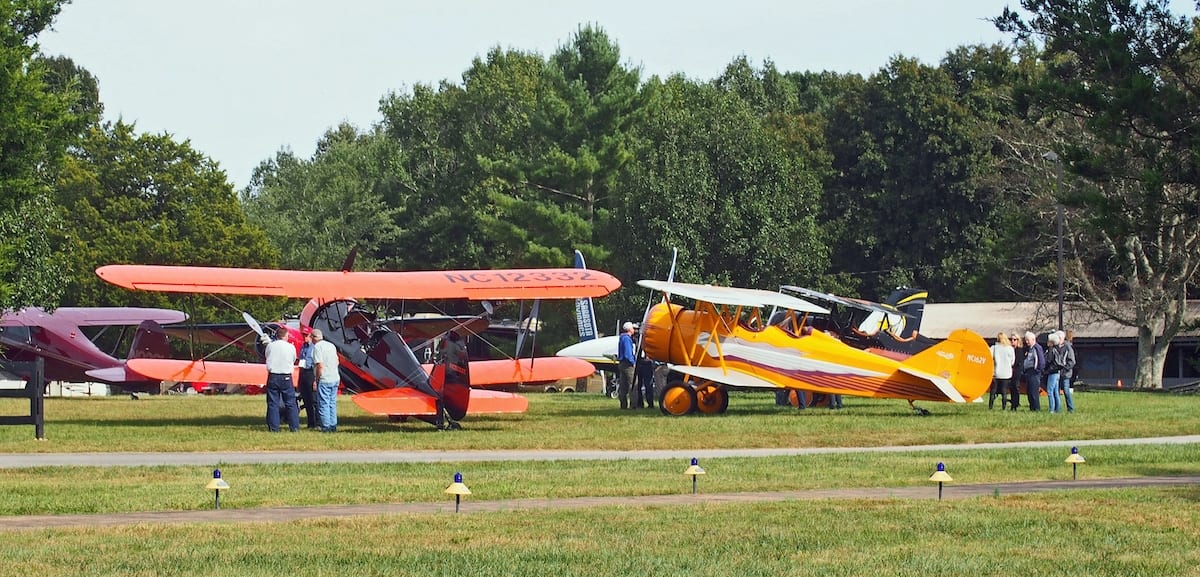 And for those who wonder whether other airplane makes and models are welcomed at the Beech Party, Baker has the answer: "Through the years I have flown a number of planes here, other than my Baron and two different Staggerwings, including a Waco VKS7F, a Smith Miniplane, Cub, Vagabond, C172, C195, Pitts S2, DC-3, Lockheed Lodestar, and a Waco JYM Taperwing."
Michael Greenblatt, president of the Beechcraft Heritage Museum, flew his 1937 Beech D17S from Columbus, Georgia, to William Northern Field (KTHA) in Tullahoma for this year's Beech Party. He's owned his Staggerwing, which he nicknamed Indiscretion, for 28 years — precisely the number of years he's been attending Beech Party.
"Tullahoma and Beech Party have become an annual pilgrimage for many," he explains. "It is one big family reunion, and both of my kids grew up coming here every October. My favorite aspect of Beech Party is seeing old friends and making new friendships every year. Oh, and the flying isn't too bad either!"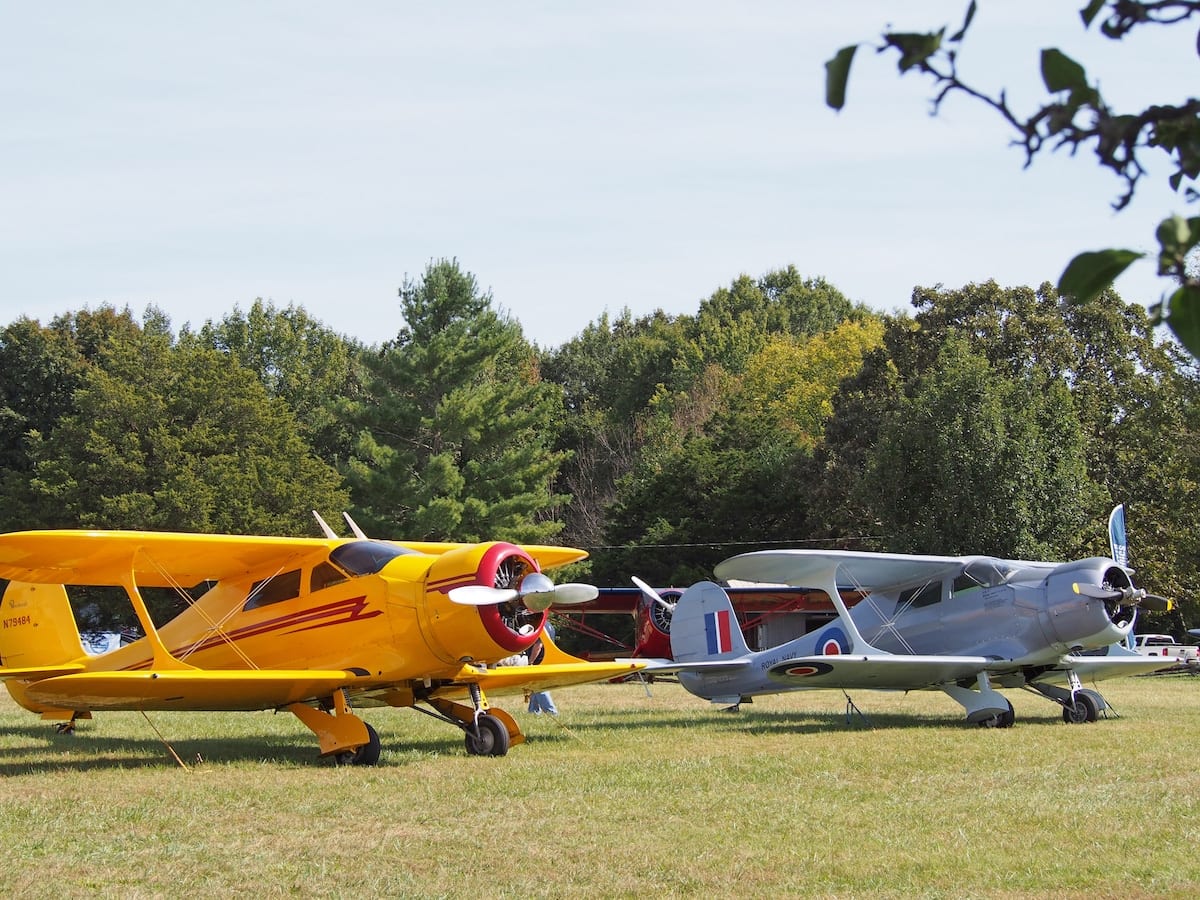 Greenblatt's Staggerwing was one of 13 that flew to Beech Party this year. Additionally, there were eight Beech 18s (including an AT-11), a dozen Barons, one Beechcraft Model 50 Twin Bonanza (T-Bone), 58 Bonanzas, four Travel Airs, nine Cessna 180/185s, two Howard DGA-15Ps, and 41 other aircraft.
Starships!
If you've ever seen — or heard — a Starship, there's no doubt you'd remember it. The twin turboprop has a startlingly sleek silhouette from virtually any vantage point, making it a real treat to behold, whether on the ground or in the sky. It's a pressurized airplane and can carry six to eight passengers.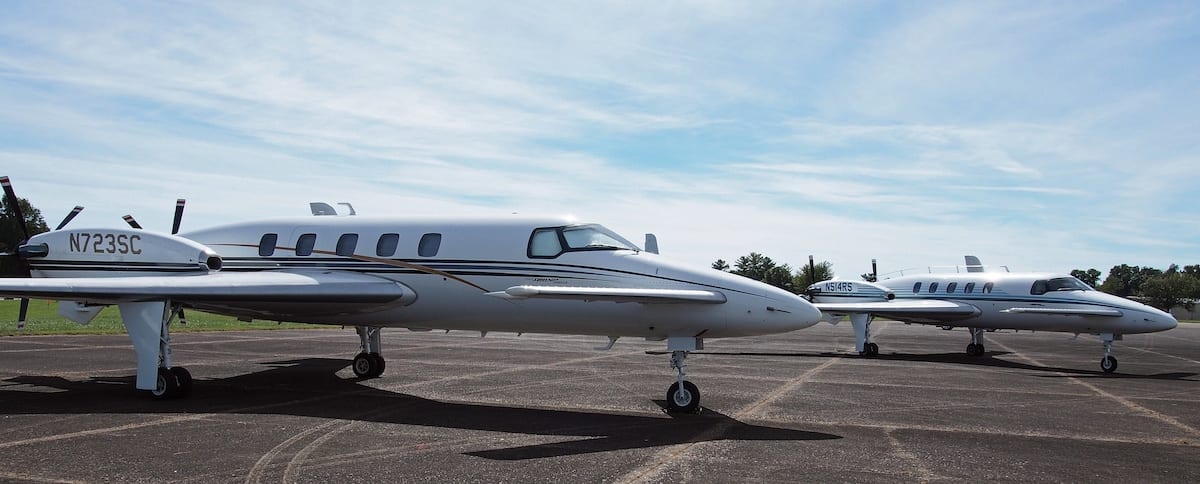 2018 marks the 30th anniversary of the Beechcraft Starship 2000, and Beech Party celebrated this milestone by having two Starships fly in.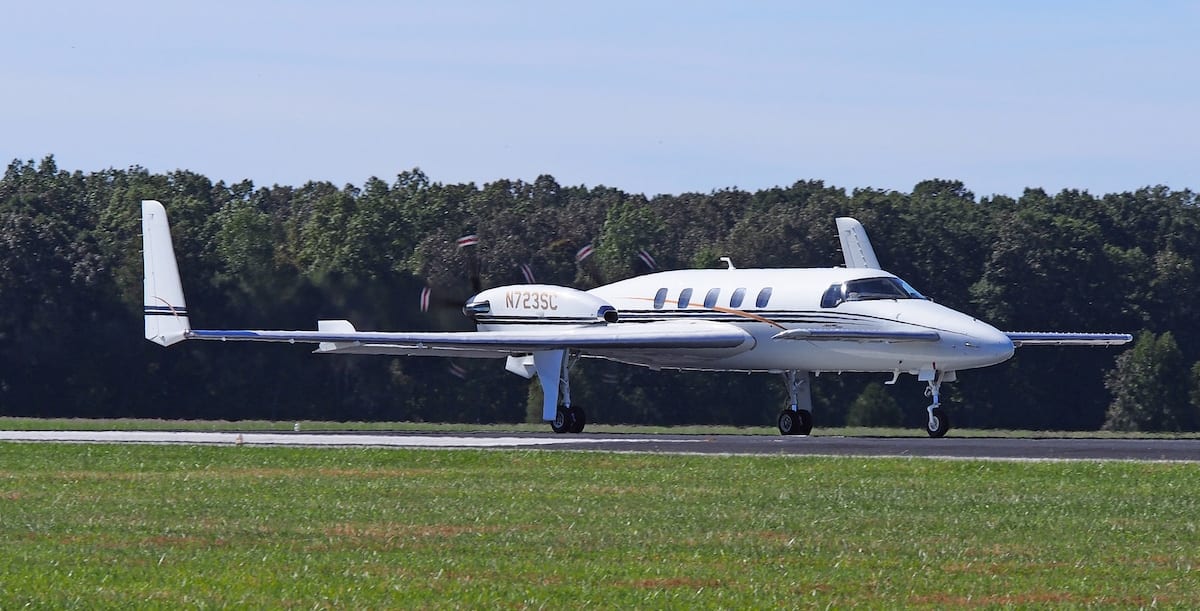 "Raj Narayanan is the owner of two Starships, and has brought one to our event the last three years," says Curtis. "He has been so generous to offer rides to raise money for our campaign New Horizons. Robert Scherer owns one Starship, and this was his first Beech Party. He hopes to return next year. There is only one other Starship known to be flying."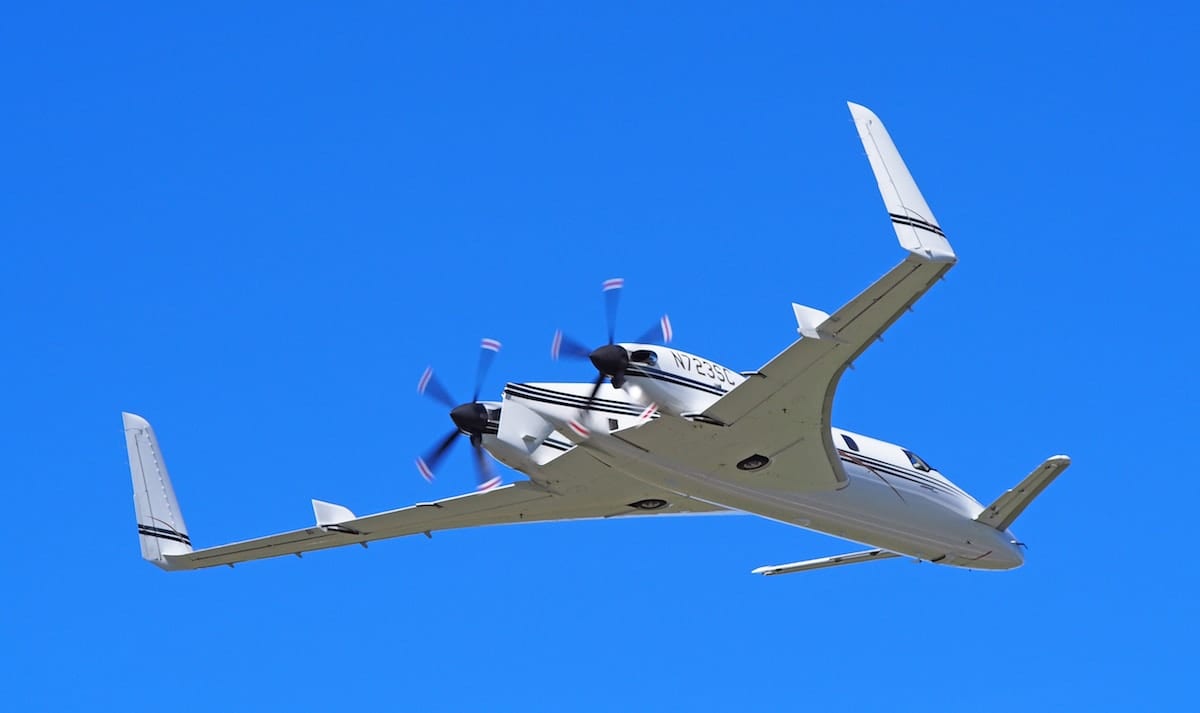 "3Z" Musketeer
A highlight during this year's Beech Party was the dedication of N2303Z to the museum. The airplane is a 1962 Beechcraft 23 Musketeer affectionately known as "3Z."
One of the first of the "Baby Beech" series, it was one of the original "Three Musketeers" that were flown around the country to introduce the new line of Beechcraft to dealers.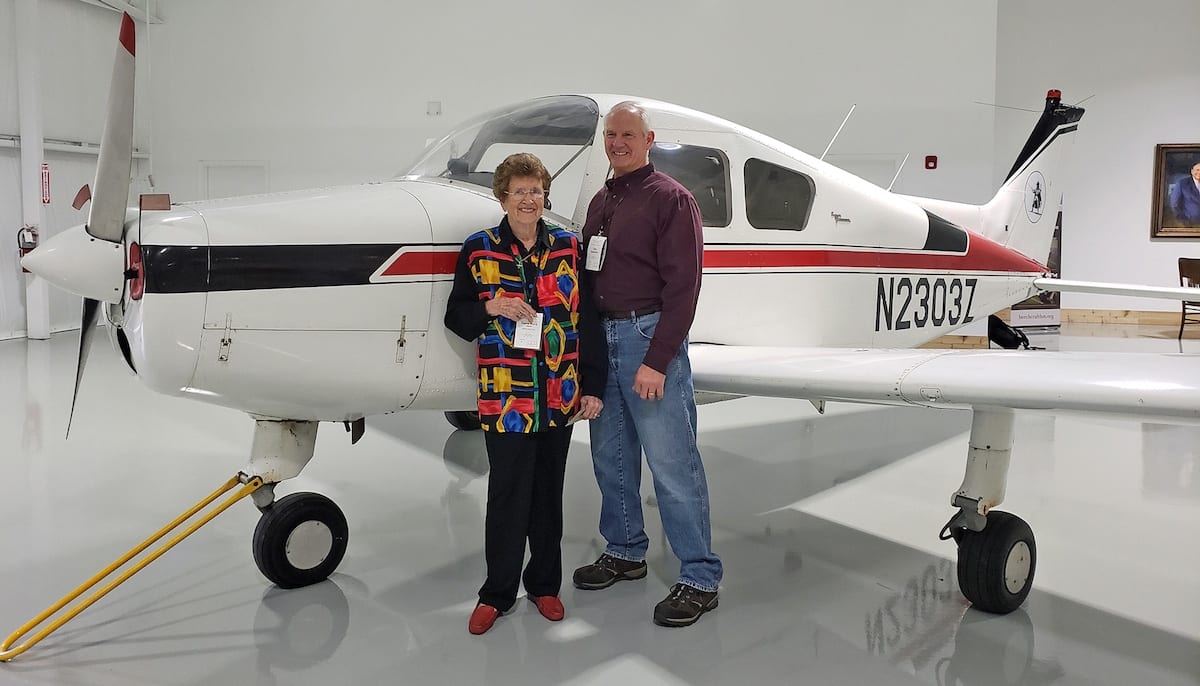 Gene Nora Jessen was the pilot who flew this Musketeer during that 90-day flight to each of the 48 contiguous states in 1962. She attended Beech Party and spoke during the dedication of 3Z, which is on permanent loan to the museum from the Beech Aero Club. Jessen also is author of "The Fabulous Flight of the Three Musketeers," a book about the Musketeers' cross country flight.
"She was also a Mercury 13 female astronaut selectee, president of the Ninety-Nines, an Air Derby racer, and Beechcraft dealer at Boise, Idaho. Having Gene Nora and 3Z at the museum was an epic moment for all of us at Beech Party this year," says John Persinger, president of the Beech Aero Club. "The airplane is still airworthy and the Beech Aero Club is collecting funds to repaint and restore her to original colors, with the Beechcraft Heritage Museum's assistance."
Curtis recalls when 3Z's former owner, Greg Maddelein of Michigan, flew the Musketeer to the museum this past summer.
"I was privileged to be there, and when Greg signed the logbook for 3Z for the last time, it was an emotional moment," she says. "It was his first visit here, and I truly believe he was quite proud to have it reside at the Beechcraft Heritage Museum."
More Photos from the 2018 Beech Party