TACOMA, Washington — Tacoma Narrows Aviation has completed its new executive terminal facility at Tacoma Narrows Airport (KTIW).
Call the FBO's corporate air center, the new building includes 30,000 square feet of heated hangar space, 2,500 square feet of passenger and crew amenities, and 5,500 square feet of office space.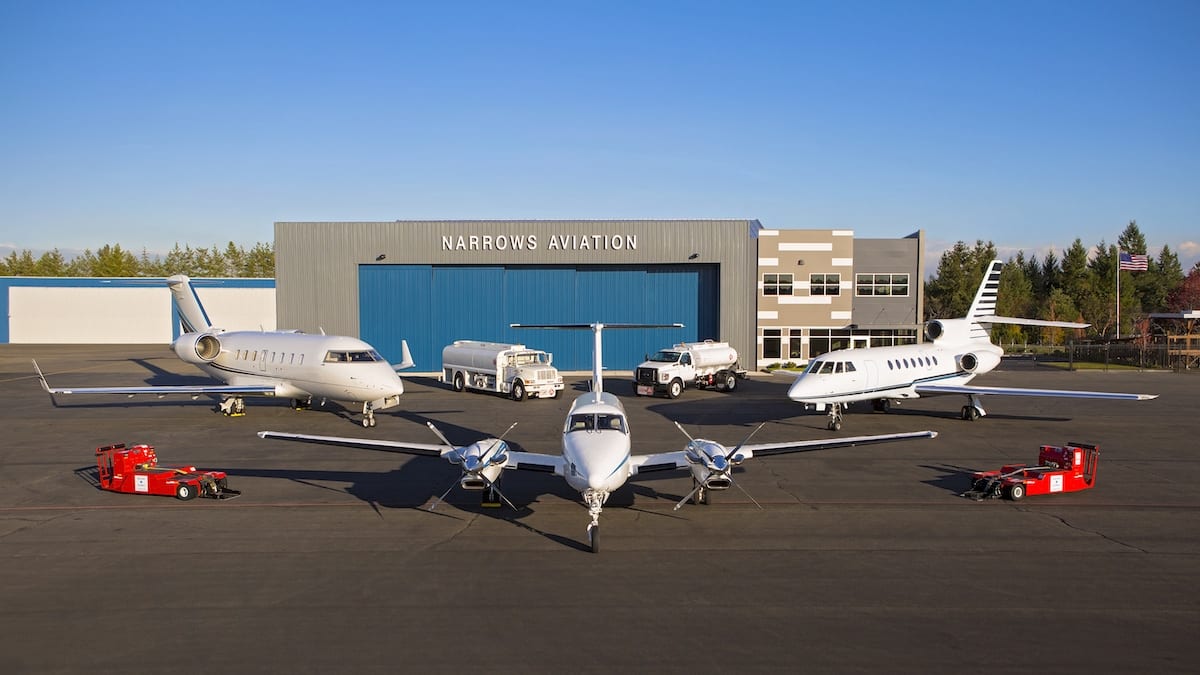 Amenities at the corporate air center include a hospitality area, a flight planning room, a refreshment bar with soda and coffee, a pilot lounge, and a conference room for business.
The new corporate air center was phase two of development for Tacoma Narrows Aviation. In the spring of 2017, the FBO completed renovations on a hangar from the 1960s. The hangar now features new exterior and interior siding, lighting, windows, electrical, insulation and a fire suppression system, and has space available for both long-term and short-term leasing.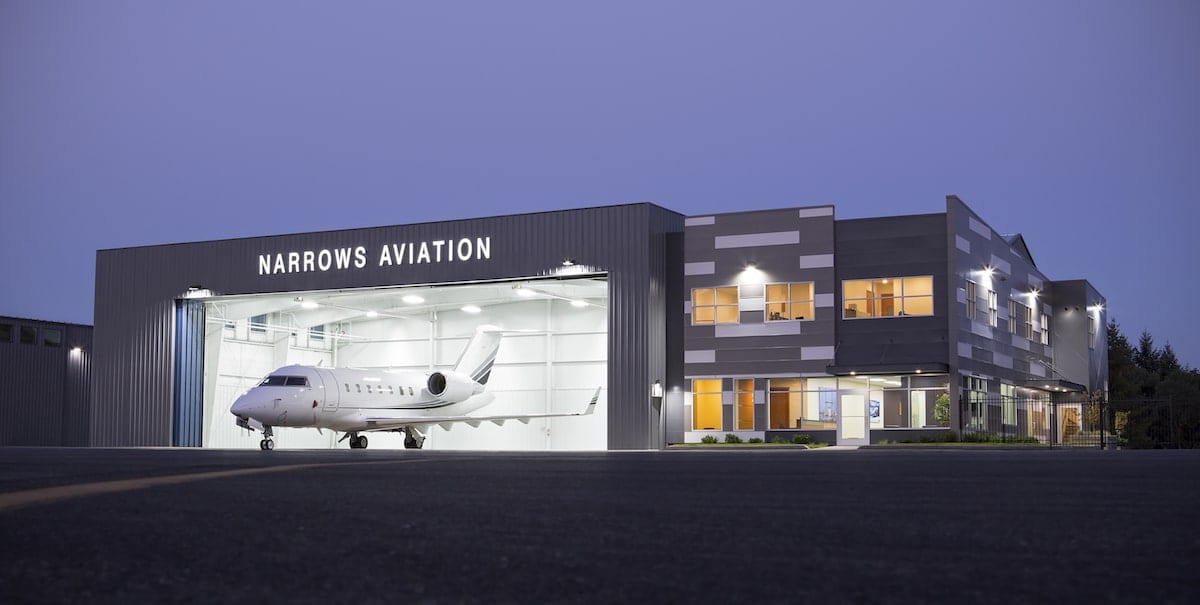 "We are an active member of this community," said George Swift, Tacoma Narrows Aviation's owner. "As such, investing in Tacoma Narrows Airport's infrastructure is a priority for us."