Sporty's Wright Brothers Collection has updated its propeller collection line just in time for holiday giving.
The collection includes:
The 6′ Classic Wooden Propeller ($199.99) with brass edging, an authentic reproduction of that found on a World War I aircraft. The prop is hand-crafted from solid mahogany with brass-hammered edging around the blades and a detailed brass center hub. The propeller comes with its own hardware to make hanging simple, Sporty's officials report.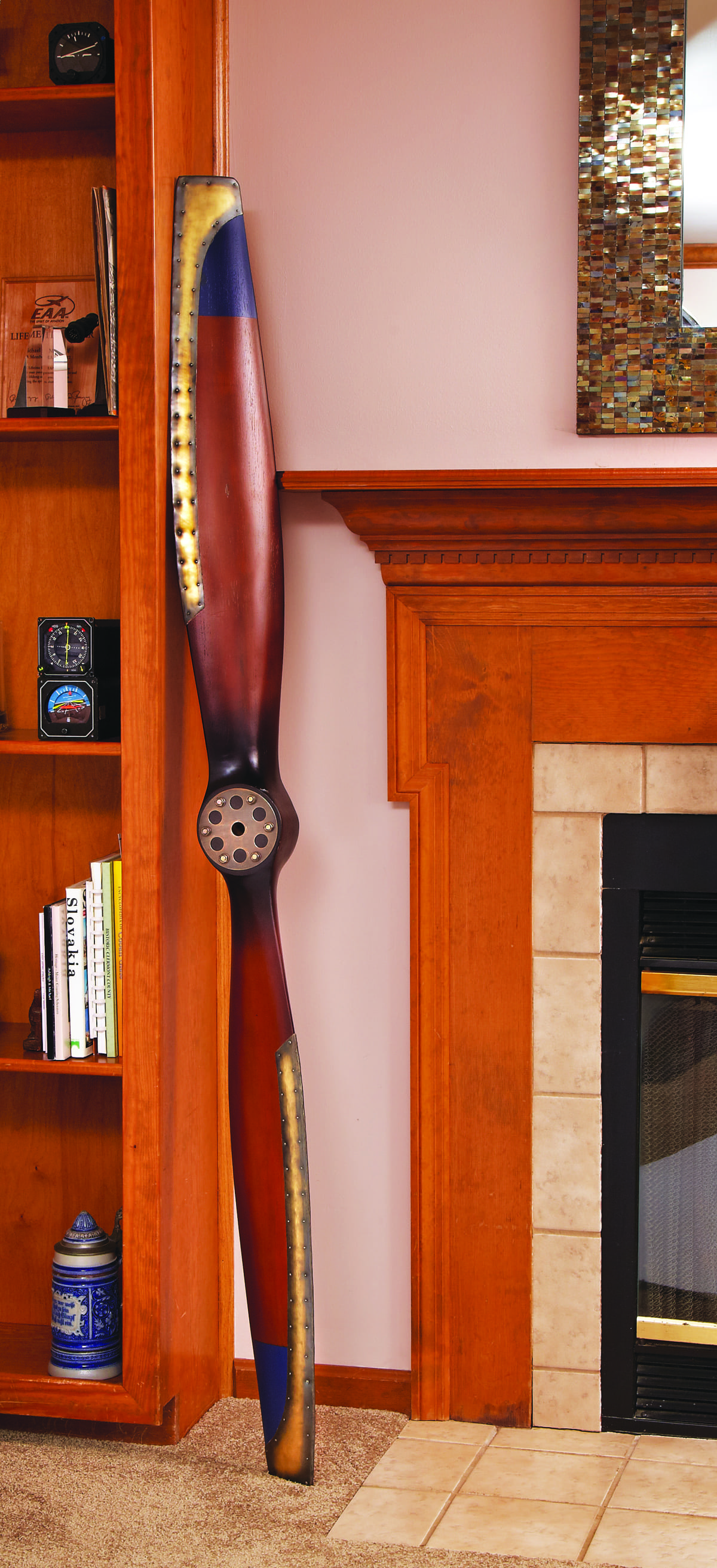 A simplified version of the 6′ propeller is the Vintage Wooden Propeller ($149.99), an authentic reproduction of props from World War I and the 1920s. It is also handcrafted of solid wood, just like the originals.
The Propeller Bar Stool ($179.99) has four hand-carved mahogany propellers that serve as its legs. Replicating World War I-era propellers, the legs of this bar stool are accented with brass hubs and leading edges.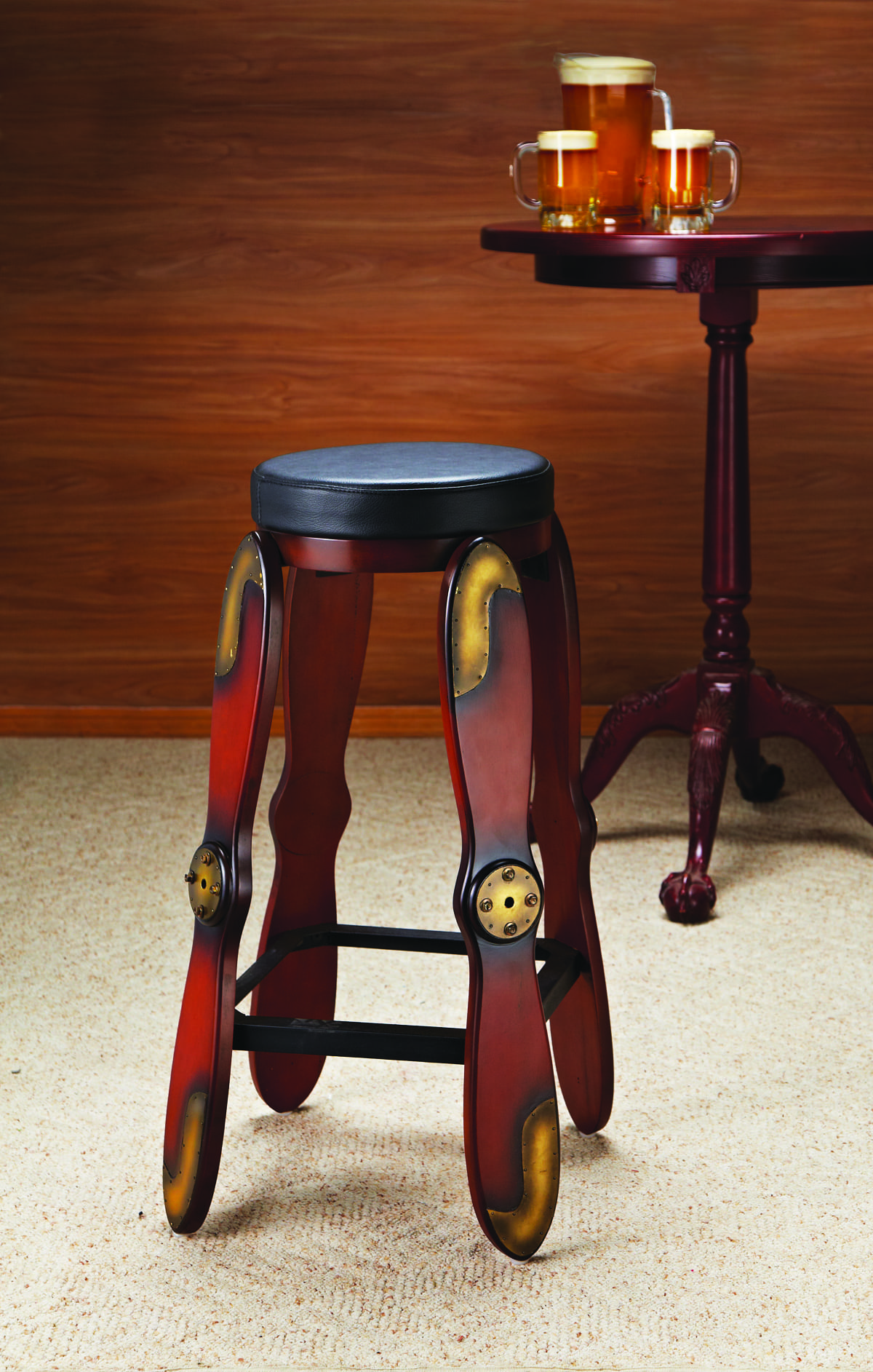 Just like a regular bar stool, this one features a black metal foot rest and is topped with a 2" by 12" padded seat. The Propeller Bar Stool measures 30" high by 30" wide and arrives completely assembled.
The Propeller Desk Clock ($49.99) is handmade from mahogany with painted red tips. The clock is 4" in diameter and features black numbers engraved into the wood with black hands mounted onto the center.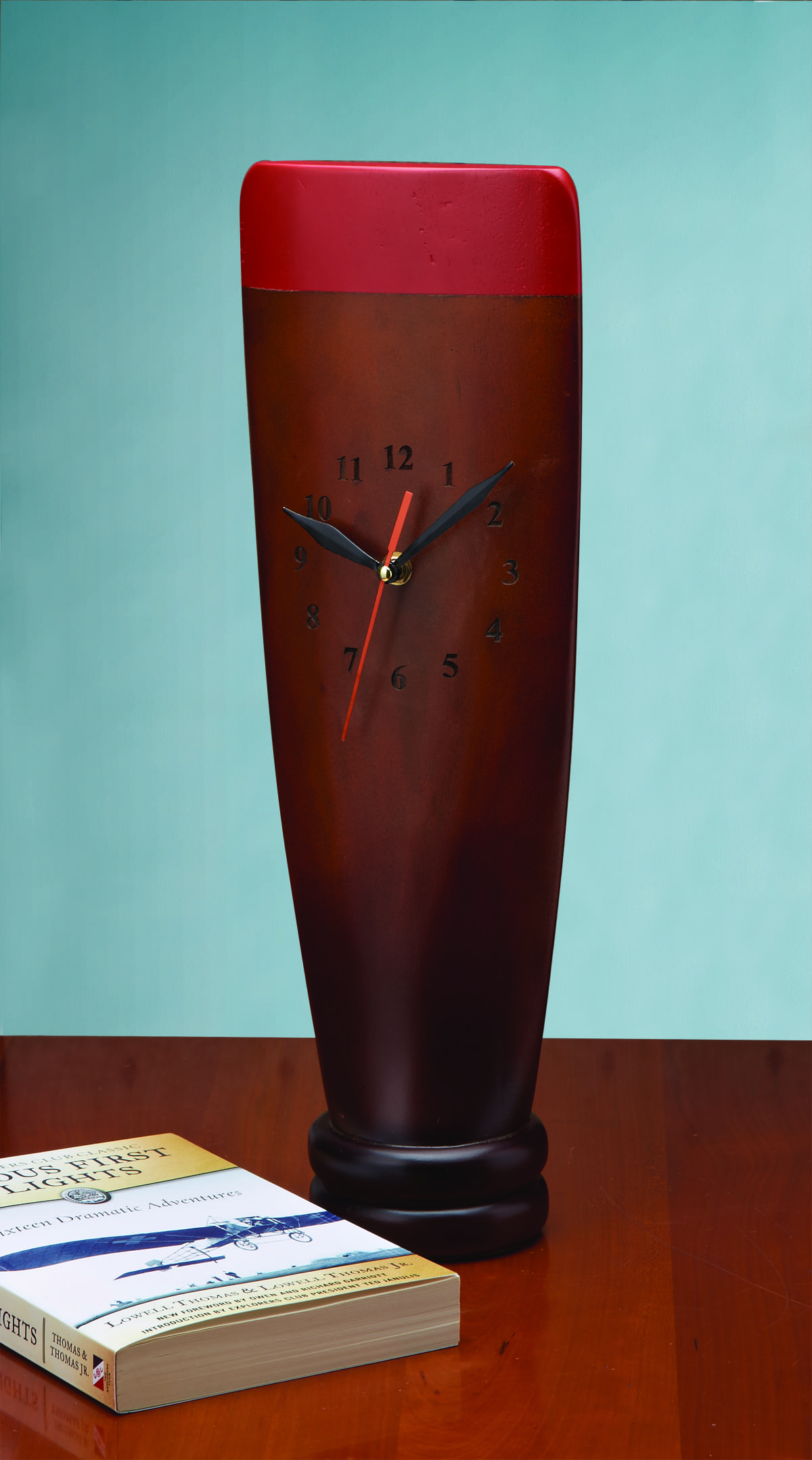 This clock has a quartz movement and operates on one AA battery. The bottom of the Propeller Desk Clock has a felt backing to avoid slipping and to protect furniture. Overall, this clock measures 17.5" high by 6" wide.
Orders received by Saturday, Dec. 23, 2018, may still be delivered in time for Christmas.