Aircraft Spruce & Specialty Co. held a Grand Opening at its new facility in West Chicago Sept. 7, 2019.
Several hundred customers attended the event, which included complimentary lunch. A number of manufacturers, including Garmin, Bose, Lightspeed, Whelen, Concorde, Gill, Champion, Tempest, APS, Superflite, Icom, Yaesu, and Corrosion X, were on hand to display their products.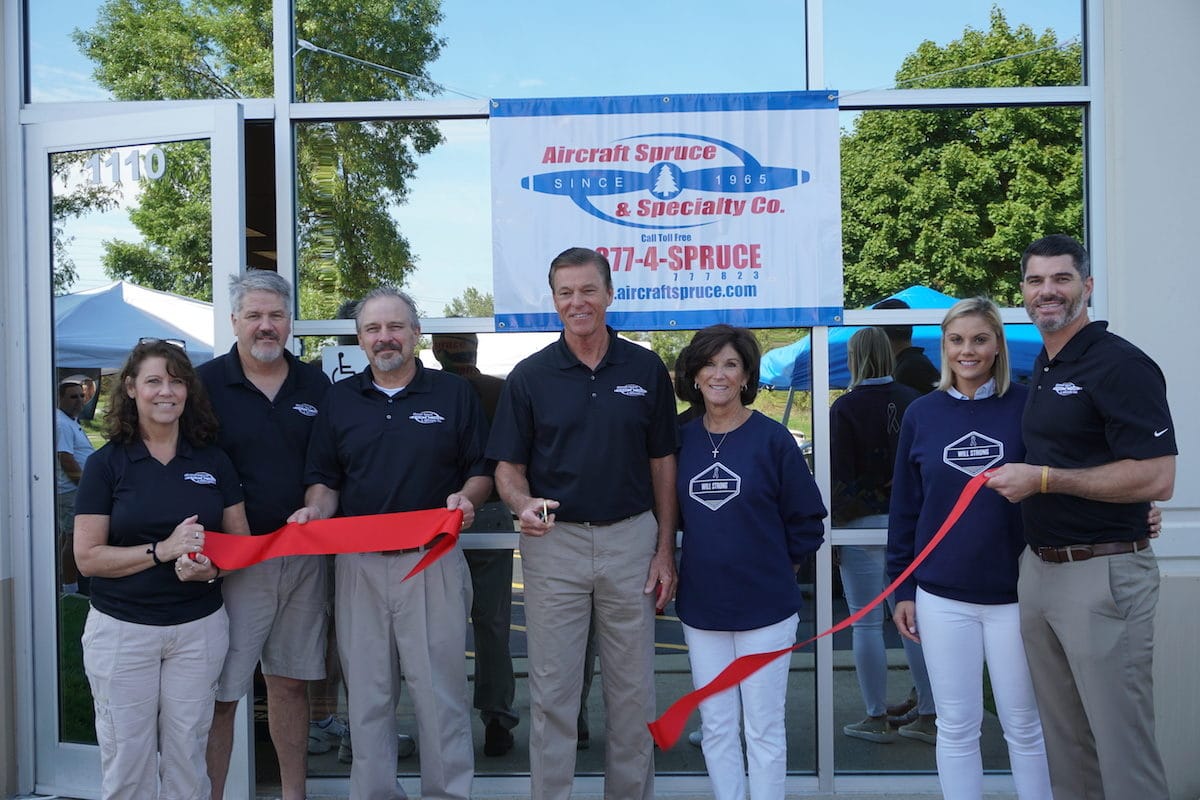 Officials with the Aircraft Owners and Pilots Association and local EAA Chapter 579 also participated.
Operations at the Chicago facility started March 1, but Jim and Nanci Irwin made it official by cutting the ribbon at the Grand Opening.
Aircraft Spruce Midwest is located in a 52,000-square-foot warehouse situated between DuPage and Aurora airports. It joins other Aircraft Spruce locations in Corona, California, Peachtree City, Georgia, and Brantford, Ontario, in Canada.