Terk Williams submitted the following photos and note: "It's wash day here about 600' from the runway and in front of our house at Summerland Key Cove Airport (FD51) in the lower Florida Keys. The hangar is across the street, but to use the rainwater cistern, we pulled it over. A few weeks ago Lisa decided our finances were holding up after our move to the Keys. Now it was time for me to find her an airplane so I could (finally after 10 years together) teach her to fly. It had to have a tailwheel, sticks and flaps. Well, the care and feeding is an important lesson too."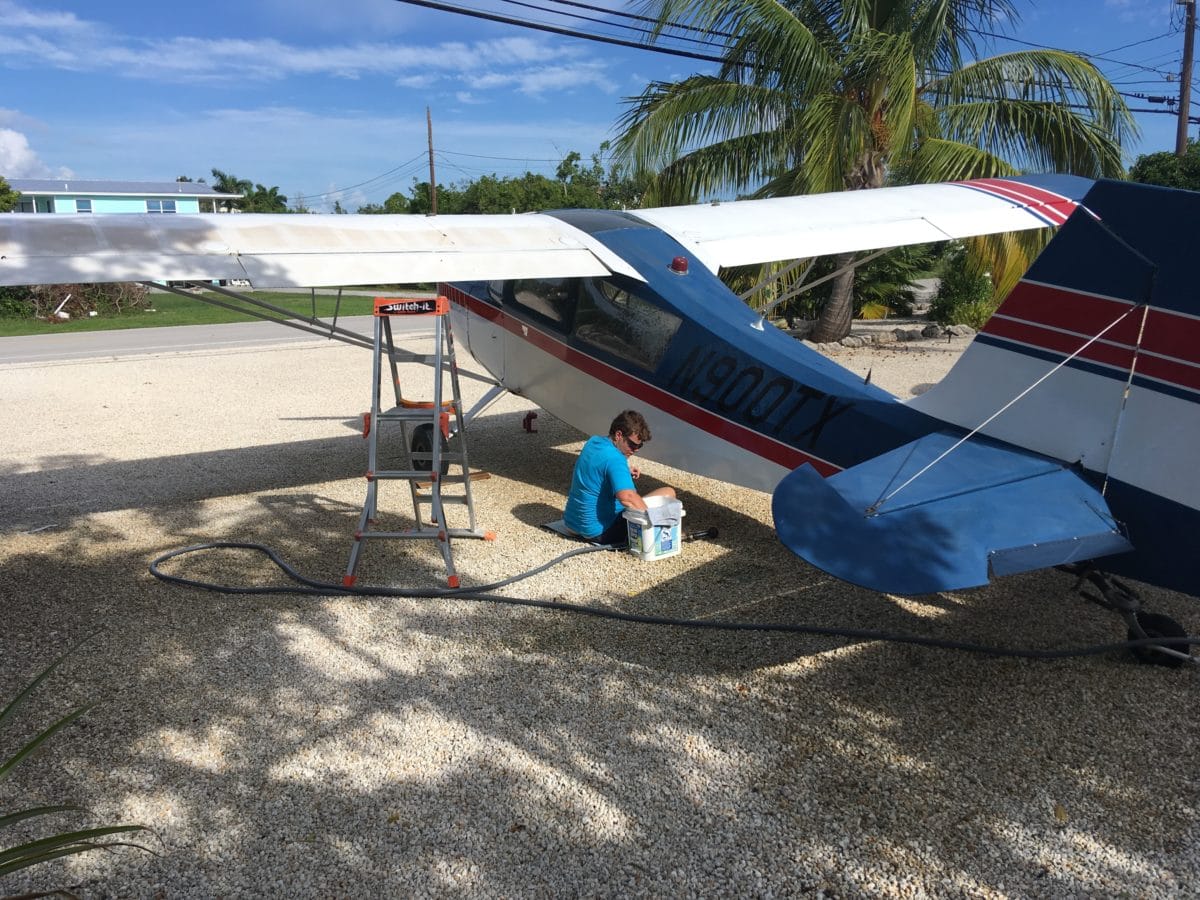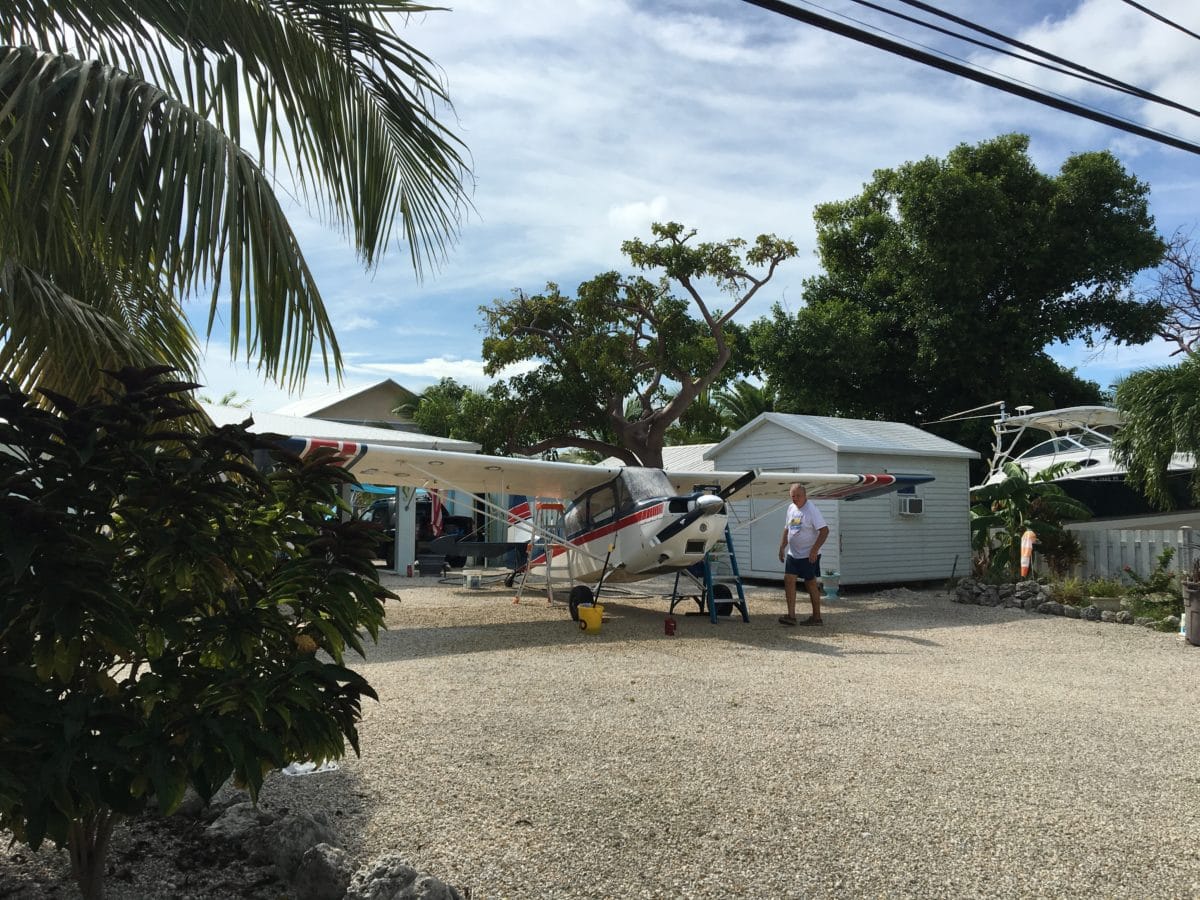 Would you like to have your photo featured as Picture of the Day? You can submit it via this form.
All photos sent in for Picture of the Day are also considered for our new Page 4 photo feature in the print issue of General Aviation News, as well as A Year in Pictures in the December issues.