Estimates to fix the Douglas C-54 "Spirit of Freedom" — which was severely damaged by a tornado April 13, 2020 — are between $175,000 and $225,000.
The C-54, which helps commemorate the Berlin Airlift, was parked at Lowcountry Regional Airport (KRBW) in Walterboro, S.C., where it has been since Dec. 18, 2019, for the installation of a new Stratus Transponder by Swamp Fox Avionics to comply with the Jan. 1, 2020, FAA ADS-B mandate.
The tornado hit about 6:50 a.m., picking up the C-54 and moving it 160 yards, where it landed on top of a hangar, according to Timothy A. Chopp, president and founder of the Berlin Airlift Historical Foundation.
"After having three sheet metal experts evaluate the damage, the consensus is repairs will cost between $175,000 to $225,000, and possibly more," he reported. "Pending the number of skilled and knowledgeable technicians working on the repairs, the time could take from 10 months to 14 months as all the work needs to be performed outdoors, so weather is a factor."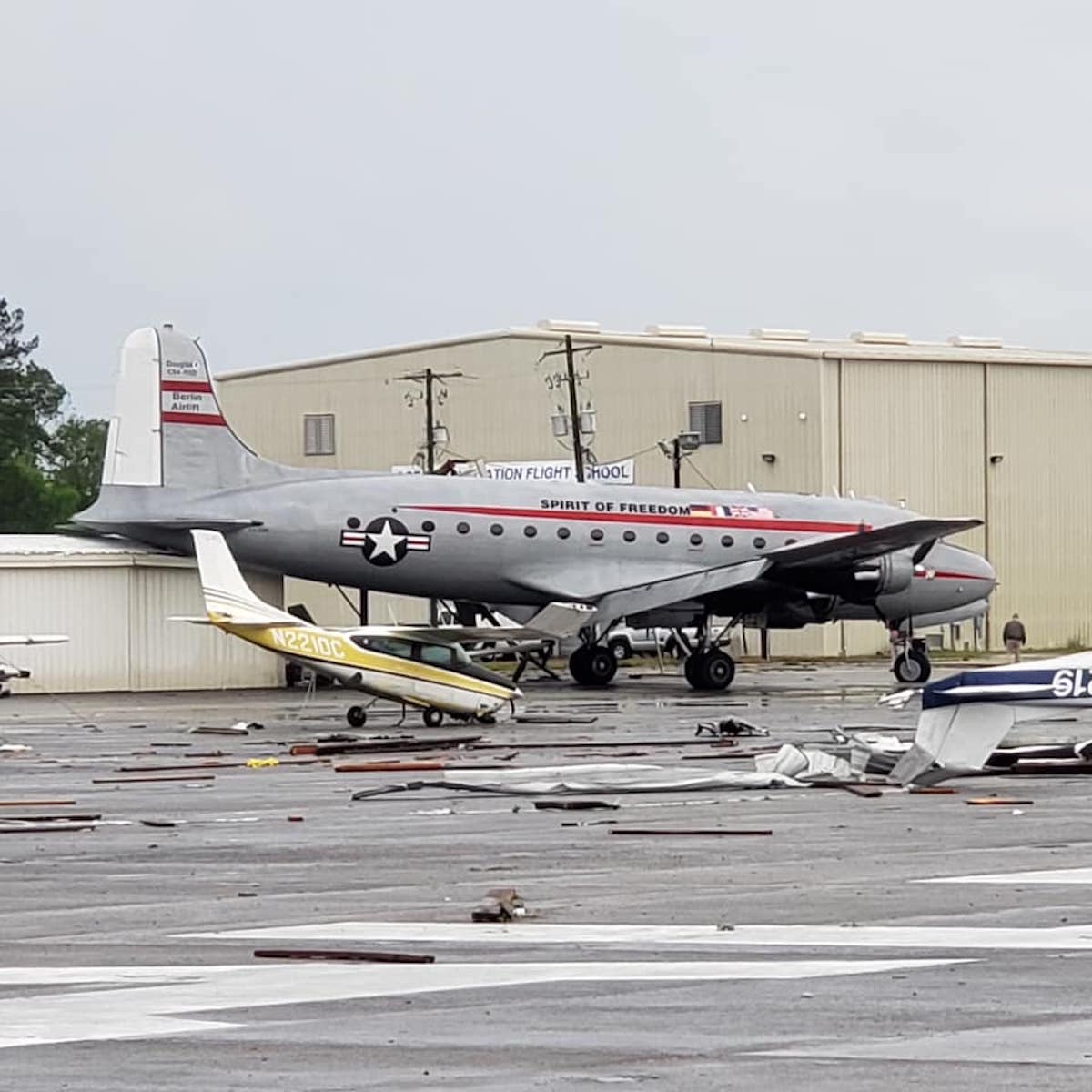 "The damage found so far includes the right outboard wing, where the leading edge has a 4 foot section crushed inward," he said. "This area is also the #4 main fuel tank. The lower aft fuselage is damaged with several broken stringers and outer skin damage where it came to rest on top of a hangar."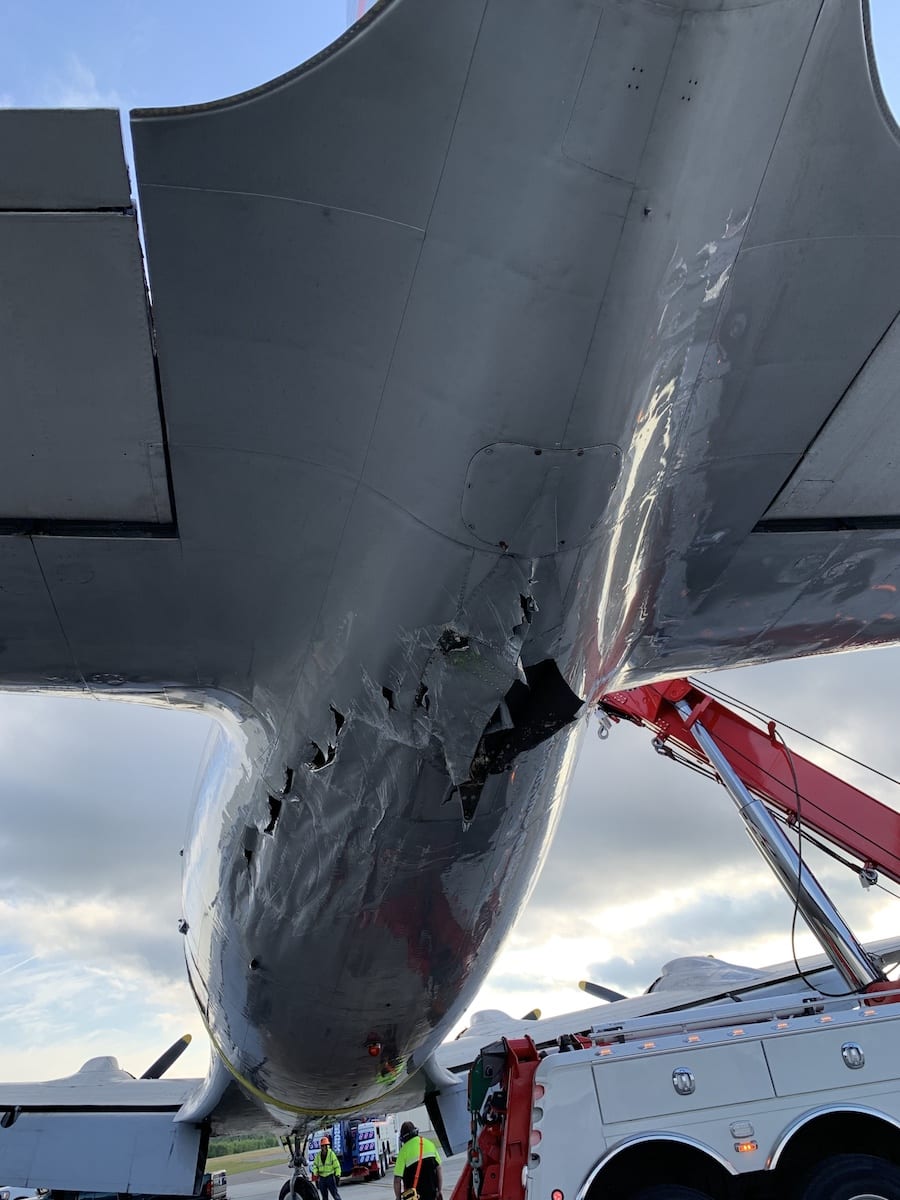 "The most severe and costly damage occurred when a 20 foot long and 8 inch diameter piece of hangar structure impaled itself into the left wing just aft of the #1 engine," he continued. "This long section of steel entered from the rear and destroyed the left flap. It then smashed through the rear spar, then the center spar, then through the #1 auxiliary fuel tank, then through the front spar, then penetrated the #1 engine firewall, finally stopping within one inch of the engine driven generator. It was also found that both left aileron cables were broken by this enormous force and the bell cranks were damaged as well."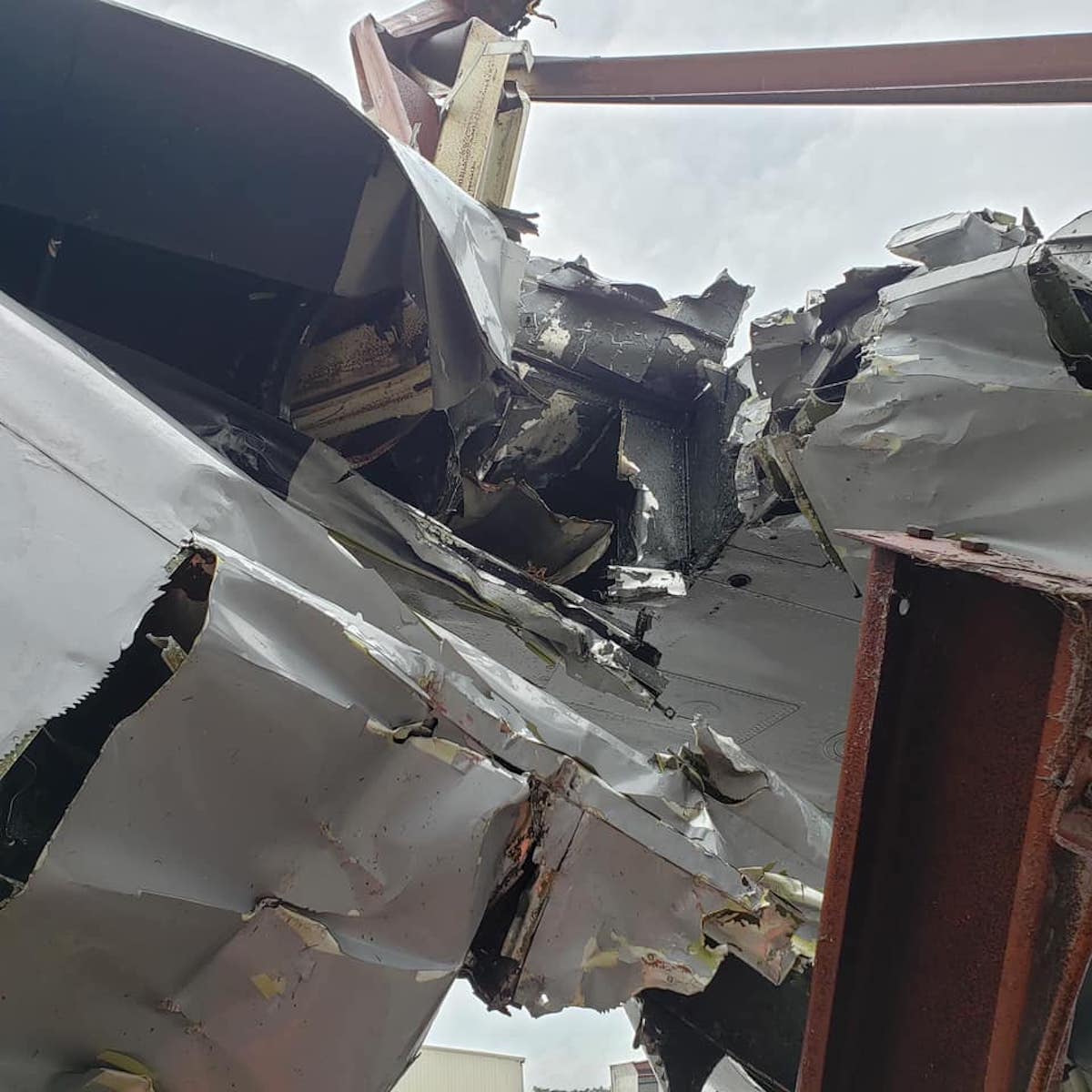 Restrictions due to the COVID-19 epidemic significantly slowed the process of trying to gather data about the damage, Chopp added.
"Most of the foundation's key management people are located in the New Jersey/New York area, where the virus is causing a heavy toll in positive cases and deaths," he said.
Those who would like to help repair the C-54 can make donations at SpiritOfFreedom.org.